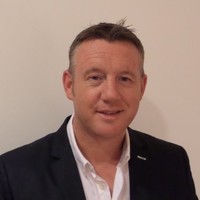 Managing Director
Simworx
When Monkton founded Simworx two decades ago together with technical director Andy Roberts, the company was focused primarily on the supply of traditional capsule simulators and motion theatres.
As media-based attractions have strengtened their grip on the attractions industry, Simworx's profile has evolved together with its product range.
The central England manufacturer now offers multimedia experiences ranging from simple 3D/4D effects theatres and motion simulators to dynamic media-based attractions such as immersive tunnels, flying theatres and almost anything else a client may dream of. The acquisition of RoboCoaster in 2015 signalled the scale of the company's ambition. Its client base now includes theme parks, museums and visitor attractions of many sizes.