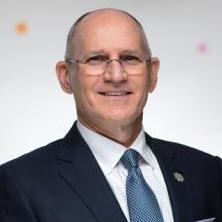 CEO
Qiddiya
A former Disney executive, Michael Reininger is charged with delivering Qiddiya, one of a handful of giga entertainment projects being developed in Saudi Arabia in line with the Kingdom's Vision 2030.
The US$8 billion development, backed by Saudi's Public Investment Fund, will comprise key components based on Parks & Attractions, Sports & Wellness, Motion & Mobility, Nature & Environment and Arts & Culture. The first of these will be anchored by a Six Flags theme park, set to open in 2023. Also planned are a water park, motorsport theme park, race track, hotels and residential accommodation.
Reininger's Disney track record includes hotel development roles at Walt Disney World and Disneyland Paris as well as product development for the Disney Cruise Line.
Immediately prior to the appointment at Qiddiya, he served six years as president and chief executive with All Aboard Florida. He has also worked for the economics practice at AECOM.