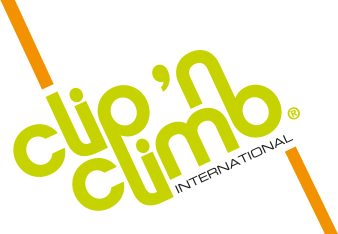 Profile
Clip 'n Climb offers an entertaining and fun activity for the entire family. With its unique look and use of TRUBLUE auto belay devices, Clip 'n Climb makes climbing easy, reassuring and fun.
With the Clip 'n Climb clipper system guests can climb any challenge on their own and still be safe, with the system suitable for everyone from age 4 and up.
From climbing the Rope through to taking the Leap Of Faith, Clip 'n Climb Challenges offer unique and extraordinary experiences. With their different shapes, vibrant colours and variety of textures, no Challenge is alike. For those looking for continuous improvement, the Challenges have different levels of difficulty to push guests harder.
14 years of Adventure
1st World Leader
250 Clip 'n Climb facilities open
From New Zealand to fifty cities around the world
In 2005, Clip 'n Climb invented the recreational climbing concept and created a business model in Christchurch, New Zealand by appealing to all ages and ability levels.
Since then, we have developed the brand internationally through its range of evolving challenges each year. This success story based on quality and innovation has now reached more than fifty cities in a range of location types* including:
Trampoline park
Service station
Hotel
Supermarket
Mall
Ice rink
Leisure facility
Golf club
Hotel
Family Entertainment Centre
* The minimal height for the building is 6m40.
Clip 'n Climb are looking for enthusiastic business people wishing to join their international brand. The facilities are an opportunity for a healthy investment and give customers a unique and memorable experience.
Why Clip 'n Climb?
Appeal
Our Challenges attract many groups, such as birthday parties or business seminars, it can optimise an attraction's operational hours to fill up the schedule. Many visitors can't get to the top of every Challenge, so leave wanting to improve, and therefore it is easy to build repeat customer loyalty.
Training
An owner's manual is provided with the different strategies that can be adopted (HR, ­management, marketing) already experienced by all operators. Training is also provided at the end of the installation for safety but also customer and team management relationships.
Marketing and Community
Clip 'n Climb provide all the marketing tools needed (logo, business card templates, customer tools, examples of advertisements…).and also create websites which include an online booking system if needed.
Each year an "Owner's Meeting" is set up with all Clip 'n Climb facility owners. This gathering allows everyone to exchange and expand the brand, as well as access to an operator's platform.