News
Imperial International have partnered with theNational Forest Foundation (NFF) to help maintain and restore America's forests. natural resources.
The team behind the BBC series Walking With Dinosaurs has created Dinosaurs in the Wild - described as a "70-minute experience that combines dramatic storytelling,...
Features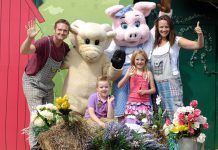 Willows Activity Farm in St Albans, Hertfordshire upped its game last year with the addition of a £1million Peter Rabbit™ play area designed and installed by Lappset, Europe's leading...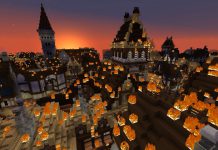 Gamification, the practice of using gaming techniques and games such as Minecraft to increase consumer engagement, has long proved its worth in the retail sector. Now, the...
Adventure attraction company, Zip World, is growing at the kind of pace one might expect from the creators of the world's fastest zip line. Currently on three sites amid the...
On the 7-8th Dec 2016, a select group of operators and attraction industry professionals met at the Vision XS Operators Conference held in Wallingford, Oxfordshire. Hosted by leisure...
The IAAPA Attractions Expo 2016, run by The International Association of Amusement Parks and Attractions (IAAPA) was the most successful in the association's near hundred year history. Held in in Orlando...
'Wake up and smell the profit, ' say those in the know.
Featured Events
DEAL 2017 is the largest trade show for the theme park and amusement industries. DEAL walks down the hall of fame each year as...
This 100% practical class will take you from Novice or intermediate to Social Media and SEO Superstar in just one day.