Dates
24th May 2021
Add to Calendar
24-05-2021
24-05-2021
#AAM2021
The 2021 AAM Annual Meeting and MuseumExpo (#AAM2021) will be a hybrid event with a robust virtual program and an optional in-person add-on. The virtual meeting will take place on May 24 and June 7-9, while the in-person add-on is scheduled to take place May 9-12 in Chicago, IL. AAM's Annual Meeting & MuseumExpo is the only event of its scope and scale. It brings together museums of all types and sizes—from art and history museums to zoos and botanic…
Description
The 2021 AAM Annual Meeting and MuseumExpo (#AAM2021) will be a hybrid event with a robust virtual program and an optional in-person add-on.
The virtual meeting will take place on May 24 and June 7-9, while the in-person add-on is scheduled to take place May 9-12 in Chicago, IL.
AAM's Annual Meeting & MuseumExpo is the only event of its scope and scale. It brings together museums of all types and sizes—from art and history museums to zoos and botanic gardens—to share ideas and make connections that are transformative. It's a place where all museum professionals learn from one another, create partnerships, and leave inspired to make an impact on their museums, communities, and the world.
The American Alliance of Museums' Annual Meeting first started in 1906 in New York with under 200 museum professionals and has grown to over 5,000 attendees, becoming the largest museum conference in the United States.
Together, we tackle topics ranging from innovative revenue streams, crisis recovery, and governance to community engagement, fundraising, tech, and beyond. Join us in 2021 as we explore the theme "Resilient, Together."
"Resilient, Together."
Never before in AAM's 115-year history has it been more critical to come together for our field's future. By the time the AAM Annual Meeting takes place in May of 2021, it will have been over a year since COVID-19's first cases appeared, claiming millions of lives and jobs worldwide, and broadly illuminating the inequities in our society. The impacts on museums and museum professionals have been dire. Many museums are striving to meet the needs of their communities through education, psychological respite, humor, and joy. Many are also facing the painful prospects of job loss, substantial budget cuts, and permanent closure.
Leading up to and during the 2021 AAM Annual Meeting & MuseumExpo we will explore questions around resiliency and how it intersects with systemic racism and equity work, fiscal instability and economic security, climate crisis and environmental sustainability, societal divisions and community partnerships, and more. Becoming resilient requires examining the complexities of these topics, mapping paths to a more inclusive and equitable field, and adapting so that when we do bounce back, we do so with new vigor, together. What's next starts now at #AAM2021.
Open call for sessions
In planning the 2021 Annual Meeting & MuseumExpo, this year's National Program Committee is completing a re-review of session proposals originally accepted for the 2020 Annual Meeting (that were not already included in #AAMvirtual earlier this year), as well as facilitating an open call for new sessions.
Similar to #AAMvirtual, there will be a limited number of session slots available (70-80 concurrent sessions). All accepted 2020 session proposal presenters have been contacted and asked to indicate their interest in participating in the 2021 Annual Meeting by October 16. Those who indicate an interest in presenting at the 2021 Annual Meeting will have their proposals re-reviewed by the National Program Committee to determine if and how they might address current events. Please note that while all 2020 sessions will be considered, none are guaranteed acceptance.
What is being considered in the re-review of the proposals rolled over from 2020?
Relevance of proposals for the museum field.
Adaption of the proposals to address our current climate.
Diversity of panelists and represented institutions.
Because of the rapid changes in our world, not all sessions proposed in 2020 remain relevant to the needs of the museum field today. To ensure that the program addresses the most critical issues facing museums and museum professionals, the National Program Committee (NPC) will host an open call for proposals on November 4-30, 2020. All proposals from that open call will be reviewed by the NPC.
We are excited about producing another dynamic and engaging virtual experience for our attendees, sponsors, and exhibitors!
Event Website
Location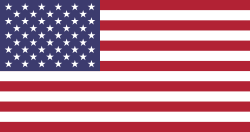 Chicago, IL, USA
Organiser profile

American Alliance of Museums
The American Alliance of Museums supports and strengthens the museum community through advocacy and excellence.
Our mission is to champion museums and nurture excellence in partnership with our members and allies.
From art museums to science centers, arboretums to zoos, members of the diverse museum community share something in common—strong support, standards of excellence, knowledge sharing, and professional networks provided by the American Alliance of Museums.
Since 1906, the Alliance has been a leader in developing best practices and advocating for museums, as well as providing a host of opportunities to museum staff and volunteers. More than 35,000 individual museum professionals and volunteers, institutions, and corporate partners benefit from the work of the Alliance.