Dates
1st - 4th Jun 2020
Add to Calendar
01-06-2020
04-06-2020
#AAMvirtual
The AAM Annual Meeting in 2020 has been cancelled and a new virtual Annual Meeting and Museum Expo has been launched.
Description
The American Alliance of Museums, has launched new virtual Annual Meeting and Museum Expo, #AAMvirtual, as its Annual Conference and MuseumExpo has been cancelled due to the COVID-19 pandemic.
#AAMvirtual will start on International Museums Day on 18 May 2020 and then continue June 1-4 2020.
This new online meeting will include keynote speakers, over 30 breakout sessions, a virtual exhibit hall, and online networking events to connect with museum professionals from around the globe. Registrants will have access to transcribed recordings of the full program.
New theme
In light of the current global crisis, there is a new theme of Radical Reimagining for #AAMvirtual It's clear that how we choose to move through the impacts of the pandemic will determine the future of our museums for years to come. Envisioning a new future requires us to ask what decisions we can make that will not only help us overcome the immediate threat, but help us to rebuild a more sustainable, inclusive, and powerful museum field.
There will be several content tracks within this theme.
Reinspire: How do we use the impacts of the pandemic as an opportunity to create a stronger field? How can we reimagine the structures, work, and business models that haven't served us in the past?
Rebuild: How do we manage through the crisis and plan for recovery? How can we create new revenue models and financial strategies now that will lead to a more sustainable future?
Reengage: The Annual Meeting is always an opportunity for continued professional development in areas from collections management, curatorial practice, exhibit design, education, fundraising, marketing, and beyond. #AAMvirtual will offer a selection of programs from the original #AAM2020 program.
Reconnect: While we can't be together in-person this year, #AAMvirtual will offer ample opportunities to reconnect with colleagues across the field and around the globe. From virtual networking events to online chats with presenters and fellow attendees, you will have an opportunity to meet, be inspired by, and learn from others. This content track is filled with networking opportunities and programming to leave us reconnected as a field.
Virtual MuseumExpo
At the online MuseumExpo, make connections, exchange ideas, and discover innovative products. It's the best place to find cost-saving and time-saving solutions from dozens of exhibitors.
More information on #AAMvirtual is coming soon.
Event Website
Location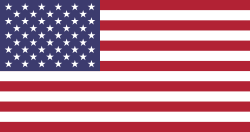 2451 Crystal Dr, Arlington, VA 22202, USA
Organiser profile

American Alliance of Museums
The American Alliance of Museums supports and strengthens the museum community through advocacy and excellence.
Our mission is to champion museums and nurture excellence in partnership with our members and allies.
From art museums to science centers, arboretums to zoos, members of the diverse museum community share something in common—strong support, standards of excellence, knowledge sharing, and professional networks provided by the American Alliance of Museums.
Since 1906, the Alliance has been a leader in developing best practices and advocating for museums, as well as providing a host of opportunities to museum staff and volunteers. More than 35,000 individual museum professionals and volunteers, institutions, and corporate partners benefit from the work of the Alliance.