Asia Amusement and Attractions Expo 2019
Dates
9th - 11th May 2019
Add to Calendar
09-05-2019
11-05-2019
Asia Amusement and Attractions Expo 2019
Asia Amusement & Attractions Expo 2019   Date: May 9th-11th Venue: China Import & Export Fair Complex, Guangzhou, China Website: http://www.aaaexpos.com Amusement Industry Development in China Chinese destinations filled out 11 of the top 20 in the Asia-Pacific Best Amusement Park Ranking, reported by AECOM and TEA. In China, large-scale theme parks have opened one after another. For example, Walt Disney's "Shanghai Disneyland" had opened in 2015. Review of AAA 2018 Spanning over a show floor of 100,000…
China Import and Export Fair Complex, Guangzhou, China
Description
Asia Amusement & Attractions Expo 2019
Date: May 9th-11th
Venue: China Import & Export Fair Complex, Guangzhou, China
Website: http://www.aaaexpos.com
Amusement Industry Development in China
Chinese destinations filled out 11 of the top 20 in the Asia-Pacific Best Amusement Park Ranking, reported by AECOM and TEA. In China, large-scale theme parks have opened one after another. For example, Walt Disney's "Shanghai Disneyland" had opened in 2015.
Review of AAA 2018
Spanning over a show floor of 100,000 sq.m, the AAA 2018 hosts over 850 exhibitors, presenting to visitors on site more than 1050 premium new products and services! 89% buyers said that AAA 2018 did a great job in mapping out 6 differently themed exhibition areas for exhibitors from the same sectors, giving buyers the most convenient and efficient show experience. Overseas exhibitors grew by 30%, and invited overseas companies such as Brown Entertainment International Inc., Game City Group from USA, Concept 1900 from France, Taito Cooperation and ICAROS GmbH from Japan, Walltopia from Bulgaria, as well as many others, yielded enormous sales leads and made global reach!
2018 Asia Theme Park Development Forum
Hosted by China Theme Park Construction Senior Group, Asia Theme Park Development Forum is a key destination for leaders in the theme park and attraction industry. Focusing on Creative Theme Park Management, the forum was held two days ahead of AAA 2018, featuring a succession of informative lectures and panel discussions by 20 outstanding speakers, treating the 400+ audience to a wealth of knowledge and insights.There are top speakers such as Charles Read from Blooloop Limited, Jeff Gomez from Starlight Runner Entertainment, Daniel Zimmer from Icaros and etc.
Preview of AAA 2019
In 2018, overseas exhibitors grew by 30% and most of them yielded enormous sales leads and made global reach. In 2019, the AAA gears up to double the turnout of international exhibitors. The display area will reach 130,000 sq.m, containing 1,100 exhibitors. Moreover, the exhibitors will also be divided into specific areas in order to help visitors find the specific kind of product.
Exhibition Scope:
▪Landscape Designs
▪Amusement Park Designs
▪Theme Park Facilities
▪Major Rides
▪Family Rides
▪Kiddie Rides
▪Coin Token Products
▪Water Theme Park Equipment
▪Inflatable Equipments
▪3D/9D Cinema Products
▪Redemption Games
▪Video Game Machines
▪Photo Booths
▪Simulator Machines,ect
For more information about AAA 2019, please refer to our official website or contact us through e-mail provided below.
Guangdong Grandeur International Exhibition Group
Email: grand.sa@grahw.com
Tel: +8629806570
Mob: +8618825066446
Web: http://www.aaaexpos.com
한국에이전트
Esang M&C Inc.
기수연:
syki@esangmnc.com
주소 : 서울특별시 마포구 월드컵북로 361 오피스동 13층
MYFAIR
이메일:
roy@myfair.co
주소 : 06172 서울시 강남구 봉은사로 112길 18(삼성동) 진우빌딩 6층
Location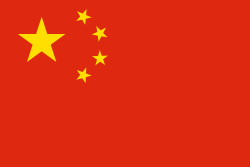 China Import&Export Fair Complex,Guangzhou,China
Organiser profile
More events from this organiser
Asia Amusement & Attractions Expo 2020 Date: May 10th-12th Venue: China Import & Export...
10 - 12 May 2020 China Import & Export Fair Complex (Area A)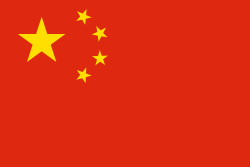 VIEW