The International Zoo Design Conference will be a significant event for zoo and aquarium design professionals. It is the first conference worldwide that addresses design, construction and maintenance of exhibits for live animals with the aim of improving animal welfare.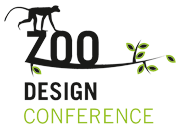 From 4th to 7th April 2017 zoo design experts and interested people will gather in Wroclaw to inspire peers, explore ideas and best practices, share successes and failures as well as lessons learned. There will also be a chance to discover new technology, products, and services. The International Zoo Design Conference offers attendees valuable learning and networking opportunities, and the chance to explore cutting-edge products and services.
The theme of the 2017 International Zoo Design Conference is "Animal Welfare through built-in enrichment". It will be explored and discussed in depth during three days of moderated sessions with presentations of best practices in large and small facilities.