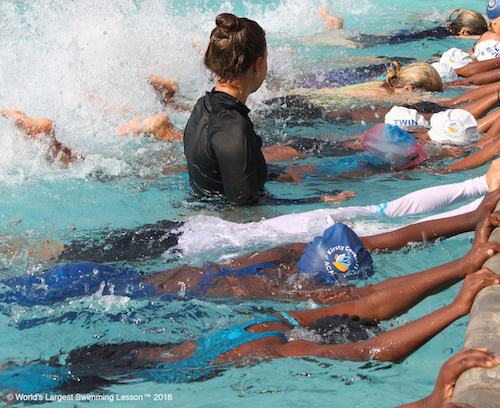 World's Largest Swimming Lesson (WLSL)
Dates
21st Jun 2018
Add to Calendar
21-06-2018
21-06-2018
World's Largest Swimming Lesson (WLSL)
The World's Largest Swimming Lesson™, created by the World Waterpark Association in 2010, is a global public relations event supported by aquatic facilities, waterparks, pools, swim schools, YMCA's, among others. The WLSL event serves as a platform to help the global aquatics industry work together to build awareness about the fundamental importance of teaching children to swim to prevent drowning. Swimming is a life-saving skill for children and a vital tool to prevent drowning, the second leading cause of unintended, injury-related…
Worldwide event
Description
The World's Largest Swimming Lesson™, created by the World Waterpark Association in 2010, is a global public relations event supported by aquatic facilities, waterparks, pools, swim schools, YMCA's, among others. The WLSL event serves as a platform to help the global aquatics industry work together to build awareness about the fundamental importance of teaching children to swim to prevent drowning. Swimming is a life-saving skill for children and a vital tool to prevent drowning, the second leading cause of unintended, injury-related death for U.S. children ages 1-14. Internationally, the World Health Organization estimates drowning is one of the top five causes of death for people ages 1-14 in 48 of the 85 countries it monitors around the globe. Research shows risk of drowning can be reduced by 88 percent if children participate in formal swimming lessons between the ages of 1-4. Yet, a survey conducted by the American Red Cross in 2014 found that more than half of Americans (54 percent) either can't swim or don't have all of the basic swimming skills. This CAN and SHOULD change and this is the mission of TEAM WLSL™.
This 2018 World's Largest Swimming Lesson™ will take place on Thursday, June 21st. This will be the ninth year for the global event and TEAM WLSL™ will continue with its goal of reaching more than one billion with the message Swimming Lesson Save Lives™ by 2019. Local WLSL events will take place at hundreds of locations in more than 20 countries on five continents over the course of 24 hours.
The WLSL event is truly global with 44 countries having participated since the event began in 2010. Participating countries include: Argentina, Australia, Bahamas, Bahrain, Benin, Bermuda, Bolivia, Brazil, Canada, Cayman Islands, Chile, Colombia, Cyprus, Ecuador, Falkland Islands, Germany, Ghana, Hungary, India, Italy, Jamaica, Japan, Lebanon, Lithuania, Marshall Islands, Mexico, Panama, Peru, Philippines, Poland, Portugal, Puerto Rico, South Africa, South Korea, Spain, Sudan, Switzerland, Uganda, Ukraine, UAE, United Kingdom, United States, Uruguay and Zimbabwe.
Location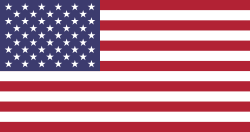 8826 Santa Fe Drive, Overland Park, KS, USA
Organiser profile
World Waterpark Association (WWA)
Established in 1982 the World Waterpark Association is a not-for-profit member based trade association serving water parks, aquatic venues and water park professionals.
The WWA provides its 1200 members with education, networking and trade conferences.