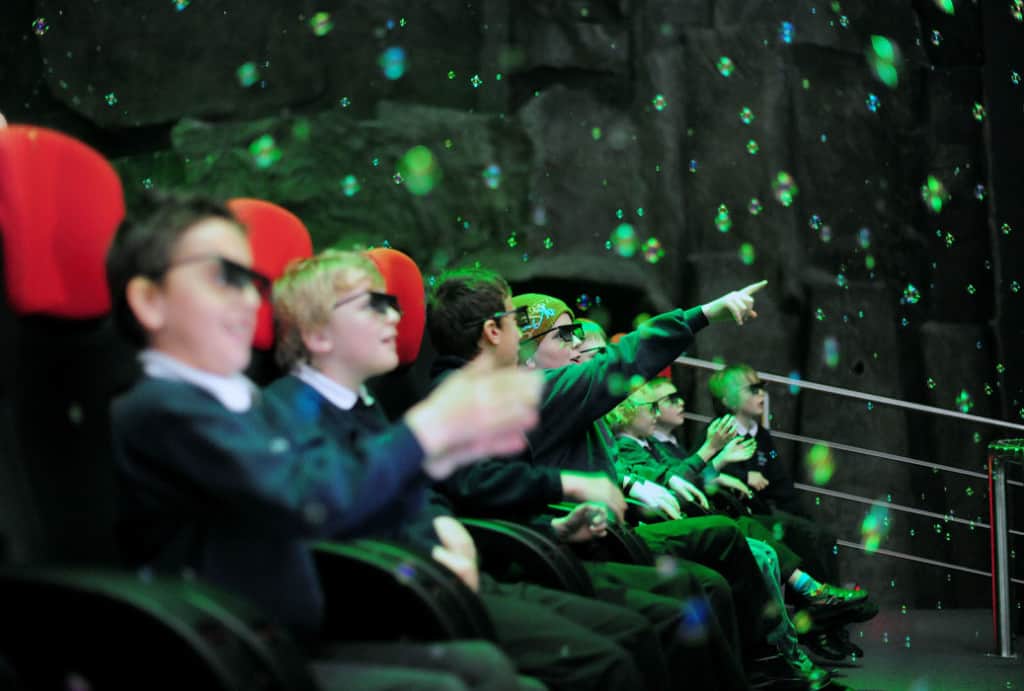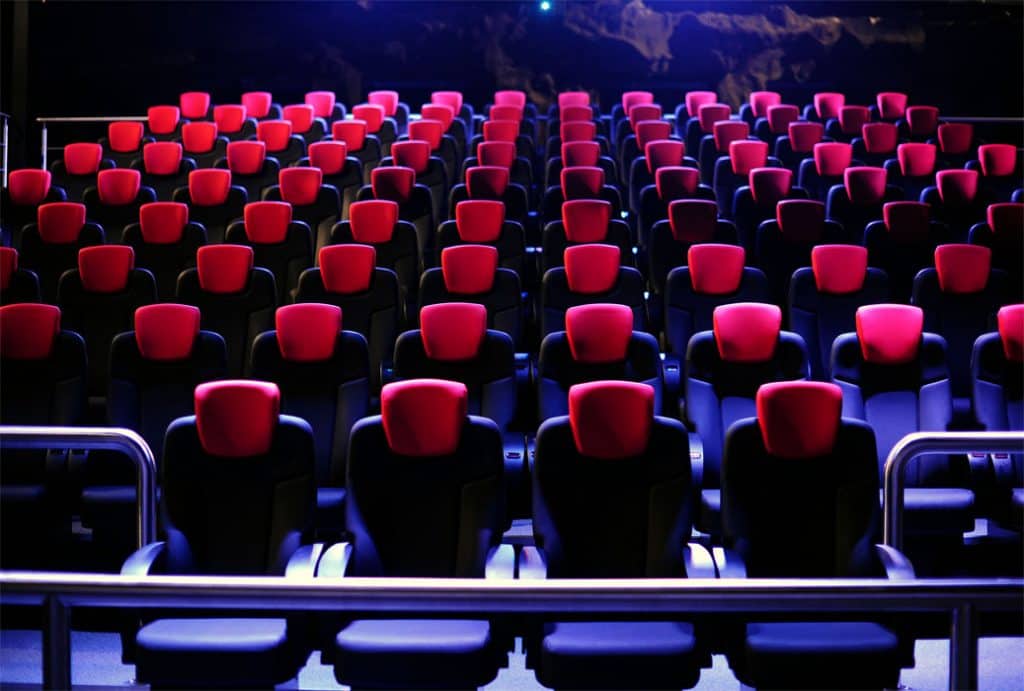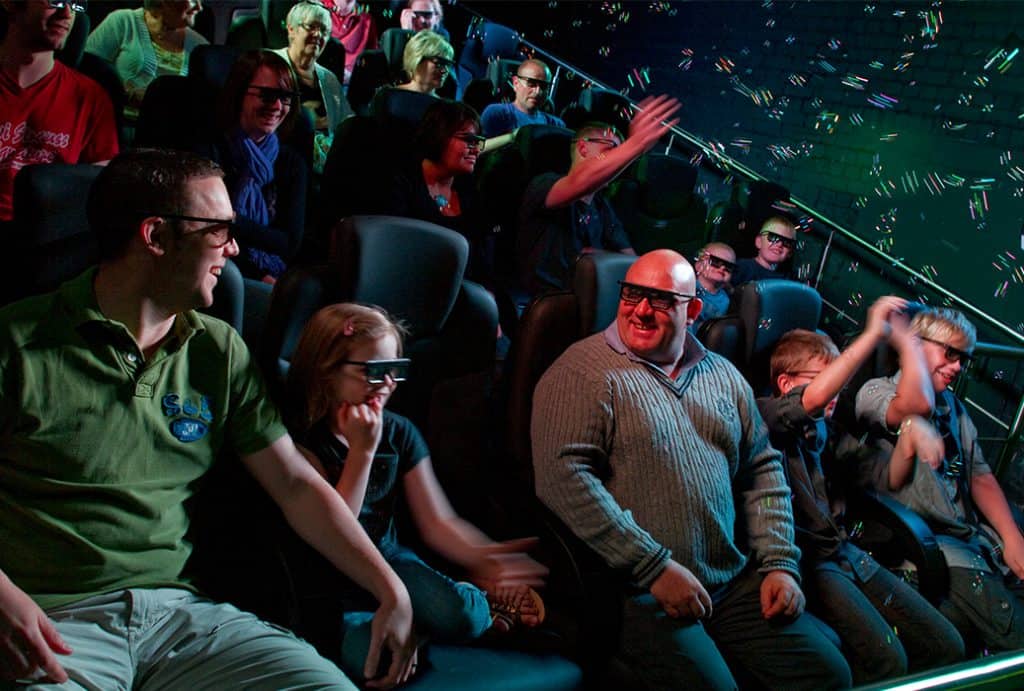 "The ultimate cinema experience…"
To enjoy 3D film content, you need to deliver it in a sensational way. Simworx are able to offer clients a genuine turnkey solution, with any number of seats & layouts. 3D films – either from our extensive library or custom produced – combined with our 4D effects seats create the ultimate cinema experience.
Our 4D Effects Theatre seats are extremely comfortable, and available in a wide range of fabric and leather finishes. The seats are designed specifically to ensure that any user feels the full impact of the various '4D' effects and seat movements that are available with a Simworx 4D Effects theatre. Each 4D seat has its own motion base to offer complete flexibility when laying out the theatre and offers options for various seat movements including 0DOF, 1DOF or 3DOF motion and vibration, leg ticklers, water spray & air blast. We even have a fibreglass seat suitable for water parks.
Curved or flat screens, along with in theatre effects, such as special effects lighting, bubbles, low smoke, snow & aroma will be sure to activate all senses. As a turnkey supplier, all we ask from our clients is a room and a power supply. Simworx as part of the package will supply the 3D projectors, surround sound audio, raised seating grandstands and 3D film content, either from our vast library or custom produced specifically for your venue.
FULL TURNKEY SOLUTIONS
24 – 1000 SEATS
LARGE SELECTION OF 4D EFFECTS
0DOF / 1DOF / 3DOF MOTION
BESPOKE FILM CONTENT
LIBRARY OF 3D/4D FILMS
HD, 2K AND 4K 3D VISUAL SOLUTIONS
FOR ENTERTAINMENT AND EDUCATION