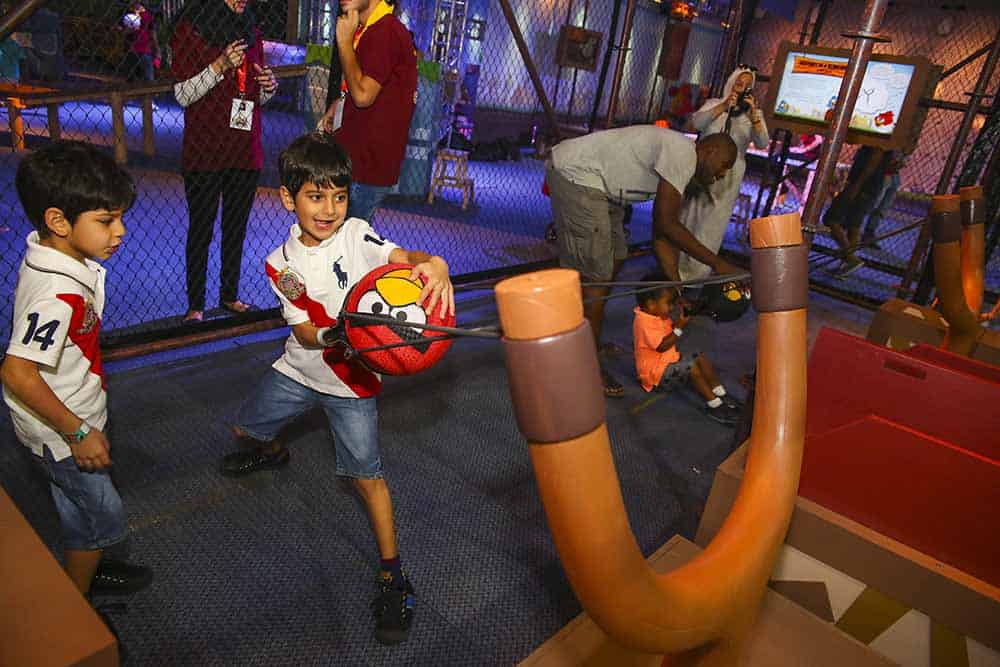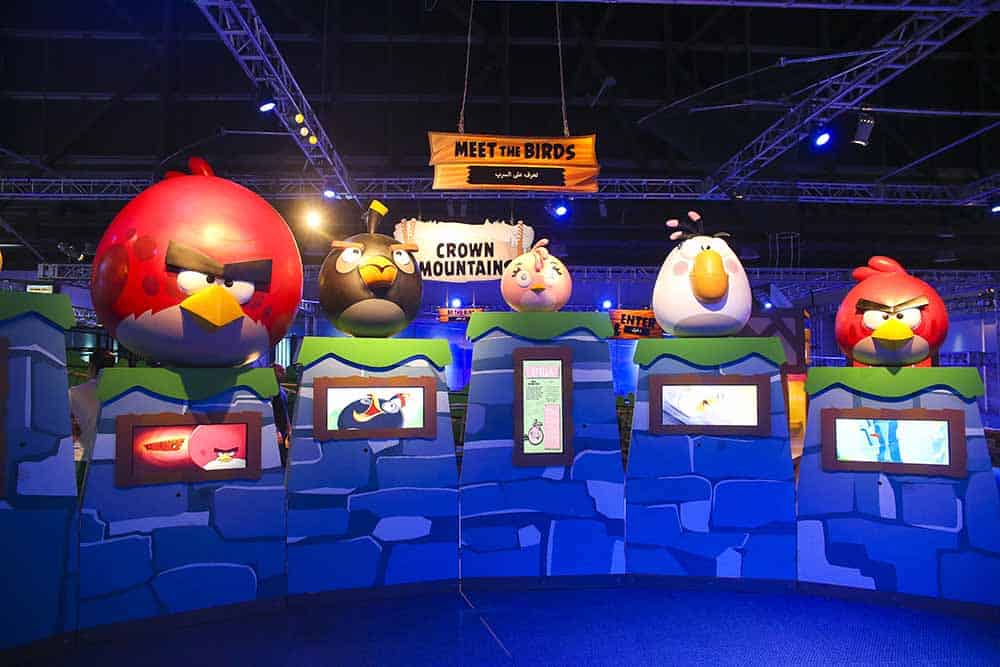 Angry Birds Universe: The Art & Science Behind a Global Phenomenon, produced by Imagine Exhibitions in partnership with Rovio and JRA takes visitors on a wild educational adventure by creating an immersive environment where Science, Technology, Engineering, Arts, and Mathematics (STEAM) topics are taught in playful, engaging environments! "Be the bird" in this globally recognized, fully immersive blockbuster exhibition!
Imagine Exhibitions partnered with Rovio and JRA to create the Angry Birds Universe: The Art & Science Behind a Global Phenomenon exhibition. Angry Birds Universe features a variety of immersive environments and interactive activities, allowing fans to learn a wide variety of educational concepts in an entertaining manner, including the chance to "Be The Bird" and experience the Angry Birds games in real life.
Guests first learn about the famous Angry Birds characters and their nemeses, the Bad Piggies, in a short theatrical pre-show experience. Guests are then invited to explore the characters' home – the mysterious and exciting Piggy Island.
Guests will also have opportunities to engage in hands-on demonstrations of various Science, Technology, Engineering, Arts and Mathematics (STEAM) concepts including building and racing handheld vehicles in a live version of the new game: Angry Birds Go!; digital art and music activities that encourage guests to learn about the creation of the Angry Birds games; exhibits explaining real bird characteristics from egg sizes to wingspan measurements; interactives allowing guests to learn the principals of vortexes, lasers, and mass; building structures and sling-shot-launching Angry Birds to test their constructions; and participating in a one-of-a-kind experience allowing visitors to "be the bird" and safely propel down a zip line to knock over enormous foam structures, just like the Angry Birds!
Angry Birds naturally teaches guests about science and physics using multiple interactives and immersive environments. Guests will have fun learning at Angry Birds Universe!