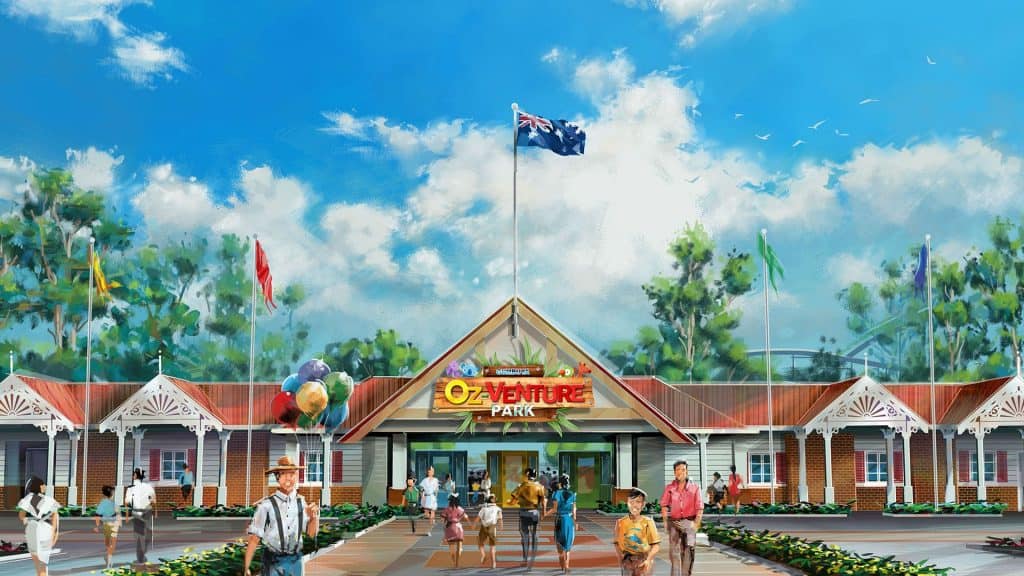 Challenge:
The original Gumbuya Park revolved around a free picnic ground, small scale ride attractions, and a large range of native animals.
When new owners took over the park in 2016 they requested Pico Play to transform the 32-hectare park into a viable and sustainable tourist destination.
Pico Play worked with the owners to understand the heritage of the park and determine what key features and concepts were important to be retained in the new development.
Working with the new owners they were able to determine the most appropriate budget for stage 1 to be successful and provide the impetus for future investment.
Solution:
Pico Play planned the $50 million-dollar re-development project with the old Gumbuya park demolished and phase one of Gumbuya World being designed and built into a multi-zoned theme park including a Water Park, Oz Adventure Zone, Outback Explorer Zone and Wildlife Trail within only 8 months.
"After we conducted a site analysis and identified Gumbuya brands strengths, weaknesses, opportunities and threats we decided to build on the unique Australian Bush theme and embrace it's history and legacy". — Darren McLean Pico Play Director.
Results:
Gumbuya World, after 2 years of trading, is well on track to deliver the original forecast attendance projections.
Withstanding natural disasters and the impact of COVID-19, the owners have total confidence in the product and have commissioned Pico Play to develop the future strategic master plan for the theme park, new attractions, and the business case for the next 10 years.
This strategic plan will also incorporate the planning for surrounding lands to develop a complete resort, accommodation, and entertainment destination that will far exceed the original forecast.