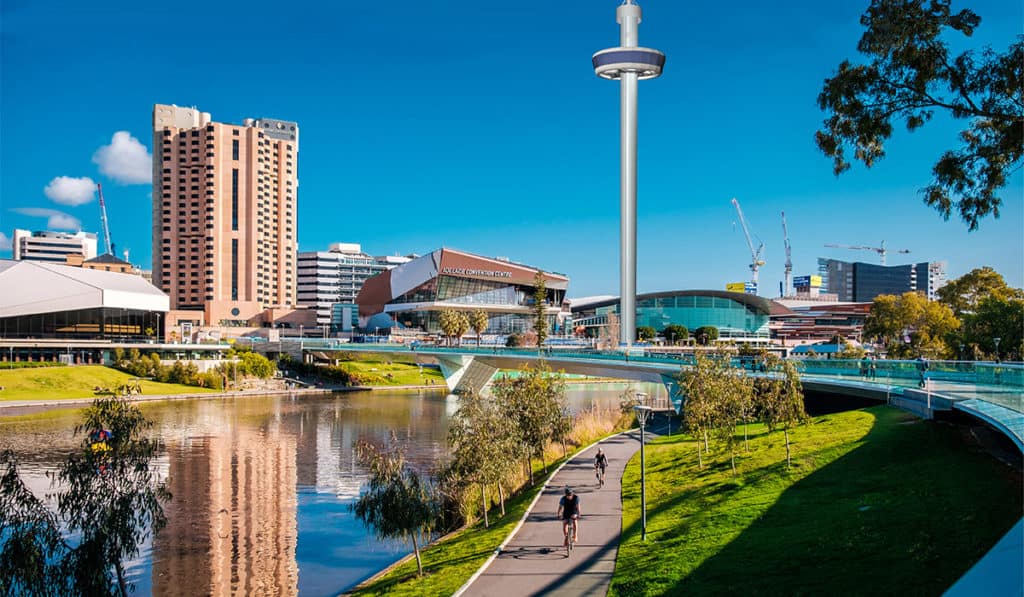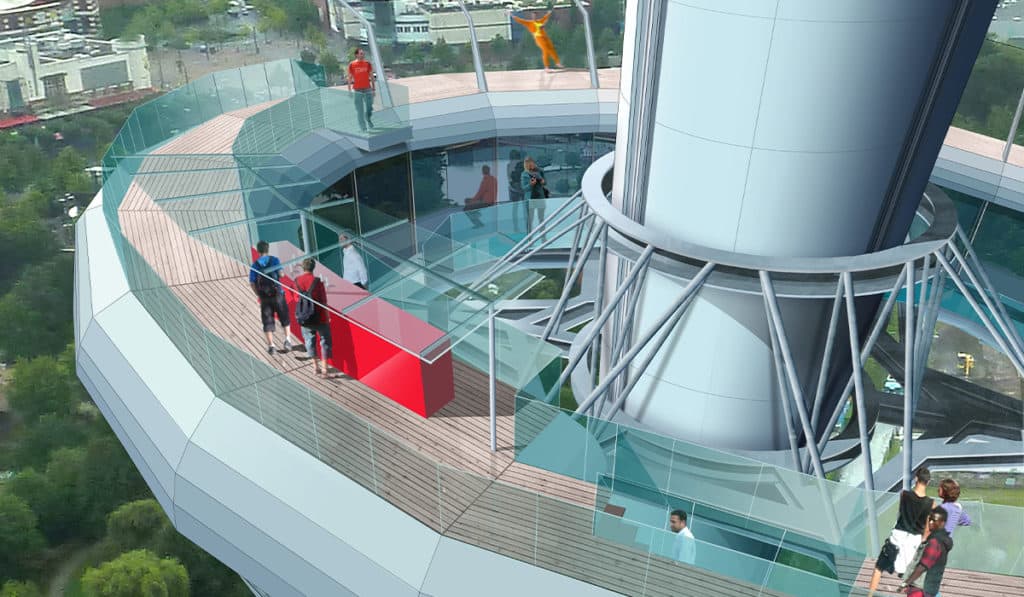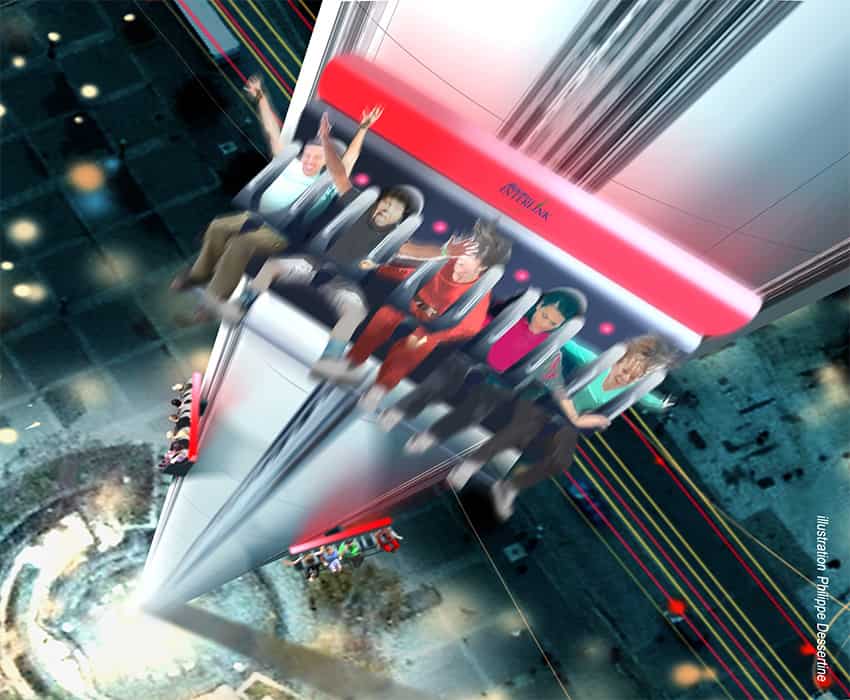 The Panoramic Tower is visually attractive both from the riders' and spectators' point of view. Visible for many miles around, it stands out as the landmark for any site. The observation cabin turns through 360° while gliding up and down the central tower structure. Several types of cabin configuration are available and all provide panoramic views of the surrounding landscape.
The new generation of towers features a solid steel column and a double or triple level gondola.
The upper level is an open air café area, the middle level is the panoramic lounge and the lower level features a sky walk on which riders can walk around on a glass floor which increases the sensation of the ride and adds a highly exciting element to the experience.
MODELS AVAILABLE:
Free standing
Park model
DIMENSIONS :
Height:
from 50 to 120 meters
Ground footprint:
approx. 20 meters
Capacity:
60 passengers
Hourly capacity:
720 – 800 pph