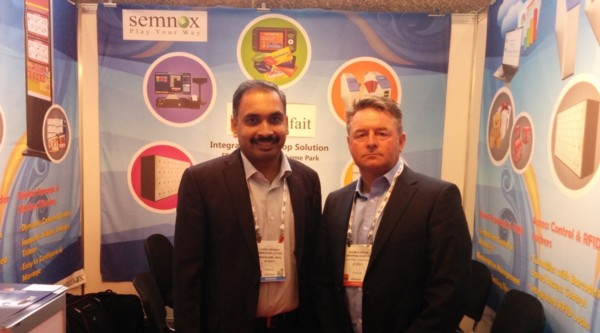 Pleasureland, Southport, U.K., has implemented an e-token system named Parafait from Semnox Solutions for managing its outdoor park rides. Parafait is easy to install, operates wirelessly, is able to operate in offline/online mode using advanced RFID technology, and provides automatic reconciliation of all purchases. It also provides the flexibility for visitors to manage their tokens.
After much research, Norman Wallis, Owner of Southport Pleasureland, decided that the Semnox product was perfect for his needs. Wallis said, "We are very happy to be using this technology and feedback from our customers has also been very positive. Service levels are extremely high and Semnox does excellent online support via its Web site and remote Team Viewer system. In my view, e-card systems are the future as they allow better security, control, and analysis."
Umesh Prabhu, Vice President of Semnox Solutions, said, "Tokenless systems are gaining in popularity. We at Semnox have closely worked with our client base to get their input and to find new ways to help operators leverage the latest technology, which in turn helps them maximize revenues and improves efficiency. We welcome Pleasureland to our rapidly expanding client base. We look forward to a long and mutually beneficial association with Pleasureland." For more information, visit (www.semnox.com).