Al Qana in Abu Dhabi is on track for completion by the end of 2020. The National Aquarium – the largest in the Middle East – is already 90% finished.
Al Qana is going to be a new waterfront entertainment, dining and leisure destination in Abu Dhabi. It will feature a VR gaming complex, outdoor skate park, as well as the National Aquarium.
The aquarium is 90% finished
The National Aquarium will be the largest in the Middle East's at 5,000 square metres. It is now 90% finished.
Despite the coronavirus pandemic, construction has still gone ahead on the project with safety measures in place.
Fouad Mashal, CEO of Al Barakah International Investment, the company behind the project, said that "the project has a clear plan and timeline in place despite the pandemic. By following guidelines from the relevant authorities, we have also successfully maintained very high health and safety measures for our office and construction site workers."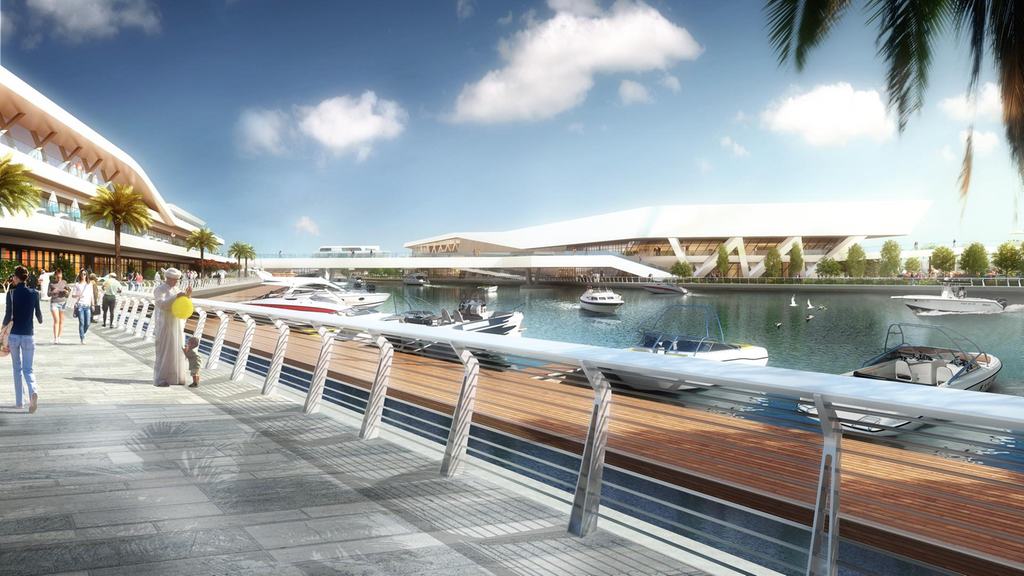 A focus on conservation and education
The National Aquarium will house 33,000 marine animals when it opens, and they will all be responsibly and ethically sourced. The aquarium will also feature the UAE's longest water tunnel, creating an immersive experience for visitors.
Mashal explained that "The National Aquarium will be one of the most important components of Al Qana, as it will be celebrating our local heritage through a special, dedicated pavilion which will include many species from the UAE and from different parts of the world."
The aquarium will focus on conservation, with an entire department of the museum dedicated to education. Children's education programs will also engage them in marine conservation and the environment.
Visitors to the aquarium will explore 250 species of fish, amphibians, crustaceans and reptiles. The aquarium will have over 60 educational exhibitions, as well as live-feeding sessions.
Images: Al Barakah International Investment / Al Qana