When asking people what they have been doing during the pandemic, Jeremy Railton of Railton Entertainment Design (RED) wins the most innovative response.
by Tracy Balsz, Railton Entertainment Design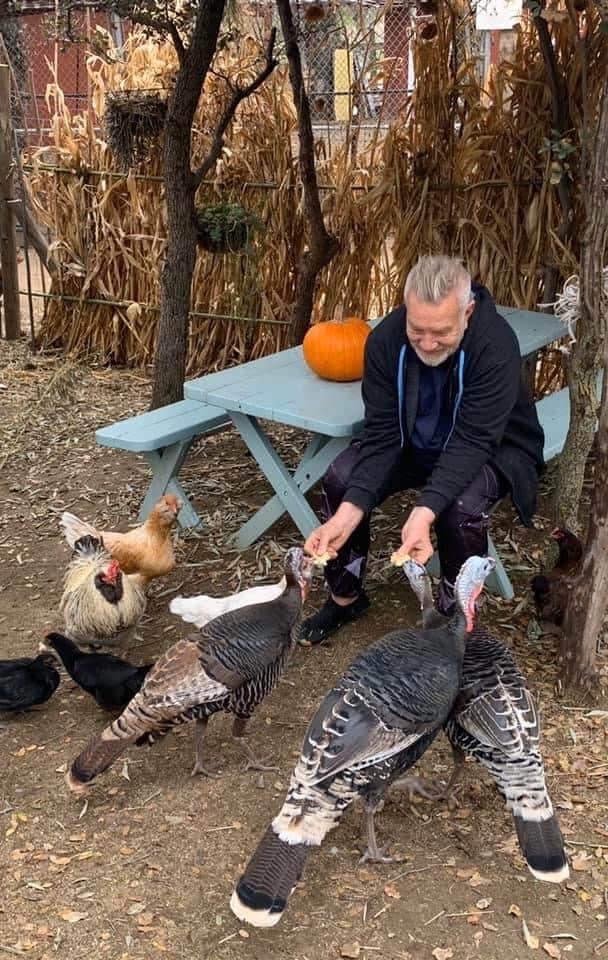 Following through on a passion project, Jeremy is isolating in the Sierra Mountains at the gates to Sequoia National Park, three hours north of Los Angeles, in a town called Three Rivers. He is creating, by hand, a private retreat and nature park on 66 acres of land called Three Rivers Nature Lodge.
Surrounded by the National Park, he has created a sanctuary for wild animals. There are deer, bobcats, mountain lions, foxes, coyotes, and it is a virtual paradise for migrating birds.  The Park celebrates the California indigenous species of animals and plants, with meandering walking paths carved into the wild.
To assist with self-guided tours at Three Rivers Nature Lodge, Jeremy is erecting Site Museums. These describe what can be expected along the pathways.  Receiving his constant attention is the petting zoo, designed for kids of all sizes. Here, Jeremy raises his hatchlings into free-roaming chickens, roosters, turkeys, guinea fowl. Soon to arrive are goats, rabbits and cows too.
Timmy is his one-year-old pet rooster, personally raised from an egg. Watching as wild bobcats snatch pet chickens from under his nose, and nature does its thing with the circle of life, Jeremy has become somewhat of a vegetarian, as one can imagine.
Three Rivers Nature Lodge
The property is also a destination for glamping, getaways and private events. It will host weddings, yoga retreats, farm to table dinners, and industry design charrettes.
The five-bedroom, themed, two-storey chateau is home to trinkets and art from Jeremy's travels from around the world. It sits invitingly amongst the hillside of oak trees, looking through foothills to the striking snow-covered mountaintops in the distance.  Three Rivers Nature Lodge is truly a pandemic paradise.
Raised on a farm in Zimbabwe, Jeremy insisted his parents, upon their retirement, purchase a plot of property. There, they built the first Railton nature park which opened to local tourists. Ever since, Jeremy's love for animals is reflected in everything he does.
A love of animals
His favourite themed entertainment projects somehow always incorporate animals and nature. For instance, The Two Cranes spectacular at Resorts World Sentosa, the largest animatronic figures ever constructed. There are also Freemont Street and The Place, where overhead LED ceilings feature picturesque imagery of nature and animals.
Not to mention countless zoo exhibits and live animal shows, as well as the use of bird puppetry in the 1984 Summer Olympics opening ceremonies.
Jeremy secretly hopes for a long extension of sequestering before returning to regular life again. However, the RED design team has been spotted taking advantage of the 9-foot long conference table at Three Rivers Nature Lodge, sculpted from an entire hardwood tree trunk, working on future projects.  And yes, they will include animals.