Cedar Fair has unveiled its long-term strategy to invest in new rides, events and attractions, also addressing its response to COVID-19 and results for Q2 2020.
Following a record 2019, the company confirmed in a presentation to investors that 2020 was disrupted by the outbreak of COVID-19, with parks closing on March 14, 2020.
Therefore, the first half of the year had just 129 operating days compared to 827 operating days in the first half of 2019, and 956 operating days originally planned for the first half of 2020.
The 84 percent decline in operating days resulted in 9 million fewer visitors, with net revenues of $60 million compared to $503 million in 2019. Out-of-park revenues were $18 million for the first half of this year compared to $64 million for the first half of last year.
Response to COVID-19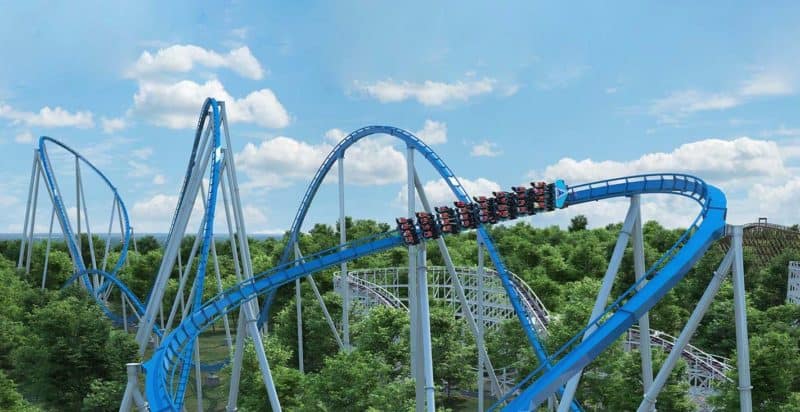 Cedar Fair has taken proactive steps to reduce operating expenses during the pandemic, eliminating nearly all seasonal and part-time labour costs, suspending advertising and marketing expenses, and reducing general and administrative spending.
As for customer initiatives, Cedar Fair has extended 2020 season pass privileges through the end of the 2021 season, and added enhancements to its mobile app technologies. Season Passes accounted for approximately 53% of total attendance in 2019.
Focus group findings
Focus group studies show that Cedar Fair's guests are looking for "something for everyone – … all types of people, ages and interests". Guests are willing to turn off the tech for unique experiences and are interested in authentic entertainment that could be local with a "sense of place".
New markets
A market survey has revealed that Cedar Fair has the lowest penetration among groups with the fastest population growth rates. Key opportunities exist within "several demographic segments across
multiple parks:
Older Non-Families
Families with Young Children
Millennial Non-Families
Asian American and U.S. Hispanic Households
High-Income Households"
In the "near-term" there is a "priority to focus on the tourism market in Southern
California".
Something new in every park, every year
The long-term strategy involves investing in new rides, events and attractions and enhancing its parks. While preparing for the 2021 season, Cedar Fair may reactivate certain capital projects over the next twelve months resulting in capital spending.
The company will also broaden park offerings and improve guest service, and add something new in every park, every year.
"Traditional rides, such as roller coasters and water attractions, still play an important role."
Long term strategy
Cedar Fair plans to use more limited-duration events, with its 'Seasons of FUN' model driving an urgency to visit.
Guests are looking for ever more immersive experiences like Forbidden Frontier.
F&B is expected to play a key role, with Cedar Fair hiring "executive chefs and additional culinary talent" at each park. Since 2011, F&B revenues have increased by more than 50% with F&B per cap up more than 35%.
The company also revealed more about its accommodations, with its total hotel rooms growing to more than 2,300 from 1,900 over the past eight years. The total luxury RV sites increased to more than 600.
In addition, Cedar Fair opened an outdoor sports centre in 2017, with performance pacing well ahead of the original pro-forma model. The indoor centre, which opened in January 2020, had strong initial bookings prior to the coronavirus crisis.