Bodmin Jail is set to reopen following an £8.5 million redevelopment project with the immersive and interactive 'Dark Walk' visitor experience exploring the haunting history of Cornwall.
Bodmin Jail is opening on October 1, and tickets can now be booked in advance online. The unveiling marks the biggest attraction opening for 2020 in South West England.
Dark Walk is a major addition to the attraction and the first of its kind in the region, using state-of-the-art technology and theatrical effects.
Visitors will embark on a haunting cinematic visual experience of the county's most haunting stories, as they are transported to life within the walls of the 18th century prison.
Guests will learn the gritty realities of smuggling and mining, and will be immersed in the courtroom scene of three real-life prisoners, and walk in the footsteps of wardens and inmates along the original jail corridors and in the grimy cells.
State-of-the-art technology at Bodmin Jail
https://www.instagram.com/p/CDeRJsLHfYN/
They will face a cold walk to the jail's original Naval Wing, before heading to the Administration Block and the Governor's Office
In addition, Bodmin Jail is home to the only working execution pit in the country and looks into the myth of the horrifying Bodmin Beast.
"The Bodmin Jail attraction is a real celebration of the history and heritage of the area and shines the light on the people and events that shaped the town that we know and love today.
"I can't wait for locals to experience this exciting new chapter in the history of Bodmin Jail," said general manager Martin Lyall (via Cornwall Live).
Take a haunting cinematic visual experience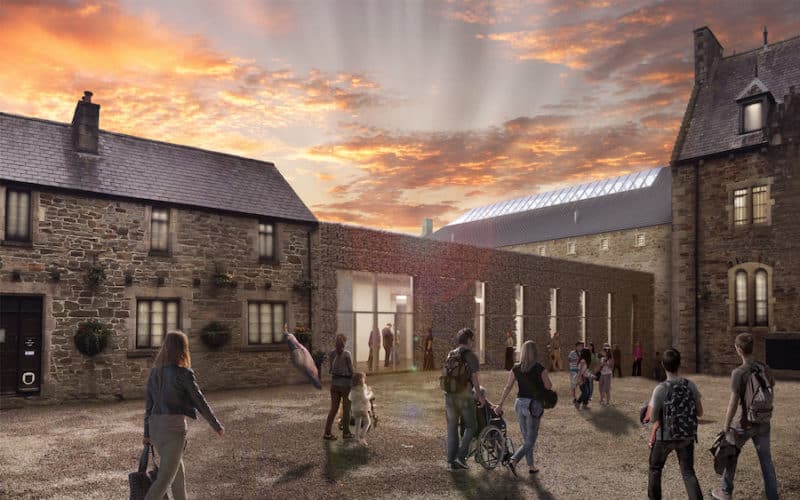 Bodmin Jail, which was built in 1779 for King George III, has played an important role in Cornwall's history, and the redevelopment brings it to life.
The attraction is offering in-depth guided tours with heritage and paranormal options, as well as an all-night After Dark experience.
As part of the wider £40 million investment in Bodmin Jail, a boutique hotel is also being built within the walls of the building, due to open in late 2020.