The Museum of Military Medicine, which is currently located in Surrey, is relocating to Cardiff Bay with the UK's first 8K immersive, interactive video space, Deep Space.
The museum's search for a new site began in 2016, with the attraction considering several locations across the UK, before settling on Britannia Quay, opposite the Norwegian Church in Cardiff Bay.
A planning application for Cardiff Bay includes innovative technology, such as the UK's first 8K immersive video space, called Deep Space.
The large-scale projection offers visuals in 2D or 3D in 8K resolution, which can be used in medical lectures, providing details of the human body by projecting complex images of bones and organs.
Design by international architects Scott Brownrigg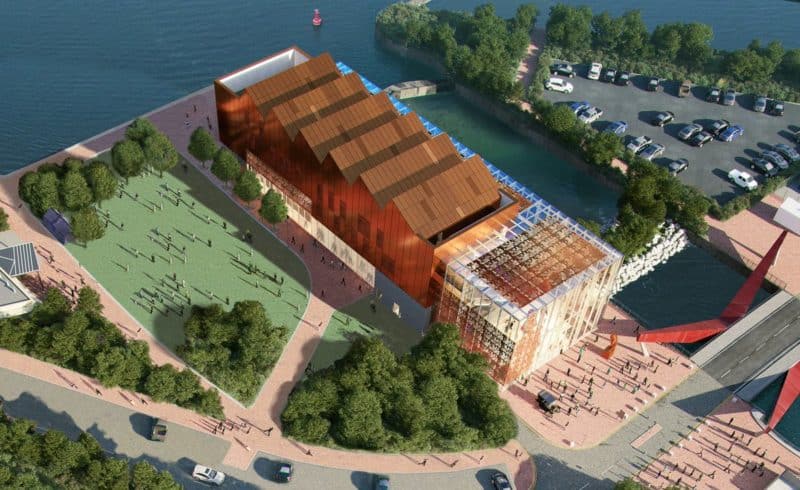 Designed by international architects Scott Brownrigg, the museum tells the story of military healthcare disciplines, including medicine, nursing, dental, veterinary and allied health professions.
These stories will be told though exhibitions, archives and collections that boast more than 30,000 objects at the proposed four-storey museum.
Plans for museum submitted to Cardiff Council
The Cardiff museum will share the stories of past innovators and the lives that have been saved. It will also be used by healthcare professionals and researchers to develop new treatments.
The attraction will reflect the history and diversity of its new community, exploring the Hamadryad Military Hospital, which was once located in Cardiff Bay, and the 203 Welsh Field Hospital in Gabalfa.
It will also work with local residents, schools and businesses and will find new ways to engage with communities in the 'new normal' of COVID-19.
The Museum of Military Medicine has already commissioned a report from a local charity working to organise an archive relating to Butetown, Tiger Bay and Cardiff Docks from the Butetown History and Arts Centre.
Plans for the museum have been submitted to Cardiff Council Planning Department and are awaiting a decision. The proposals will then by reported to a Planning Committee.
Last year, plans were revealed for a huge zip wire attraction across Cardiff Bay, with "unique" views of the waterfront.