SeaWorld Orlando has announced the return of its annual Craft Beer Festival, which offers more than 100 craft brews, but with limited capacity in light of the coronavirus pandemic.
Craft Beer Festival will have enhanced health and safety measures to keep guests safe as they imbibe their way around the park's grounds.
Visitors will get the change to sample an 'unbeatable mix' of domestic and local Florida favourites, as well as 20 food items paired to the brews.
Capacity will be significantly limited to create more open space at the Craft Beer Festival, which will take place on Saturdays and Sundays through September 20.
F&B locations will be appropriately spaced throughout the park, with modified food and beverage serving procedures, expanded areas of seating, and touchless transactions.
Social distancing at SeaWorld's Craft Beer Festival
https://www.instagram.com/p/CDwHMDPjoHV/
Guests can also save money by purchasing a Craft Beer Festival Tasting Lanyard, which is valid at 18 stations throughout the park.
"We couldn't be happier to host our annual Craft Beer Festival, modified to reflect enhanced health and safety protocols, including limited capacity, to give guests the chance to delight their senses," said SeaWorld Orlando president Kyle Miller.
"By spreading the festival booths out across the entire park, guests can safely enjoy all of the amazing beer and beer-inspired food, along with our award-winning attractions, while maintaining proper physical distancing."
Guests with existing tickets, Fun Cards or Annual Passes must make a reservation online for the day they want to visit, and guests are encouraged to make reservations early as reservations are required.
Craft Beer Festival runs through September 20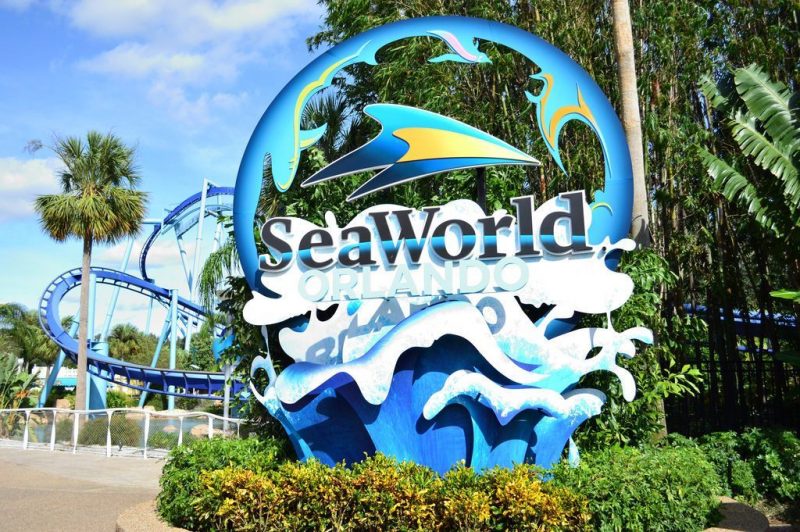 In addition, SeaWorld Orlando is going ahead with its Halloween Spooktacular, which will be a modified daytime event starting September 19 through November 1.
SeaWorld Orlando's Christmas Celebration is also going forward with enhanced health and safety measures between November 23 and December 31.
Following the release of documentary BlackFish, SeaWorld has gone through a period of restructuring and investing in advertising and marketing, as well as pricing, new rides and attractions and free beer.
SeaWorld has reported its financial results for the second quarter and first six months of fiscal year 2020, also confirming delays to coasters and providing an update on Halloween and Christmas.