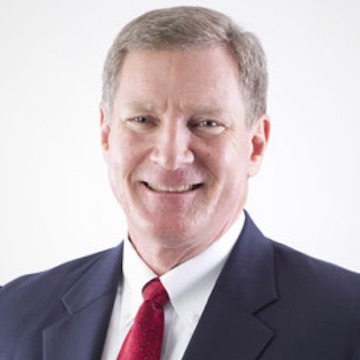 Vice-President
Universal Studios Beijing
After stepping down as Ocean Park (Hong Kong) chief executive in late 2015, Mehrmann took on a number of advisory roles before being confirmed as the man who would spearhead the opening of Universal's first theme park resort in China.
The American born executive has spent much of his career outside the United States. Starting out as a groundskeeper at Knott's Berry Farm near Los Angeles, he progressed into park management before leaving to join Six Flags. When the latter opened Warner Bros Movie World Madrid in 2002, Mehrmann moved to Spain to serve as the park's vice-president and General Manager. He hasn't looked back since.
During a 13-year tenure at Ocean Park he implemented a redevelopment programme that positioned the home-grown attraction on a sure footing ready for the arrival of Hong Kong Disneyland. Until last year, Ocean Park outperformed its new competitor in terms of attendance. Although Beijing is over 1,000km from Shanghai, comparisons will inevitably be made between Universal and Disney's operations in Mainland China. With Mehrmann on board, the upcoming resort in the Chinese capital stands a strong chance of success.