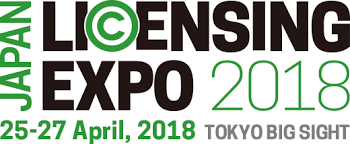 For 36 years Licensing Expo in the US has connected the world's most influential entertainment, character, fashion, art and corporate brand owners and agents with consumer goods manufacturers, licensees and retailers.
The show is the meeting place for the global licensing industry, whether you are looking to spot trends, build strategic partnerships or secure promotional tie-ins.
Drawing on the extensive expertise and networks of UBM and LIMA in the industry, LICENSING EXPO JAPAN will be the first "real" B2B event for the industry, and by the industy. LICENSING EXPO JAPAN will connect Japan, Asia and the world, enabling you to meet new partners and to expand your business.
Most of trade shows held in Japan are organized by local organizers who do not have their own international network to promote the show globally and do not have the know-how to create an international-standard event. LICENSING EXPO JAPAN will be organized by UBM group and promoted to the world market by UBM's international network, with promotion to the local industry handled by UBM's highly experienced Japan office. As a result, the event will be well-balanced in terms of internationalization and localization in both promotion and the operations. LICENSING EXPO JAPAN will provide you with an ideal platform for both Japanese companies and overseas players to expand their business locally and internationally.