Madame Tussauds is hosting open auditions in search of one talented individual to appear in its new global Marvel 4D film experience, premiering in 2020.
Auditions will be held at Madame Tussauds locations in six cities – Singapore, Hollywood, Las Vegas, New York, London and Amsterdam.
The Marvel 4D film experience is an immersive attraction at Madame Tussauds, which brings to life the legendary Marvel comics using 3D film technology and thrilling sensory special effects, including wind, water and smell.
The film has been created by one of the world leaders in CGI feature films and 4D attractions, Pure Imagination, working in close collaboration with Marvel.
Audition dates and locations
Madame Tussauds Hollywood on Saturday 29 June
Madame Tussauds Las Vegas on Saturday 29 June
Madame Tussauds Singapore on Wednesday 3 July
Madame Tussauds Amsterdam on Wednesday 3 July
Madame Tussauds New York on Saturday 13 July
Madame Tussauds London on Saturday 13 July
Marvel Entertainment Chief Creative Officer, Joe Quesada, who is leading the audition judging panel, said: "This is an incredible opportunity for one lucky – TRUE BELIEVER – to show off their cinematic talent and appear alongside the greatest Marvel comic book heroes of all time – Iron Man, Spider-Man, Black Panther, Captain Marvel, Thor, Captain America, The Hulk and so many more!
"We're looking for someone who's passionate, enthusiastic and will deliver the lines with the dynamic flair that's the hallmark of all great Marvel stars!"
Last month, Merlin Entertainments announced it will open its first Madame Tussauds franchise in Prague, Czech Republic, later this year.
Merlin's themed accommodation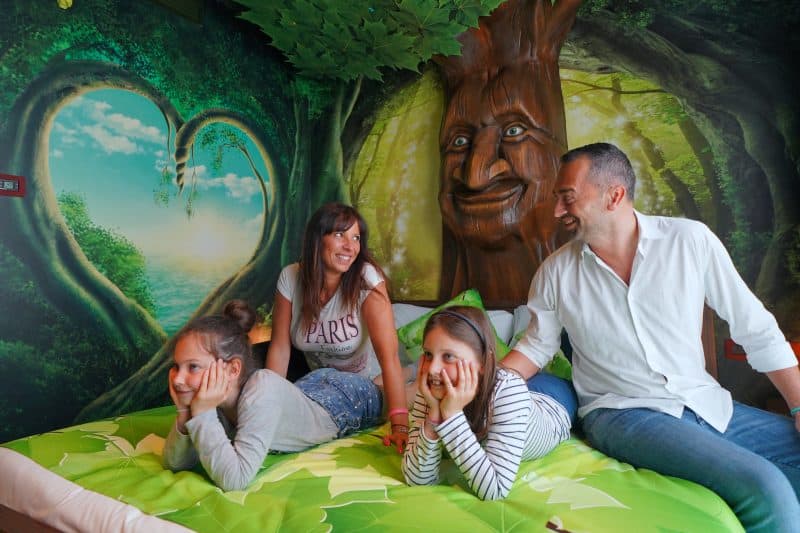 The company continues to add themed accommodation to its portfolio, recently announcing the opening of Gardaland Magic Hotel, its third themed hotel at Gardaland Resort.
Merlin, the world's second biggest attractions operator after Disney, welcomed a record 67 million visitors in 2018.
Images: Madame Tussauds