Camden Market owner LabTech has announced the opening of Babylon Park, an intergalactic-themed family entertainment centre (FEC), at Camden Market Hawley Wharf.
Covering an area of 35,000 square feet, the three-storey attraction is home to family-friendly activities including a roller coaster and drop tower ride.
Babylon Park's largest location to date also features arcade machines, soft play areas and rooms for karaoke and events. F&B includes soft and hot drinks, ice creams and waffles.
Retailtainment at Camden Market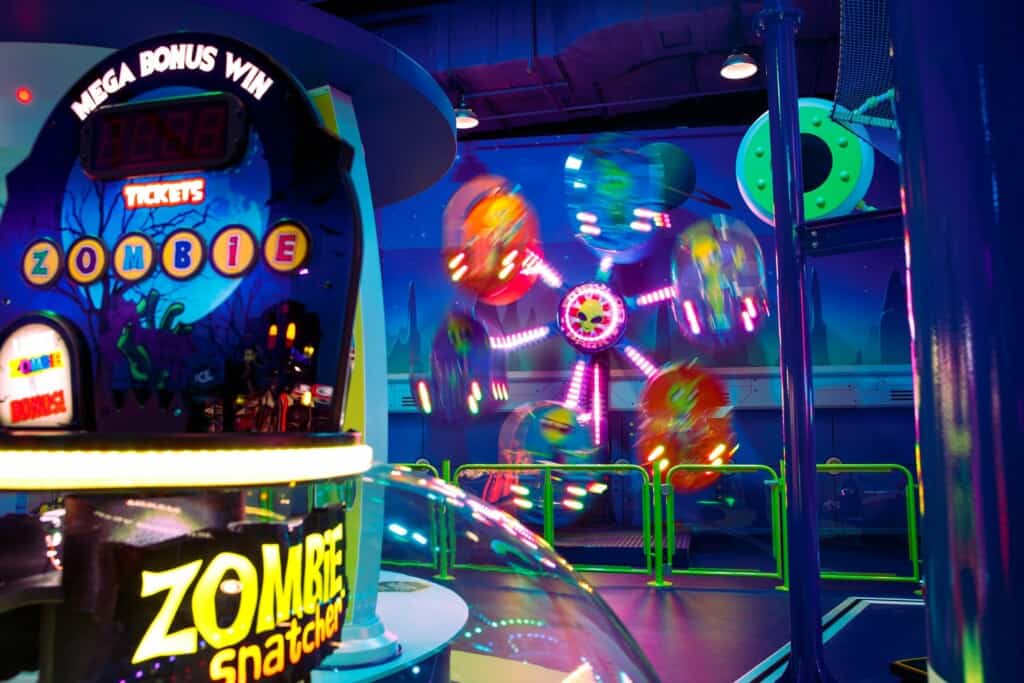 "We've created a destination where leisure and experience are given the same billing as retail and F&B, and you can see here how well they all work to support one another," says Maggie Milosavljevic, commercial director at LabTech.
"Unique entertainment is crucial, and Babylon delivers this for Camden, alongside our other recent openings, Tomb Raider: The Live Experience and Peaky Blinders: The Rise."
"It's exciting to add a family-friendly experience to the mix, and the fact it's a UK debut shows how serious we are when it comes to finding exciting, new concepts," she adds.
Tomb Raider: The Live Experience opened in Camden's Stables Market this year. The gaming-inspired attraction is the result of a collaboration between Little Lion Entertainment, Crystal Dynamics and Square Enix.
New entertainment experiences
Based on the video game series and film franchise, Tomb Raider: The Live Experience takes guests on a thrilling adventure alongside Lara Croft.
"This is a very exciting time for us at Babylon with our very first site in the UK, and as we open up our event bookings and welcome families through the doors," says Efi Malka, owner of Babylon Park.
"Camden Market Hawley Wharf marks a massive step in our global expansion, and we are looking forward to seeing the excitement that Babylon generates for families across Camden and beyond."
Babylon Park plans to expand globally in the coming years.
Images: Babylon Park / LabTech