Christie, the global visual and audio technology company, has released Pandoras Box software version 6.5, with new render engine for improved performance, image quality and efficiency.
Christie is pleased to announce the release of the latest software update for its Pandoras Box media server. Version 6.5 includes many extra benefits, such as a new render engine which can handle more video files and higher resolutions for improved performance, as was as avoiding colour banding.
The 10-bit colour depth playback provides the Rec.2020 colour gamut for HDR applications and 4K resolution. The full colour palette (4:4:4) is also preserved, without any chroma subsampling.
Quality solutions
"Customers will be amazed by the image quality we can now deliver across our Christie products," says Markus Zeppenfeld, product manager, Christie.
"Providing artefact-free 10-bit images in 240 fps lifts solutions to an entirely new quality level. It is stunning to see those perfect colours projected or on an LED video wall. Using DPX sequences directly in Pandoras Box eases the workflow as it requires no additional encoding. Colours are kept perfect and lossless, while it minimizes the user's involvement and allows for the best playback performance."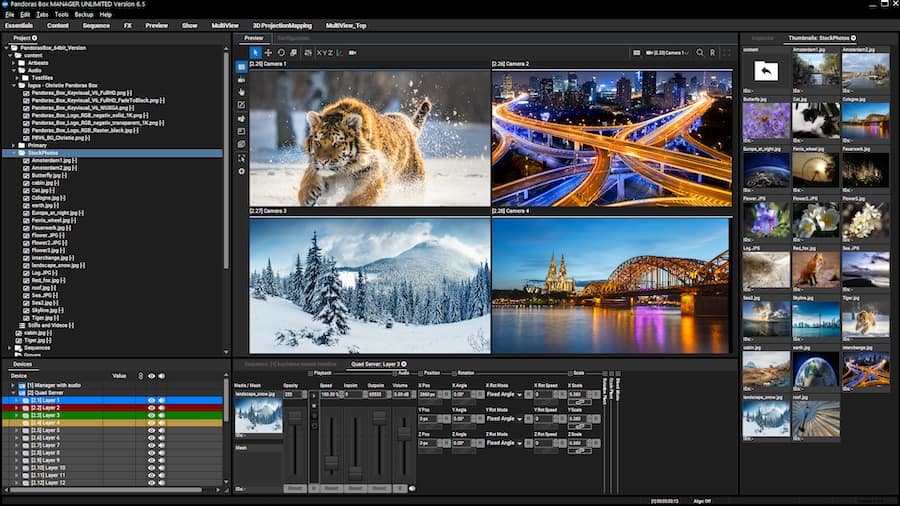 The company will be showcasing this new solution at InfoComm China in Beijing from 28 – 30 September, where the team will be on hand on booth number EA2-01. Version 6.5 will be available to download from October 2020.
The Pandoras Box collection of tools allows for real-time, high frame rate 3D stereoscopic video playback and processing. The hardware and software solutions provide accurate and powerful 3D compositing, warping, rendering and interactive capabilities for perfectly integrated visuals, suitable for a wide range of applications.
Christie is the only manufacturer to offer source-to-display solutions for integrators, consultants, dealers and end-users. Pandoras Box seamlessly integrates with Christie Spyder X80, Christie Terra, Christie RGB projectors and Christie MicroTiles LED.
Users include the Xpark Aquarium in Taipei, the National Opera in Amsterdam and Gyeongnam Masan Robot land in South Korea.
The company also recently announced the launch of the Christie Mirage SST RGB pure laser projector with a 50,000-lumen light source.