Roger Germann, President & CEO of the Florida Aquarium, has more than 25 years of leadership experience in the private and public sector. He is recognised as one of the zoological community's leaders and strategists.
Since Roger Germann joined the Florida Aquarium in June 2017, the institution has been named by USA Today as one of North America's Top 10 Aquariums. He has opened a number of world-class exhibits, including Moon Bay and Heart of the Sea, increasing revenue and philanthropic support of the Aquarium's critical conservation and education mission.
Blooloop spoke to Germann in the run-up to the Aquarium's 25th-anniversary celebrations, which coincide with a £14 million expansion and enhancement that will grow the animal collection, create new experiences, expand conservation and education initiatives, and integrate into the community.
The expansion projects include the CIBC Aquatic Lounge gallery, in partnership with CIBC Bank USA where cutting-edge exhibits will showcase animals, contextualising them with conservation messaging.
There is also the renowned travelling exhibition, Washed Ashore: Art to Save the Sea, highlighting the impact of ocean plastic pollution; the Wetlands Trail Exhibit with Enhancement; the-Bays & Beaches Gallery Improvements; the TECO Rooftop Pavilion & Solar Exhibit and Coral Arks, an expansion of the coral conservation facilities, and the Community Butterfly Garden.
Florida Aquarium and COVID-19
The Aquarium closed its doors on 16 March and since reopened on 15 May, with extra safety precautions in place
"Navigating the uncharted business and operational waters in dealing with the COVID-19 pandemic has been unnerving and exciting at the same time," says Germann.
"Since we temporarily closed our doors, we've continued to provide the best care for 9,000 animals. We even had a major global breakthrough with coral propagation. All while having to adjust operational budgets and make financial projects based on lost revenue and economic uncertainty. We were also able to continue innovating, by creating new, online experiences and developing reopening strategies."
Roger Germann's early career
Germann grew up in the Southwest side of Chicago.
"My family always vacationed here on the West Coast of Florida, or in the Southwest corner of the state of Michigan, where I had access to Lake Michigan. So, growing up, I always had a connection to water and marine science, but never really fulfilled it," he says.
"I started out in communications and journalism and a minor in political science. I thought I was going to be a sportscaster, begin my career in news, and then eventually work over into government."
In 2000, he had the opportunity to join the Shedd aquarium.
"It was a place that I grew up visiting, but I didn't realize what the aquarium stood for. Within the first six to eight months, I went to Ted A. Beattie, the president, CEO and my boss, [Bridget C. Coughlin, Ph. D took over in 2016] and said,' I had no idea the role that an aquarium or a zoo can play in changing the world. I want to be you someday.'
"He replied, 'I will help you get there.' So for 17 years, he put me in leadership roles and advanced me and taught me the business of a conservation organization."
Joining the Florida Aquarium
In June 2017, Germann became the president and CEO of the Florida Aquarium. He feels that the zoo and aquarium space has evolved to the point where entertainment, conservation, animal welfare and education don't need to be mutually exclusive.
"I look at the Florida Aquarium and say we should be the cool science teacher," he says. "We all remember the science teacher who taught you something really complex, but maybe they blew something up, filled the room with smoke and the fire alarm went off. And you learn something and it's really cool. So why should we not be the all of that in one?"
"That's what I just love about having the opportunity to be the CEO of the Florida Aquarium. It isn't because of a title. It's because of being in a position where I can work with really talented people, and make sure that that it all comes together. We should be a cool science teacher that changes the world.
"For too long, our industry has done great things where we focused on either one side or the other. And yet there's still a lot of plastic in the oceans. There are animals that are going extinct, and we must do better.
"I'm hopeful that the Florida Aquarium, with myself and the team that's here, can find that really strong, sweet spot to save animals, educate people, and create lifelong memories that truly have an impact on our planet."
Taking action
He believes this can be done:
"I am optimistic that we can turn things around here quickly. I think the fact that organizations like the Florida Aquarium are starting to use our voice, to be more action-oriented, to provide messages of hope and to show people that little things and big things can make a difference, is important.
"Our model was about inspiration, about hoping that people would be inspired, that they would then go and do something. Now, you walk through the Florida aquarium – or many other zoos and aquariums around the world – and we're telling you exactly what you can do in simple steps."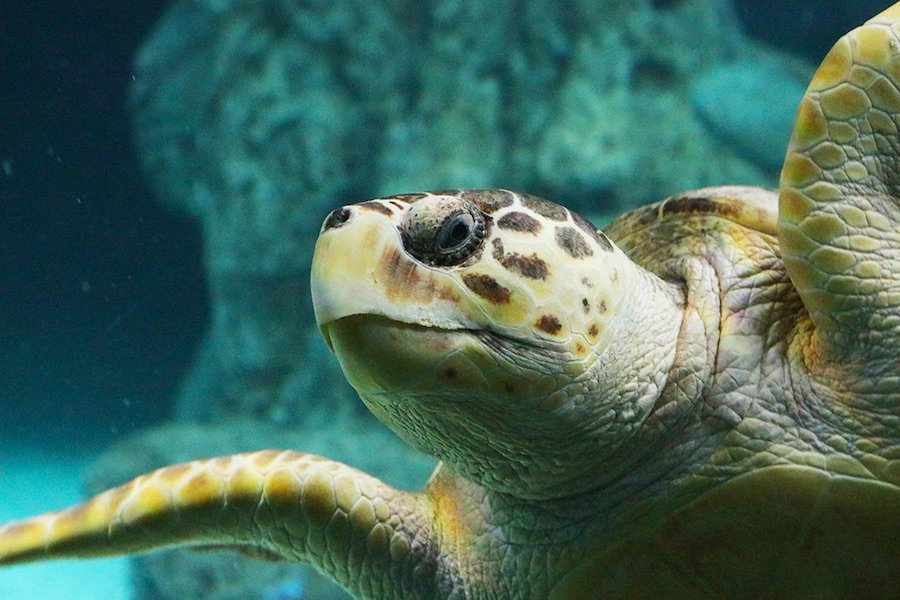 "So we are putting the onus on our guests, on the public, showing that they can actually do something and that it's not so daunting.
"I also think that our influence is in the marketplace. We are focused on the guests who come through our doors. But when organizations like the Florida Aquarium team up with like-minded corporations and push them to do the right thing, the marketplace should change as well.
"For instance, we have been working with TECO Energy, an American company here in Florida. While they are an energy company, they are really committed to solar power, and we are in the process of putting a new solar roof on. That's one of the expansions that we are doing."
Solar power at the Florida Aquarium
The aquarium instigated the initiative, estimated to cost $3 million, with the energy company around a year ago. The plan is to install solar panel canopies above certain habitats within the aquarium, a roof of solar panels on the pavilion outside above Tampa Bay, and an exhibit to teach visitors to the aquarium about solar energy and its applications.
The project will comprise in the region of 1,140 solar panels.
Germann says: "TECO also donated land to the Florida Aquarium a few years ago; we are now building a complete 22-acre conservation campus. This is where we are doing our coral breakthroughs and rescuing sea turtles. And we're just getting started out there."
In terms of influencing the marketplace, he adds:
"We're in the process right now of picking a beverage company: our contract is up. We have made it very clear that we do not want single-use plastic in our building. Big heavyweights like Coca Cola and Pepsi have their business objectives. But we have said, if you'd like to partner with us and change the world, you have to change your business.
"We focus on influence with our guests as an industry, as the Florida Aquarium. But it's also incumbent upon us to focus that same energy on other key influencers. Whether it's other corporations, whether it is city government, advocacy. We're bringing all of those together here at the Florida Aquarium. And I think we're making a difference."
Coral restoration projects
In August 2019, the aquarium had a major breakthrough with coral and coral restoration.
"When I got here, we were spread kind of thin with our commitment to saving coral," he says. "I said, let's do a little bit of a deeper dive. Let's put some money into something called Project Coral. We teamed up with Jamie Craggs from the Horniman Museum, and we had this major breakthrough."
An innovative coral reproductive research project led by the Horniman Aquarium with international partners, Project Coral works to spawn corals in a lab setting in order to investigate and address the impact of climate change on coral reef health and reproduction.
Project Coral is the Horniman Aquarium's initiative, building on the 2013 breakthrough when, in 2013, under the aegis of Jamie Craggs, the Horniman became the first institution in the world to induce coral spawning predictably in a lab aquarium setting.
Florida Aquarium, in partnering with the Horniman, takes the research protocols developed in the Horniman's lab in London and applies them in Florida Aquarium's coral conservation nursery. Endangered corals bred at The Florida Aquarium using Project Coral will be transplanted into the ocean to restore the Florida Reef off the state's southeastern coast.
"We had the major breakthrough with coral breeding. A few weeks later, I happened to be in New York City meeting with several of the big philanthropic groups. They were asking: 'So, can this stuff actually be saved?' I said: 'Absolutely! We just had a major breakthrough, in fact. And when you have a first of anything, that should breed hope.'"
A message of hope
"The feedback we got from them was interesting. They said: 'You are the first person to walk through here who didn't say, 'Give us money, because everything's crashing'. You said, 'Give us money because we believe we can turn the tide'.' And I believe that.
"The staff, the leadership staff as well as those folks who are leading our environmental services, all believe that. We believe we can change the world."
Germann sees the actions of young people around the world in the face of man-made climate change, epitomised by Greta Thunberg and her global following, as hugely positive.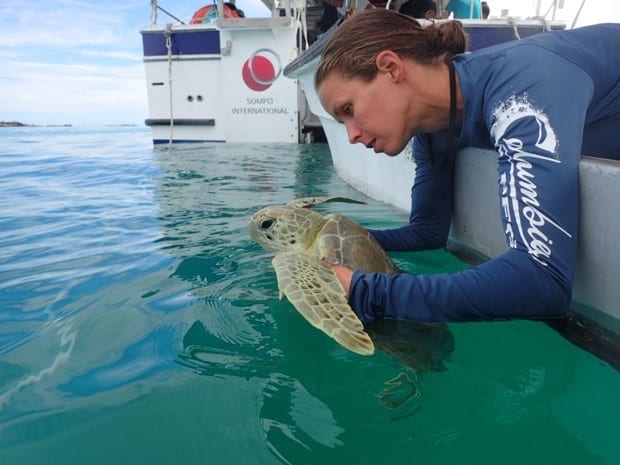 "I have a 10-year-old and a nine-year-old who are really in tune with the environment," he says. "They walk into restaurants and say' No straws, please. We're going to save a turtle today.' And what's interesting is that, typically, the wait staff will say, 'That's awesome. Great job.' They're in tune with it, though their manager says to give a straw with a drink. The tide is going to turn."
"The Gretas of the world are the tip of the spear. But it's also going to take your child and mine, and all the folks like them, constantly pushing, reminding us that it will change. There's a window right now where we have to jump through."
The role of the Florida Aquarium
"And that's the important role that the Florida Aquarium, and other zoos and aquariums around the globe, are going to play. We have morphed, especially in the last two and a half years since I've been here, into being a conservation-based aquarium. Not just an aquarium that does conservation.
"We are focused on conservation programs, education programs and- oh, by the way, we run an aquarium. That paradigm shift, like you see with what Jenny Gray has done with Zoos Victoria, is exactly what we need, and it really will turn the tide."
"I talk regularly with a lot of folks in the industry about what we can we all do collectively. I think the key is the global collective spirit. We are beginning to see more and more collaborations. They make us stronger as a community and mean we all play our parts."
Making changes
Germann has been at Florida Aquarium now for two-and-a-half years. Over that period, he has initiated a number of changes:
"We've invested more evenly in the entire experience. We've invested in exhibits to ensure both that they are world-class exhibits, and that they have a story to tell.
"For instance, when we got our second-largest exhibit back online that had been closed several years prior to me getting here, we named it Heart of the Sea. It talks about the conservation of sharks, sea turtles, and coral. There are three killer conservation programs that we are focused on."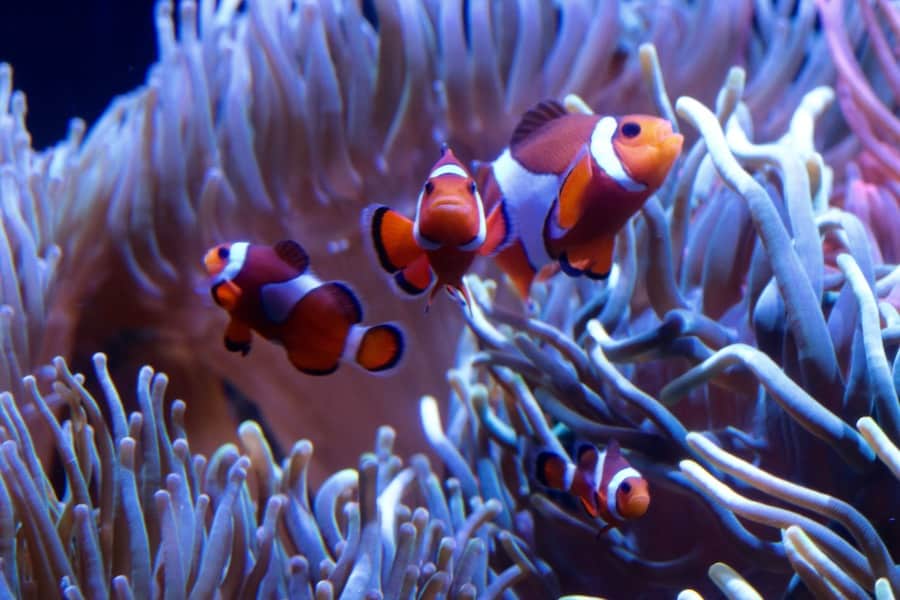 "We could have opened up with anything. But we said, 'No, we want to use a compelling exhibit that even the general public can dive in and get wet in. We also want to talk about our conservation messages and how people can make a difference."
It's about blending a direct message with an engaging exhibit, says Germann.
"We've invested in exhibitry that is driving traffic. Our attendance last year was our second-best outside of year one. As an aquarium, we have the ability to reach people as nobody else does. We care for these animals, and we have a compelling story. In addition to this, we then invested in programs like the conservation programs at our campus."
A connection to the water
It is partly Florida' Aquarium's location that makes it unusual, Germann says:
"Florida is surrounded by lots of water. People live here and they visit here because of the connection to the water, and the connection to nature. That means folks are a little more open, I think, to some of the messaging that we have. They can see for themselves the positive effects of what we're doing in our underwater neighbourhood; our underwater backyard."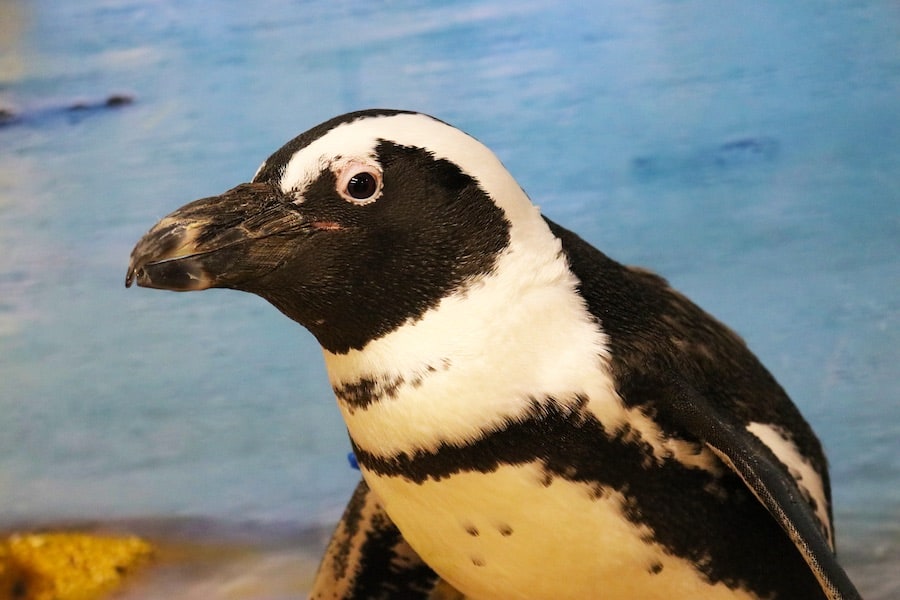 "When I think of Tampa Bay, it's not just the cities of Tampa and Clearwater and St Petersburg. It's the Bay as well."
The Florida Aquarium expansion project
The Florida Aquarium is celebrating its 25th anniversary with an expansion and enhancement. Germann says:
"We are proud of our past, but we are excited about our future. The one thing I have learned over my career is that we always have to be innovating, connecting, and ahead of the game.
"So, we are doing a couple of things for our 25th anniversary. For example, lots of fun programming to re-engage, and not only to remember our past but to get people excited about some of the things that we're doing for our community. It's about reconnecting with folks who may have come here 25 years ago, or last week.
"But one of the biggest investments is the $14 million that we are going to put into the aquarium over the next three years. We are enhancing exhibits and experiences that go along with what our mission is about.
"One program that we have just announced is the Washed Ashore ocean plastics exhibit. This will kick off our 25th anniversary with a way to talk about ocean plastic in a fun way. Another goal is that by the end of 2021 the conservation campus will be fully open to the public."
Conservation mission
"The conservation campus is a separate site, 20 minutes away from our downtown aquarium campus. We think it'll also be a game-changer.
"Folks will get a chance to go out there for free. To explore nature, take kayaks through mangroves and see the building where the coral spawning breakthrough happened. And the place where rescued sea turtles are rehabilitated before being returned to the ocean."
"We want folks to see the work that we're doing. Not just through webcams and press releases, but up close and personal as well. Later on, we will be upgrading our wetlands dome, which is huge, with mangroves, native animals and free-flight birds."
The upgrade represents a move towards connecting with people in an up-to-date way, says Germann:
"We need to reach the 21st century kind of conservationist or nature lover. To do this, we need to move away from the 1940s-style ranger-station feel and signage.
"So we're not changing the theme of this iconic wetlands dome that reflects what makes Florida unique. But we're giving it a 21st-century glamping feel, from new signage to new experiences. We think this is going to connect better with our guests. And we are even exploring the possibility of building an elevated catwalk. This will take guests up into the rafters where the birds fly.
"We are looking for all those elements that refresh, that create a better connection; an expansion of our footprint, more messaging and better animal care, all tied directly to our conservation programs. That is what the next 36 months and $14 million are going to look like: a whole series of things.
"The first year of our celebration will culminate next March with a community butterfly garden. This will  be outside and free to the public."
Butterflies at The Florida Aquarium
The butterfly garden will also be part of the Species Survival Plan (SSP) program.
"The Monarch butterfly and many other native butterflies are in danger it across the globe," he says. "Here, our goal is to educate people about planting in their yards: we will, eventually, release the butterflies. Our exhibitry not only educates folks about actions they can take, but it has a direct impact and conservation message."
"I'm excited about what we're doing and where we're going. One of our goals is to become the Florida Aquarium. We were blessed with that name 25 years ago, but what does that mean? This is the third-largest state in the United States; it is a state that is not only growing but has tourists from around the world.
"With everything we do, from our exhibits to our customer service to our animal care; our conservation, education, community, we just need to step up and become the Florida Aquarium. I want people to see us as that and I also want them to see that we are changing the world. Right here, in Tampa and the Tampa Bay region. I want people around the globe to recognize the good work we're doing.
"Vince Lombardi said: 'Perfection is not attainable, but if we chase perfection we can catch excellence.' In the same way, we're going to strive to be the Florida Aquarium in everything that we do."
All images kind courtesy of the Florida Aquarium.