Central Pattana has launched Aquaria Phuket, Thailand's largest aquarium. As part of the attraction, Andasi is the world's largest underwater restaurant and Asia's first underwater bar.
The retailtainment and eatertainment attraction is located at the Central Phuket shopping mall. Aquaria Phuket boasts more than 51,000 aquatic animals from more than 300 species.
Aquaria Phuket is comprised of several zones, including Mystic Forest, River Giants, River Caves, Coastal Haven, Station Aquarius, and Trick Eye Museum.
Mystic Forest features creatures from Thai folklore, while River Giants is the world's largest freshwater planted tank, with Arapaima, Mekong ray, and Mekong giant catfish.
Thailand's new aquarium has 51,000+ aquatic animals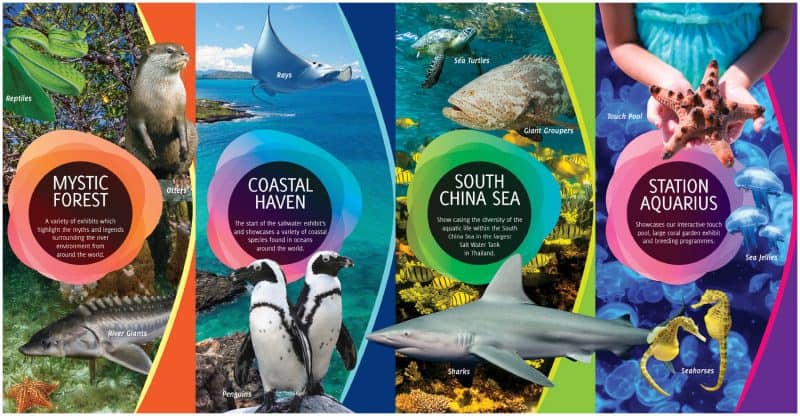 River Caves and Coastal Haven feature otters and penguins, respectively. Station Aquarius boasts interactive and educational encounters with its inhabitants.
Meanwhile, Trick Eye Museum includes the world's first augmented reality (AR) art museum, with the latest AR technology producing art and panoramas.
Dr Nattakit Tangpoonsinthana, Executive VP of Marketing at Central Pattana, said Aquaria Phuket and Andasi are "the final jigsaw pieces that complete Central Phuket's world-class attractions".
"We are confident that Aquaria Phuket will soon become a must-visit aquarium for tourists," Tangpoonsinthana added.
Retailtainment and eatertainment at Aquaria Phuket
"This latest world-class attraction will elevate Phuket to be a true 'global beach lifestyle destination' in addition to help push forward economic growth and the tourism industry of Phuket and Thailand."
Dato' Simon Foong, Managing Director of Aquawalk Group, said: "Aquawalk Group is an edutainment company that has been well-recognised and well-known for a long time.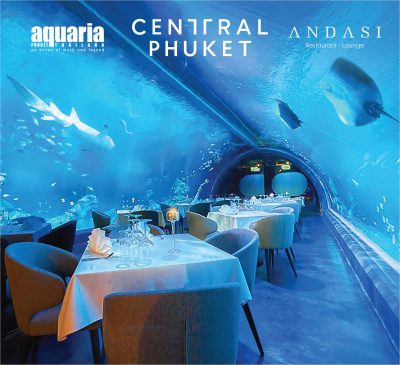 "We are proud to be a part of this edutainment attraction that will offer knowledge along with entertainment in over 10,000 square metres within Central Phuket Floresta."
He described it as a "world-class attraction to bring in tourists from around the world".
"We sincerely believe that we can help to contribute in promoting Phuket as a tourism destination of choice in Asia and help to attract tourists to downtown Phuket," he added.
In more aquarium news, ReefLIVE Ltd has announced plans for a £10m aquarium in Belfast's Titanic Quarter, and Phillip Island has opened a new Penguin Parade visitor centre.
Images: Central Pattana