The UK's most popular zoo has teamed up with the world's number one university to address challenges related to the conservation of endangered species.
Chester Zoo and the University of Oxford's famous Wildlife Conservation Research Unit (WildCRU) will together develop research to address the global decline of biodiversity. It is the British zoo's largest formal partnership with a academic institution in its 85 year history.
Over the next seven years, up to 10 doctoral and postdoctoral researchers will be placed into Chester Zoo's conservation projects around the world. It is hoped that this collaboration will provide new research to assist conservationists. Challenges to be addressed include human-wildlife conflict, livelihoods and sustainable development, and monitoring of endangered species populations in the wild.
The initial team of scientists will study the effects of conflict mitigation on tigers in the Terai of Nepal, in addition to understanding the behaviour of crop-raiding Asian elephants in northeast India and investigating the varied interactions between bears and people in Latin America.
"The aim of both Chester Zoo and WildCRU is to deliver top-quality conservation research projects that are directly relevant to urgent global conservation goals," says Dr Alexandra Zimmermann, the zoo's head of conservation science. "This exciting new collaboration allows us to do this in a way that will maximise the impact of our joint efforts."
Chester Zoo attracts almost 1.9 million visitors per year, making it one of the UK's busiest attractions. Located in the north west of England, the zoo leads and supports conservation projects around the world. Meanwhile, the University of Oxford's Wildlife Conservation Research Unit (WildCRU) is a internationally renowned leader in applied conservation research.
More information about the partnership can be found here.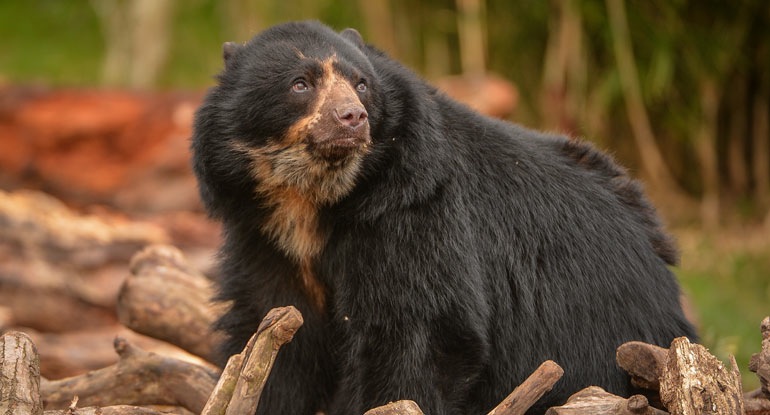 The interaction between threatened Andean bears and local communities in Latin America will be the subject of one of the topics of research conducted by Chester Zoo and WildCRU as the new collaboration.
Images: Chester Zoo