The Eden Project and Alcoa have announced plans for an AU$150 million (£81.5 million) eco-tourism attraction within Alcoa's former coalmine in Anglesea, Victoria, Australia.
The joint venture aims to turn the coalmine into a destination for immersive education and experiences celebrating the local ecology and telling a story of sustainability.
Alcoa and Eden have started community consultation to seek feedback on the concept, set within the landscape of the Anglesea Heath.
Eden's concept amplifies the region's environmental and cultural attributes, including the Great Ocean Road and the Great Otway National Park.
David Harland, Chief Executive of Eden Project International, said the concept "could bring environmental, social and economic regeneration to Anglesea and the wider region, while re-imagining what's possible within Australian mine rehabilitation sites".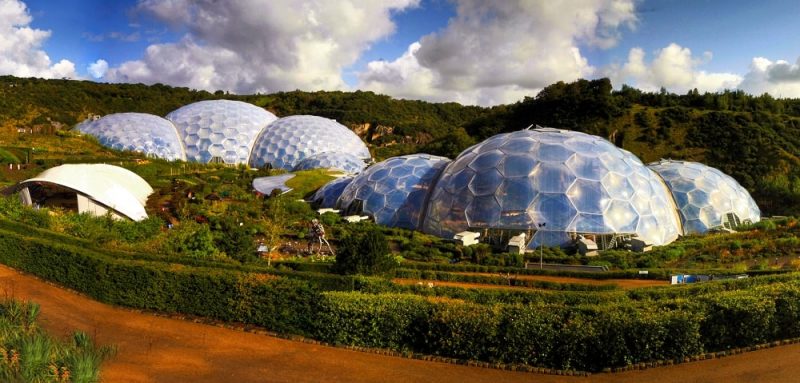 "We've envisioned a place of extraordinary experiences, fusing science and wonder to immerse visitors in the extreme elements – fire, air, earth and water – which have shaped the surf coast region and its inhabitants for millennia, creating a must-see prelude for a journey on the Great Ocean Road," he added.
"This concept will be a global exemplar of sustainability and environmental excellence."
According to initial projections, the eco-tourism attraction could create 300 full-time jobs and attract thousands of visitors to Anglesea.
The proposal is in its early consultation stages. After the rezoning and planning approvals process, the project would take 18-24 months to construct.
An Eden Project in Anglesea
David added: "Our experience in Cornwall shows us it's possible to take a former mining landscape and create a place that celebrates our natural world and educates and entertains people from all walks of life, while providing a year-round positive impact for the community.
"It's our goal to speak with as many people as we can over the coming weeks to energise and inspire them to help us develop the ideas for what could be their Eden Project in Anglesea."
John Osborne, director of asset planning and management at Alcoa, said the proposal was "an opportunity to showcase the site's unique natural values while making a significant and lasting contribution to the region for generations to come".
"We look forward to receiving input from the Anglesea community and key stakeholders on this concept for the freehold mine site."
In a tweet, Eden also teased plans for a "new regenerative botanic garden in a landscape that has been logged for teak and mined for zinc".
.@rachywarmington, our Science Manager, is at the International Conference on Biodiversity in Thailand today #InternationalBiodiversityDay sharing plans for a new regenerative botanic garden in a landscape that has been logged for teak and mined for zinc. pic.twitter.com/UatBMOzuDG

— Eden Project (@edenproject) May 22, 2019
Blooloop recently spoke to David Harland about Eden Project International's expansion plans overseas.
Images: Eden Project