They have been responsible for record crowds at popular museums. However, they are not the only way that museums can stay relevant and reach new audiences.
In the battle of the blockbuster exhibitions, the top shows did help to boost visitor figures in 2018. For example, the Metropolitan Museum of Art in New York had the number one most visited exhibition that year. A record-breaking 1,659,647 people saw Heavenly Bodies: Fashion and the Catholic Imagination. This made it the museum's biggest show since Treasures of Tutankhamen in 1978. It's no coincidence that the museum's attendance figures for 2018 rose to 7.36 million, up from 7 million in 2017.
Another success story was London's Victoria & Albert Museum. It reported a 5% increase in visitors in 2018. This was the same year it held three successful blockbuster exhibitions. These were its shows on Winnie-the-Pooh, videogames and Frida Kahlo.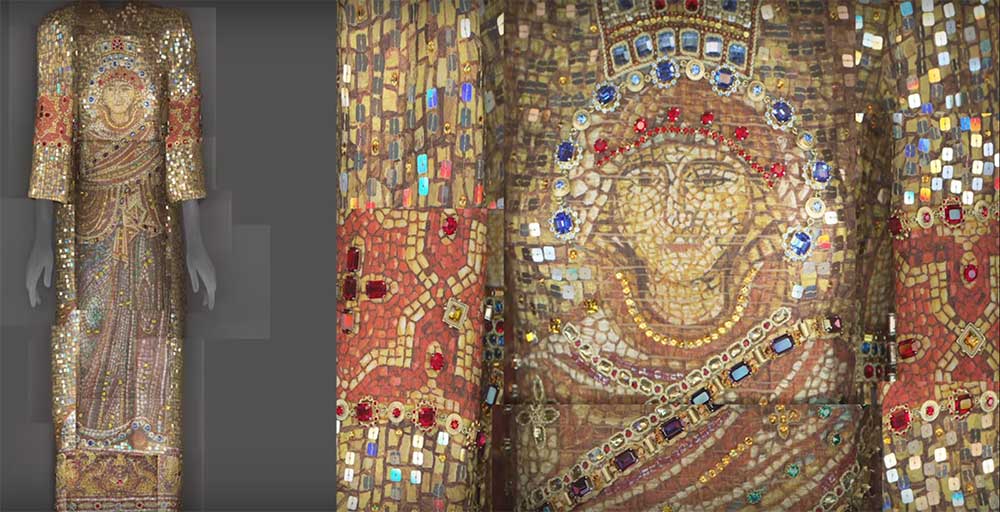 What makes a successful exhibition?
Well-known artists have, historically, been a good exhibition topic to attract audiences. One of The Met's biggest shows of all time was the 1963 exhibition on Leonardo da Vinci's Mona Lisa. It was seen by over one million people. Another big name show, Picasso in the Metropolitan Museum of Art, drew a crowd of over 700,000.
Similarly, when the Tate Modern in London held an exhibition on the much-loved artist Matisse, it was a big success. The show became the museum's most successful show to date. Nicholas Serota, the Tate's Director at the time, said: "We are delighted that so many people came to see Henri Matisse: The Cut-Outs at Tate Modern. It is a testament to the power and accessibility of Matisse's work that the exhibition has captured imaginations of visitors of all ages throughout the spring and summer this year."
Fashion and pop-culture are crowd pleasers
But blockbuster exhibitions aren't only about big names in the art world anymore. A big trend in recent years has been for shows about pop culture icons. For example, musicians and fashion designers.
The V&A exhibition, David Bowie is, focused on the life, art music and films of the beloved English singer-songwriter. Bowie is a household name and over two million people viewed the exhibition. It began at the V&A in 2016 and went on to tour around the world.
Martin Roth was Director of the V&A at the time. He said "David Bowie is a true icon, more relevant to popular culture now than ever. His radical innovations across music, theatre, fashion and style still resound today in design and visual culture and he continues to inspire artists and designers throughout the world.
An exhibition of work by the late fashion designer Lee Alexander McQueen also drew a record number of visitors. It also received praise from critics. Savage Beauty was on display at the Metropolitan Museum of Art in New York, and later at the V&A in London. It drew over 1 million visitors.
Familiar faces
One of the most well-known faces in America is the subject of an exhibition at the National Museum of African American History and Culture. Watching Oprah charts the story of Oprah Winfrey's life and her journey to success. It uses her popular TV show as a way of exploring contemporary American history and culture. The exhibition has been a hit with both museum visitors and reviewers so far and runs until June 2019.
"This exhibition examines the power of television," said Lonnie G. Bunch III, the museum's founding director. "Just as Oprah Winfrey watched TV coverage of the civil rights movement and was shaped by the era in which she was born and raised, she has gone on to have a profound effect on how Americans view themselves and each other in the tumultuous decades that followed. She has a place in the museum with a long line of women who did extraordinary things in their time"
Blockbuster exhibitions are evolving
The modern museum experience is evolving. Institutions are embracing technology and exploring new ways to display their collections. The traditional experience of viewing objects behind glass is giving way to more dynamic displays. This is also true of blockbuster exhibitions. They are becoming more immersive and interactive.
For example, visitors to David Bowie is enjoyed immersive 3D sound simulations and proximity triggered audio.
One highlight of the Tate Modern Modigliani retrospective was a virtual reality experience. Visitors were able to don VR headsets and take a virtual tour of the artist's final studio in Paris. Using the actual studio space as a template, the creators recreated how it would have looked during his final months. The recreation was rich in detail. It included objects such as cans of sardines, a cigarette packet, and windows opened to let in the light just so.
Crowd pleasers
Interactive or immersive installations are a huge trend. Audiences respond well to a show that is not just a passive experience. And if they can Instagram it, well, all the better. Some museums are leaning into this fashion for shows that create a social media buzz.
Yayoi Kusama: Infinity Mirrors is one such show. It was the biggest blockbuster in the history of the Hirshhorn Museum in Washington DC. Almost 160,000 people viewed the immersive show. The artist used mirrors to create vivid repetitions of her works. The crowd-pleasing exhibition included multimedia installations and peep-show style exhibits.
"As Yayoi Kusama's work is realized in different spaces, each venue will offer a unique sensory journey through Kusama's world," said Hirshhorn Associate Curator Mika Yoshitake, who organized the exhibition. "When visitors explore the exhibition, they will inevitably become part of the works themselves, challenging their preconceived notions of autonomy, time and space."
Spreading the word
Similarly, Do Ho Suh's Almost Home was a success at The Smithsonian American Art Museum. In fact, it was the third most popular exhibition in the world in 2018. The artist's lush fabric sculptures formed an immersive experience. The blockbuster exhibition was a hit with the Instagram brigade. This helped to spread the word over social media.
It also won over critics, with its transformation of the museum's galleries. The artist recreated several of his former homes from around the world, to scale. The show explored the themes of home and memory, as well as migration and displacement.
Making an event of it
Increasingly, blockbuster exhibitions are marketed as events, with attention-grabbing launches and sell-out tickets. For example, one of the biggest dates in New York's calendar is the Met's Costume Institute Gala. The event, also known as the Met Ball, marks the opening for the museum's annual fashion exhibition. Each year a handpicked panel of celebrity artists and designers co-curate the event under the stewardship of legendary Vogue editor Anna Wintour.
The celebrity-studded event catches the attention of the press around the world. Column inches are dedicated to who attended and who wore what. It also generates publicity for the museum's latest blockbuster exhibition. 2018's show was Heavenly Bodies: Fashion and the Catholic Imaginations – the most visited exhibition in the world that year.
#WeWantQuant
London's V&A also knows how to create a buzz ahead of an exhibition. To launch its Mary Quant exhibition, the museum threw a swinging '60s party in the streets of London. Models who worked with Quant during the '60s and '70s took part, as well as contemporary models. They were all dressed in original garments by the designer. A double-decker bus with the slogan #WeWantQuant took them through Chelsea and the King's Road. The exhibition is running until February 2020.
Heather Tilbury is the Former Director of Mary Quant Limited with responsibility for PR and Marketing. She said "The moment the V&A's launch event was suggested to the '60s and '70's models with whom we are still in touch, their excitement and enthusiasm was contagious. Their exhilaration demonstrates their understanding of Mary's enduring inventiveness as well as sharing fond memories of that wonderful, stimulating era when all the fashion shows and presentations were such enormous fun, and rather crazy!
Long-term exhibitions
Blockbuster exhibitions can continue to draw crowds and generate income after their initial run. For example, David Bowie is went on to run in several countries. It also spawned a whole range of merchandise available to buy. Even now the physical exhibition is over, it has been immortalised in digital form. The new David Bowie is Augmented Reality mobile app is now available. It features hundreds of costumes, videos, handwritten lyrics and original works of art from the show
Travelling exhibitions can also help museums to build their brand and expand to new audiences.
What is the downside to blockbuster exhibitions?
The risk with these big shows is that they have the potential to obscure other work that the museum is doing. If people see museums only as a place where blockbuster exhibitions take place, are they aware of everything else the museum has to offer? If all the publicity for a museum is on one upcoming show, and a person doesn't connect with that particular subject, they aren't very likely to visit.
Blockbuster exhibitions aren't always a guarantee of success either. There is always the potential that, after considerable expense, they aren't as popular as they should have been on paper.
For example, New York's Museum of Modern Art hosted an exhibition on the Icelandic musician Björk in 2015. Created in collaboration with the artist herself, it should have been a winner. At least, according to the trend for pop-culture exhibitions. Yet it was almost universally panned by critics.
Other ways to get people through the door
Blockbuster exhibitions are not the only way to get more people through the door. Not to mention that they often are not an option for smaller museums with smaller budgets. There are several museums who have managed to buck the trend for falling attendance figures. And they have done so without showy exhibitions and big names.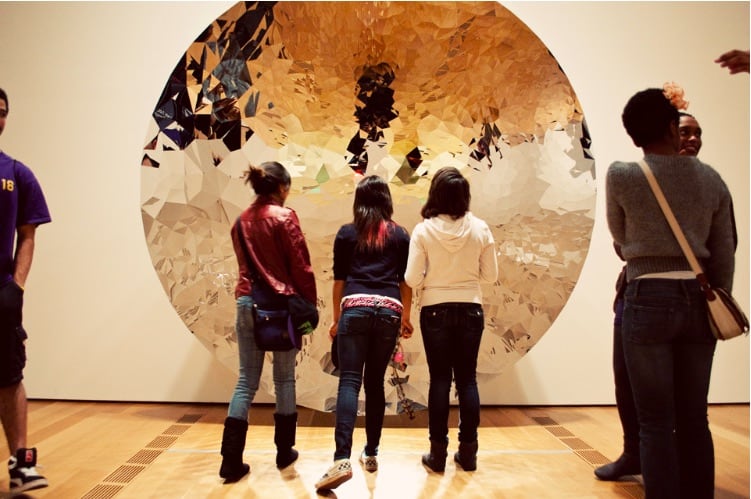 The High Museum in Atlanta has instead focused on trying to make a connection with its audience. Out went high-profile collaborations with the Louvre, and in came a new slogan – "Here for you". The museum cut the price of attendance. It worked to create exhibitions and events that would appeal to the local community, including more shows by artists of colour. Since changing tack, the museum has tripled its non-white audience.
One French Museum has been working to reach a younger audience in a bid to stay connected. The Musée National des Arts Asiatiques–Guimet reinvented its social media presence, as well as launching a series of DJ sessions in its courtyard. For these events, the museum worked with musicians who had been inspired by its musical archive. Consequently, the number of visitors aged between 18 and 26 grew by 40% in 2017, compared with 2016.
Community-focused programmes
The Royal Albert Memorial Museum in Exeter, UK, is another example of a museum which has diversified to attract a wider audience. It runs a huge amount of community projects, from sessions aimed at people who have recently moved to the area to groups for dementia sufferers.
Similarly, the Santa Cruz Museum of Art and History raised its visitor numbers from 17,000 in 2011 to 148,000 in 2018. It implemented a new business plan that focuses not on exhibitions, but on local people and community events.
Blockbuster exhibitions should offer something new and interesting
Blockbuster exhibitions can be a useful tool for museums looking to increase their visitor numbers and connect with new audiences. However, they need to be well-thought out and with a target audience in mind.
The best way for museums to stay relevant is to offer something new and interesting – something which makes a genuine connection with its audience. And really, this could be anything from a blockbuster exhibition that captures their imagination to a local community event.
Top image: Mary Quant Exhibition 2019, courtesy of the Victoria & Albert Museum