Giant Screen Films (GSF), in partnership with Tandem Stills + Motion, has premiered a spectacular new large format film, HiddenPacific, at the 2018 Giant Screen Cinema Association (GSCA) Conference in Chattanooga.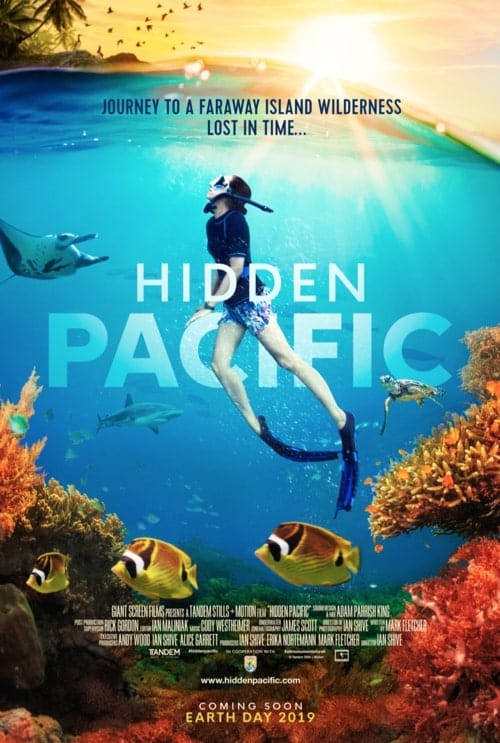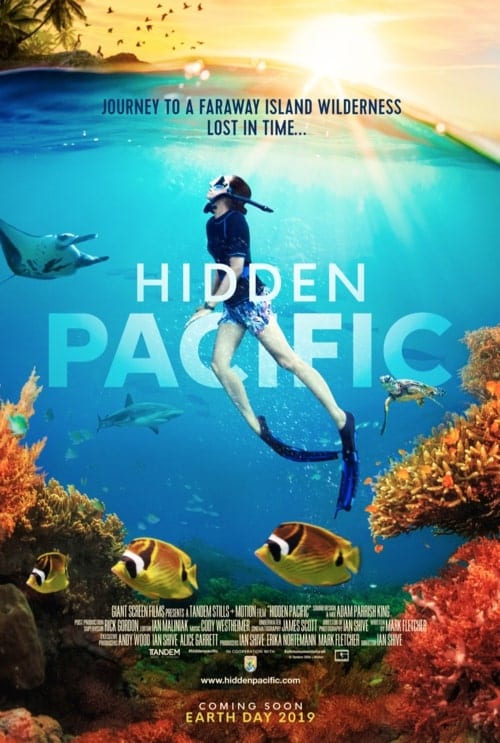 Hidden Pacific is slated to launch globally in museums, zoos, aquariums and in giant screen, and IMAX® cinemas in April 2019, to coincide with Earth Day weekend.
Hidden Pacific transports viewers to remote atolls in the Pacific. Capturing the beauty of the ocean and these protected islets, the film explores the efforts being made to restore their ecosystems, and the diversity of life, both on land and on the reefs.
Produced in association with the U.S. Fish & Wildlife Service and affiliated partners, the filmmakers were given unprecedented access to the bio-secure islands and marine national monuments.
"Our market tests confirm the audience enthusiasm for this topic and the timeliness of the messaging. Among general public audiences, the film scored in the top three out of hundreds of projects our company has surveyed over the years," explained Don Kempf, President of Giant Screen Films.
"Hidden Pacific merges nearly every quintessential giant screen ingredient – captivating human, science, and environmental stories, vibrant coral reefs teeming with sharks, military history, sweeping aerials, rare animals, and postcard visuals of a remote tropical paradise."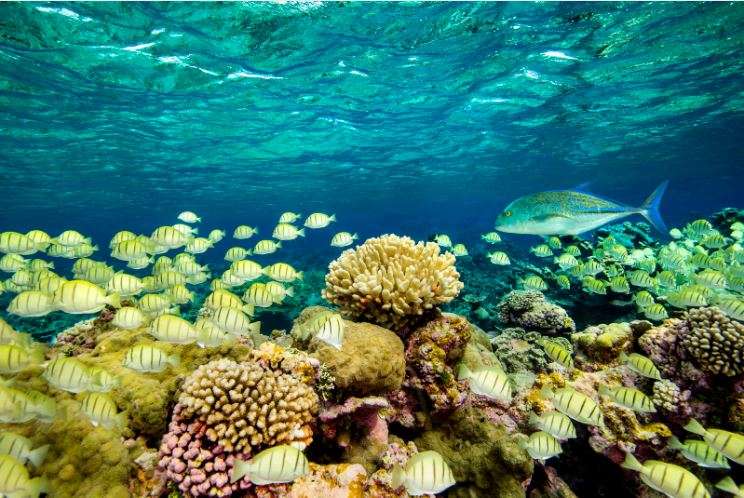 Jurassic Flight flying experience for Birdly VR
Other highlights at the GSCA Conference included the premiere of Cuba, in association with Golden Gate 3D and BBC Earth, and VR flying experience Jurassic Flight, created by D3D Cinema in partnership with SOMNIACS. Cuba is set for global release in 2019. Jurassic Flight is available now.
Jurassic Flight has been developed for the Birdly VR platform. Unlike most flight simulators, Birdly dispenses with joysticks and buttons. Instead, users control the experience using their arms and hands. Created by D3D Cinema in partnership with SOMNIACS, Jurassic Flight transforms the viewer into a pterosaur. They soar, dive and swoop over a world inhabited by towering dinosaurs such as the Stegosaurus, Allosaurus and Brontosaurus.
From the natural world to military hardware, this year saw the first anniversary of Aircraft Carrier: Guardians of the Sea, created by Giant Screen Films and K2 Communications.
Since its premiere in Washington D.C. last summer, Aircraft Carrier has wowed audiences in both science centres and military museums, generating over $5 million in box office sales in its first year.