The Great Plains Zoo is planning to expand its Africa area with a lion exhibit featuring a pride of up to 10 lions.
The expansion of Great Plains Zoo will include additional habitats for leopards, meerkats and African kopje. A holding and breeding centre for "big cats" will be added alongside a lion training demonstration area. The Maasai Market Café, which will provide climate-controlled views of the lion exhibit, will also see its seating capacity increased.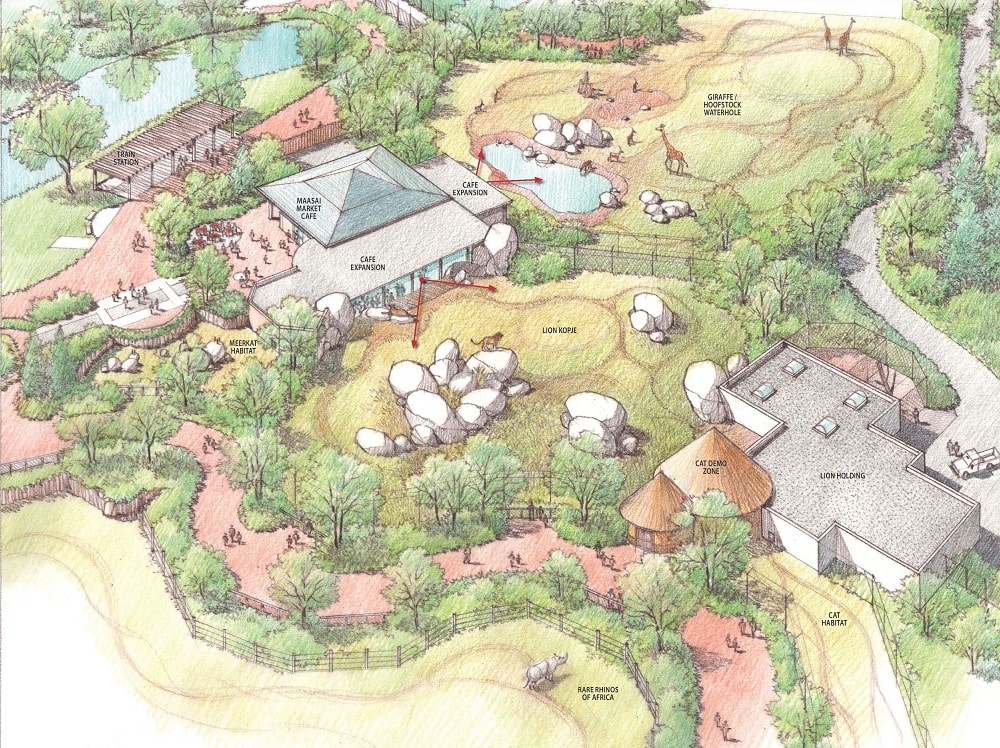 "The addition of the lion habitat will help meet the continued demand for new visitor experiences," said Elizabeth Whealy, president and CEO of the Great Plains Zoo.
"The lion exhibit also creates the opportunity for the zoo to widen the scope of our conservation work, we will participate in critical conservation efforts for this vulnerable species that could be extinct in the wild by 2040."
Located in Sioux Falls, South Dakota, the expansion to the Great Plains Zoo is part of its plan to grow its attendance of more than 300,000 visitors a year. The zoo has launched a $5m capital campaign to raise the money needed for the construction of the lion exhibit.
The zoo has made a number of enhancements that were outlined in its 2007 master plan. Some of the highlights include the Asian cat exhibit that opened in 2008, Rare Rhinos of Africa which opened in 2010 and the renovated brown bear exhibit that will open in June 2018.