Greater Cleveland Aquarium is undergoing a $250,000 project of sweeping renovations to 75% of its public spaces.
The 2018 updates to Greater Cleveland Aquarium have already commenced, with the Ohio Lakes and Rivers and Asia and Indonesia areas already complete.
The aquarium has added the scent of pine to the Ohio Lakes and Rivers section to compliment the sounds of native birds and water as part of the illusion that visitors are walking through a forest. In the Asia exhibit, the walls and types of plants have been updated and a green tree python is now on display, one of 12 new species to be added as part of the upgrades.
The Amazon and Africa exhibit will be updated to focus more on the Amazon, with it being relabelled as the 'Rainforest' exhibit.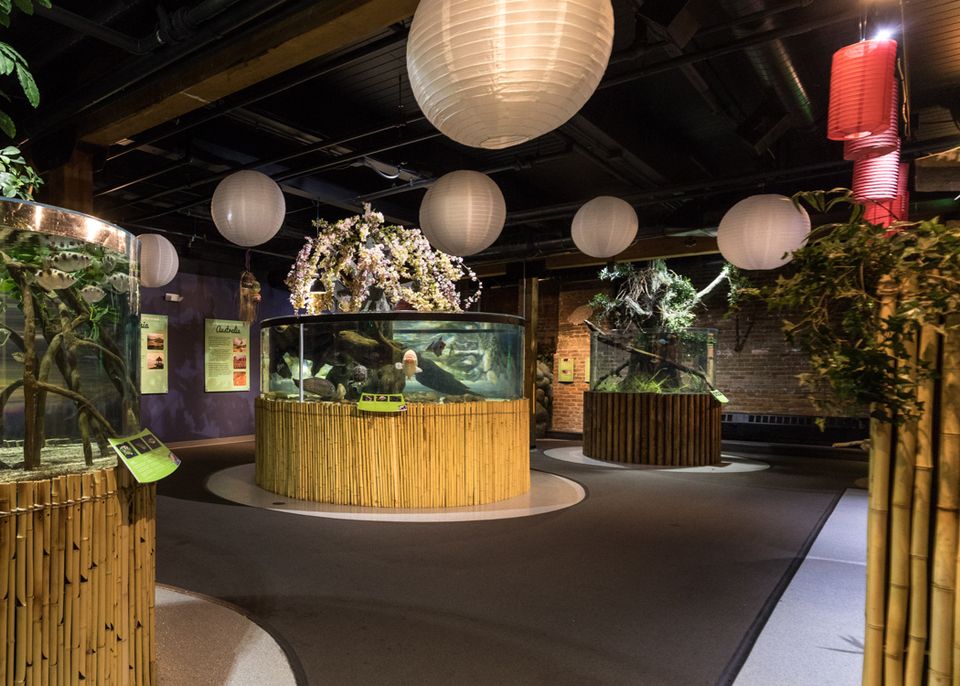 The Coastal Room, which features tanks where visitors can touch stingrays, starfish and cleaning shrimp, will be revamped to look like a boardwalk with bright colours. The tanks lining the walls will be styled to look like shop windows.
The children's exploration space will also be overhauled. Missions for the children to complete will be added and they will be able to pretend to be scuba divers, aquarium managers and more.
The renovations will also add conservation facts throughout the exhibits to provide a continuous message throughout the aquarium.
Images: c. Greater Cleveland Aquarium.
https://www.cleveland.com/expo/erry-2018/04/c5ad44dcc96411/greater_cleveland_aquarium_to.html