Leading creator of waterslides and water-based attractions, Polin Waterparks, is set to debut its Funtastic Aquarium concept in Iran next March.
The attraction is currently under construction in the country's innovative Anzali Free Zone which has been created to boost economic development.
Businesses benefit from tax exemptions for 20 years, as well as customs-duties and value-added tax exemptions. This has led to the construction of 14 hotels, motels and residential complexes.
According to Bilge Pakis, Polin Waterparks' Design Manager, the Anzali Aquarium is one of the most unique projects the company has ever undertaken:
"It's particularly special for us being as it is the very first under our new Funtastic Aquariums brand," he says. "We anticipate it will attract a lot of interest."
Funtastic Aquariums – a full entertainment offering
Although the name implies that the Funtastic Aquariums brand is focused solely on showcasing aquatic species, in fact it includes a full offering of entertainment options including family entertainment centress (FECs), game centres and shopping.
According to Polin, the concept also aims to take the food and beverage experience to the next level. Its offering will be led by chefs who have worked at Michelin star restaurants.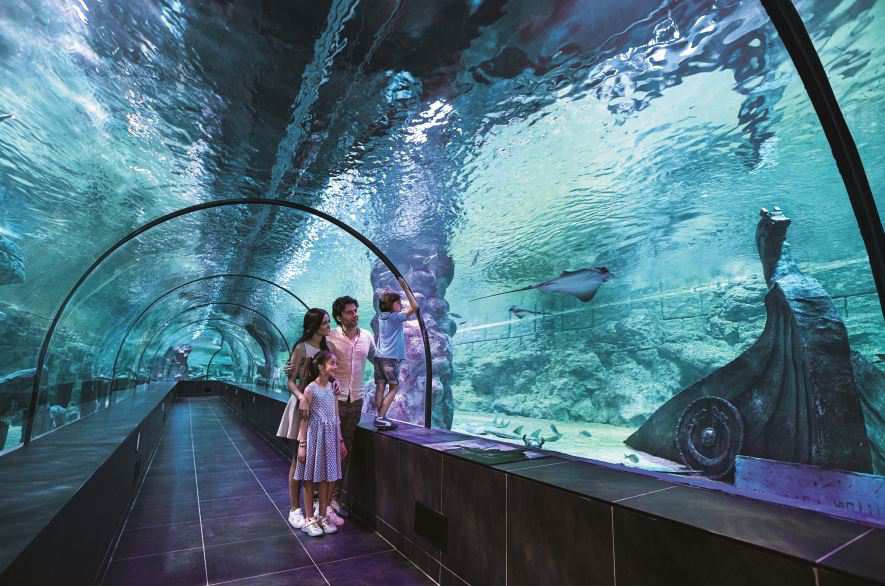 The three-storey Anzali Aquarium will feature Iran's longest aquarium tunnel at 40 metres. It is being built at a cost of USD 22 million and occupies 12,000 square metres. Alongside the aquarium complex, there will an FEC and arcade, as well as food outlets.
"Polin is handling all aspects, from the design and installation to the operation," explains Cüneyt Alpgüven, a Polin Aquariums partner. "That kind of oversight allows Polin to consider how to best integrate each aspect of the facility with all others to ensure visitors enjoy themselves in every regard."
"After all, we're not simply building an aquarium – which is complicated enough on its own. We're also creating a full attraction and entertainment centre," adds Alpgüven.
Visit the Polin Aquariums station at the Polin Waterparks booth 1378 at this week's IAAPA Attractions Expo.
Image of Anzali Aquarium courtesy Ocean Aquarium. All other images courtesy Polin.