Ripley's Aquarium in Myrtle Beach wants to expand to add a new penguin exhibit and has presented its plans to the Myrtle Beach Community Appearance Board.
The designs show a 520sqm addition to the upper level of the existing Ripley's Aquarium, where the penguin exhibit would be housed.
The neon colour palette of the exterior will remain the same and the existing landscaping will be relocated. A stainless-steel water feature will also be added at the front. Construction company Tungsten Corporation has been contracted by Ripley's to handle the extension.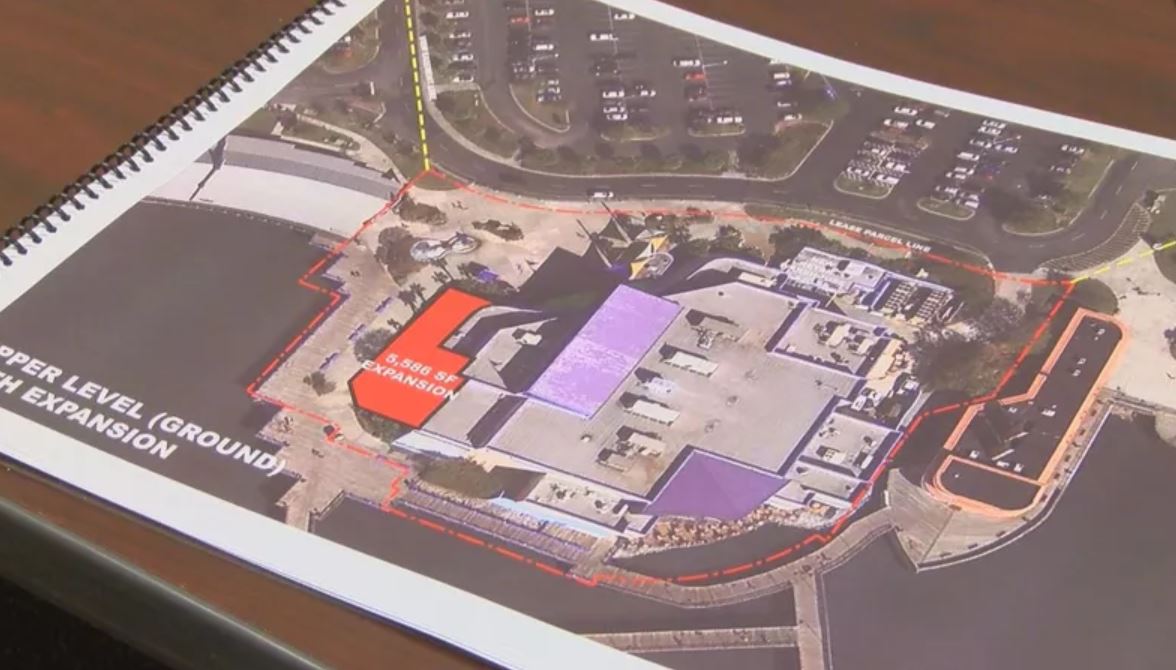 Larry Bragg, chairman of the Community Appearance Board, was impressed with the plans and believes that the exhibit will make a welcome addition to the Broadway at the Beach entertainment complex.
"You can actually go window to window and follow them as they are swimming under the water, and then they do some low eyesight boxes where you can actually put your head up and you are eye-to-eye with them," Bragg told WMBF News. "So there are so many wonderful things you can do with this exhibit."
The news of the expansion comes just a week after Ripley's opened its latest exhibit on Pearl Harbour. The board reviewed the conceptual plans and are expected to vote on the issue in early April.
Images: c. Tungsten Corporation.
http://www.wmbfnews.com/story/37628439/ripleys-aquarium-talks-penguin-exhibit-with-community-appearance-board