The Seattle City Council has unanimously approved a $34m contribution to the new Ocean Pavilion expansion at the Seattle Aquarium. The attraction will feature a 325,000-gallon tank with sharks, stingrays and fish.
The news comes via The Seattle Times, as Seattle Aquarium operator Aquarium Society is planning to build a $113 million Ocean Pavilion. It will be located between Pike Place Market and Piers 59 and 60.
The Ocean Pavilion will include immersive living exhibits, transportive ecological experiences, theatrical spaces, hands-on-exploration, and views of the landscape and urban waterfront.
The new structure, which could open as soon as 2023, would feature a 325,000-gallon tank with sharks, stingrays and fish from the South Pacific's Coral Triangle.
Seattle Aquarium building $113m Ocean Pavilion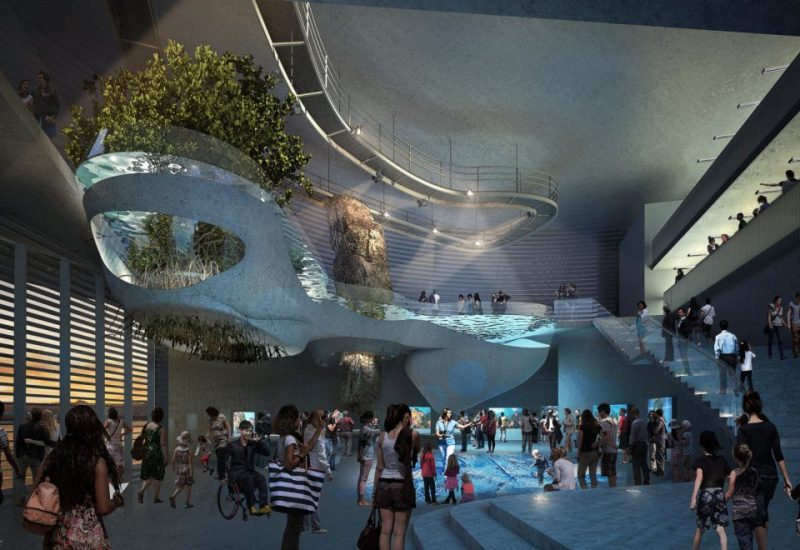 Ocean Pavilion will also boast smaller 'jewel' tanks and dynamic exhibits using new technologies (via LMN Architects). Exhibits include 'The Hub', 'The Archipelago', 'Meet The Ocean', and 'The Web'.
An iconic oculus called the 'Sharkulus' will offers views of the main shark and ray exhibit from the plaza level and rooftop terrace.
The tank will be like an ecosystem, with rays resting on the bottom, sharks swimming near the surface, and fish flapping around in between. It will also be wider at the top, providing more room for the sharks.
Seattle City Council's approval will authorise funding and construction agreements between Seattle and the Aquarium Society.
New attraction could open as soon as 2023
The latter has promised to raise $60 million in private donations and $19 million in other public funds for the 50,000-square-foot attraction.
"It's one big ocean. What happens on the other side of the planet is just as important as what happens here," said spokesperson Tim Kuniholm (via The Seattle Times).
"We have orcas in peril here. There are animals like sharks that are also in peril over there."
Elsewhere, St. Louis Aquarium at Union Station has set its opening date for Christmas Day (December 25, 2019). Tickets are now on sale for the attraction.
Images: LMN Architects