The Middle East's biggest aquarium, set to open in Autumn 2018, is in development just outside of Muscat, Oman. Adrian Tolliday's company TGI represents the project's developers, Al Tamani Entertainment. In his second post he looks at how the country's heritage and culture provide a rich source for storytelling.
By Adrian Tolliday, CEO, Tolliday Group International (TGI).
Once upon a time".
These words are usually a precursor to a really good story. Everyone enjoys a good story and I have spent many a night reading to my children before bed.
So what has this got to do with designing an aquarium? I guess that depends on what you want to achieve and how you want to engage with your guests. I personally believe that the first thing to do in any attraction development is to create an interesting and exciting story.
How many aquariums have we built or visited that use the water cycle as the basis to deliver its exhibits and journey? Rain drops fall and create the river, the river turns to Estuary, then to shoreline out to the open ocean. This information definitely has its place, as this is a major part of the aquatic cycle of life, but I prefer not to use it as the underlying theme to create my guest experience.
Creating the storyline takes some time and a lot of research. It is well worth investing time and effort into this process, as it can determine how many, as well as the type of exhibits and animals you will have, and during your research you may just uncover a jewel that can really make a difference to a story and design.
The Middle East's biggest aquarium
In 2012, I first met HE Mahmoud Al Jarwani, Chairman of the Al Jarwani Group. They were planning to build a new shopping mall in Muscat, Oman, and it would include the biggest Aquarium in the region. He said to me, "Adrian, I want to create an aquarium that has a deep and rich cultural theme, one that Oman people will cherish as their own, one that will stand up against any aquarium in the world and one that has Education and Conservation at its heart. "
With this in mind we set about how to achieve this request.
What makes Muscat and Oman Unique?
Oman is a country that has 3000km of coastline, with seas that are full of marine life,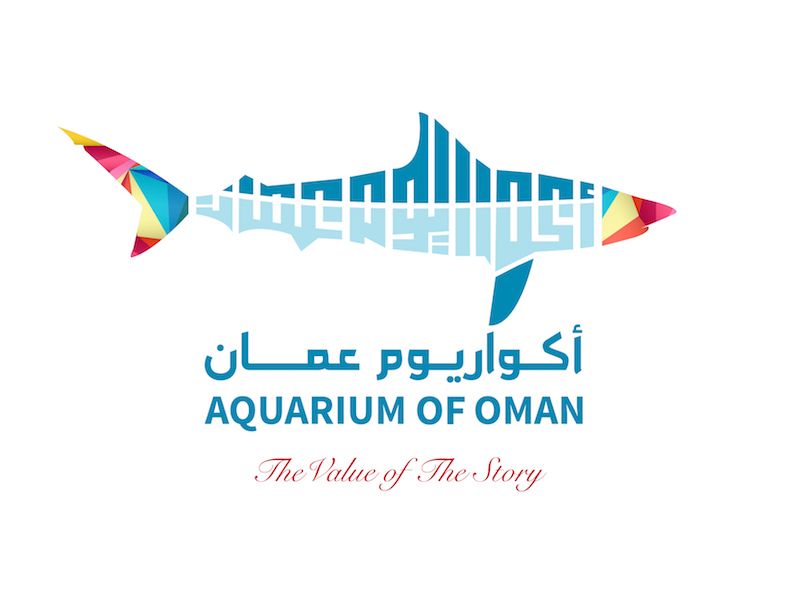 Corals, fish, sharks and particularly Turtles. You also get an abundance of Whale Sharks, Humpback Whale and many other Marine mammels passing through.
On the land side you get mountains peaking at over 3000m, and to the West lies the empty quarter ' a vast and arid desert.
There were many cultural aspects we related to as we developed the Oman Aquarium storyline. When you study the history of this country you find that much of the population lives and lived off of the sea. There is huge fishing industry to consider, which even now supports a large part of the population. Then you look back and discover Pearl diving was an important trade, with men holding their breath, diving deep down to the ocean floor to seek their bounty. And there is trading. People would travel across the deserts and oceans to trade their wares to sustain their families well being.
So for us it was important to see how we could incorporate these historical and heritage aspects to our storyline.
The Lion of the Sea
The breakthrough came when we learned about 15th Century Sea farer, Ahmad Ibn Majid. Known as the "Lion of the sea'. He was an Arabian navigator and cartographer who was born in 1421, in Ras Al Khamah, which at the time was a part of Oman. Raised with a family famous for seafaring itwas said that at the age of 17 he could navigate ships by himself. Ibn Majid's fame was such that he became known as the first Arab seaman. He was also the author of nearly forty works of poetry and prose.
This gave us the fundamental backbone to our story. Something local Omanis could relate to and bond with emotionally. A story about one of their famous ancestors, and a story about Oman. It was perfect and we developed the concept design and journey of the region's biggest aquarium and the associated exhibits with Ahmad Ibn Majid in mind.
We hope that the Omani people will love the story of Ahmad Ibn Majid told in the setting of the region's biggest aquarium. We also want tourists and visitors to Oman to learn a little about the natural history. In addition they will learn about the heritage and culture that has created the nation. Let us hope we can educate all our guests as they follow Ahmad Ibn Majid on his journey. Perhaps some will make changes in their lives that will help protect and conserve the marine environment for generations to come.
That way we can all live happily ever after.
The End.
Images courtesy the author except Omani fort and whale shark by Paul Flandinette.