We are delighted to announce the launch of the very first Blooloop Innovation Awards presented with AREA15. These annual awards will celebrate and highlight outstanding innovation in the visitor attractions business.
Blooloop is uniquely placed to draw together and identify innovation in the sector. blooloop.com is read worldwide by over 2 million attractions professionals a year. We have been leading the way reporting on the latest news, trends and developments in museums, theme parks, zoos and other attractions since 2005.

We're supported by our friends at AREA15 who are not only sponsoring these awards, but have created the AREA15 Rise Award with a top prize of $20,000 to be awarded to the most innovative entry, set to disrupt the attractions sector.
AREA15 is the world's first purpose-built experiential entertainment district located minutes from the Las Vegas Strip. The complex is designed to be an imagination box and a place of wonder, where creativity and content flourish through best-in-class experiential entertainment companies such as Meow Wolf, Lost Spirits Distillery, Wink World, and Illuminarium.
The 2021 awards are now closed – next year's open soon!
What are the Innovation Awards?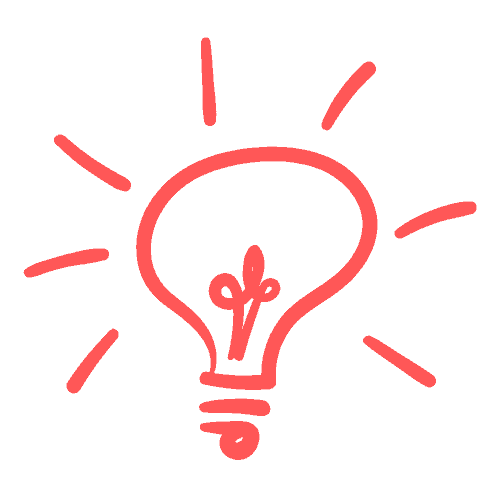 Companies within the attractions business have responded to the pandemic with incredible dynamism and imagination. These awards celebrate that spirit of innovation as we move forward.
Our judges, well-known thought leaders and industry experts, will be looking for the most innovative products and projects driving the future of the visitor experience.
The winners will be announced at our virtual blooloop V-Expo event, 4th-6th October 2021, online, live from AREA15.
Presented with AREA15
AREA15 is thrilled to partner with Blooloop in launching the first-ever Blooloop Innovation Awards. The Blooloop newsletter is a must-read for our entire team every day; it is the go-to source of information for everything happening in the amusement and destination entertainment industry.

"This collaboration is rooted in a shared philosophy; to celebrate the projects shaping the future of visitor attractions and immersive experiences.

"Now more than ever, we all see a greater demand for immersive experiences, storytelling, and experiential entertainment to serve the innate human need for gathering to create meaningful and authentic connections.

"At AREA15, we are constantly asking what more can we do to enhance the visitor experience and create a more engaging environment for our guests to leave with lasting memories and transformative experiences. We've worked hard to develop and deliver these experiences to you, and it is now your turn to show the world the creative, innovative, ground-breaking projects you've dreamed up.

"The Blooloop Innovation Awards presented with AREA15 will hand the stage over to the ambitious, passionate individuals and companies leading the way to the future of immersive entertainment.

"Thank you to Charles and Rachel Read, and the entire Blooloop team for this opportunity. Let's thrive together!

Winston Fisher, CEO , AREA15
What are we looking for?
We are looking for groundbreaking new projects, products, services and more that push the boundaries of what has been done before. We welcome entries from across the visitor attractions business worldwide.
From the design of the next generation of rides and attractions and the very latest exhibitions; to the creation of the transformative technologies and game-changing advances in sustainability, marketing and leadership, the Blooloop Innovation Awards will shine a spotlight on what the industry is doing and where it is going.
The Blooloop Innovation Awards

Categories
Immersive – enthralling with a deeper, richer environment
Interactive – from the highest tech to the simplest human interaction
Storytelling – engaging with a compelling narrative theme or IP
Technology – tech-driven projects advancing the experience
Digital – improving the visitor journey and experience
Spectacular – experiences that lift the spirit
Places – innovation in the built environment
Splash – from water slides to aquaria
Inclusion – accessibility for all
Engagement – from viral social media campaigns to moving museum exhibits
Sustainability – reducing an attractions' environmental impact
Thrills – getting pulses racing – from coasters to horror
Covid – innovations that help attractions re-open and stay open
What is the AREA15 Rise Award?
Now more than ever, there is a deep desire for experiences, visual stimulation, and storytelling. AREA15 wants to celebrate and showcase the individuals or companies leading the way to innovate new forms of immersive entertainment and to foster the ideas disrupting the status quo of location-based entertainment.
AREA15 is offering cash prizes for the most disruptive innovations, across all categories:
1st Prize: $20,000
2nd Prize: $10,000
(Rules and restrictions apply)
Why enter the Blooloop Innovation Awards?
Why enter the blooloop Innovation Awards?

Benefits of the award

There are many compelling reasons to enter your project or work for a blooloop award, including:
Raise your profile and showcase your work in front of the world's biggest audience of attractions industry professionals.
All entries are seen by Blooloop's editorial team and our expert judges.
All entries will have their own dedicated page in our Innovation Awards Gallery on blooloop.com.
Your entry will be included in our Innovation Showcase at blooloopLIVE in October.
Celebrate your work with your team and your clients. Leverage your award entry for marketing and to boost team morale.
Use your award to attract new business and new talent.
Be considered for the fantastic AREA15 Rise Award with a top prize of $20,000.
Judges
Steve Alcorn, CEO, Alcorn McBride
Jenefer Brown, Executive VP and Head of Lionsgate Global Live, Interactive and LBE
Brent Bushnell, Chairman and co-founder, Two Bit Circus
Charlotte Coates, Editor, Blooloop
Juliana Delaney, Chief Executive Officer, Continuum Attractions
Silvia Filippini Fantoni, Dep. Director, Learning & Engagement, Newark Museum of Art
Karen Fifield, Chief Executive, Wellington Zoo
Winston Fisher, CEO, Area15
PY Gerbeau, CE, The London Resort
Dominic Hare, Chief Executive Officer, Blenheim Palace
David Harland, Chief Executive Officer, Eden Project International
Shelby Honea, Show Producer, Universal Creative
Vince Kadlubek, Founder and Director, Meow Wolf
Bart Kresa, Founder/ Master Projection Designer, BARTKRESA Studio
Ike Kwon, COO and Head of Government Affairs, California Academy of Sciences
Chris Lange, Creative Director, Creative Studio Berlin
Rachel Mackay, Manager of Historic Royal Palaces, Kew
Alan Mahony, Director of Operations, Atlantis resort
Elizabeth Merritt, Founding Director, Center for the Future of Museums, AAM
Paul Moreton, Group Creative Director, Merlin Entertainments
Rachel Read, Director, Blooloop
David Rosenberg, VP Monterey Bay Aquarium, Chairman of the Board, IAAPA
Carolyn Royston, Chief Experience Officer, Cooper Hewitt, Smithsonian Design Museum
Evi Sari, VP, Nickelodeon Experiences Asia
Theron Skees, Founder, The Designer's Creative Studio
Steve Tatham, Executive Creative Director, Universal Creative
Keith Thomas, Managing Director, reefLIVE
How to enter the awards
The awards are now closed – next year's open soon!
Entry is now open and closes on 12th September 2021. Winners will be announced at the blooloop V-Expo, 4th-6th October 2021.
Don't miss out on our 40% off early bird pricing up until 5 September 2021. Entries must be submitted and paid for before midnight BST on 5 September 2021 to be eligible for the early bird price.
Blooloop clients receive a 20% discount on the entry price!
Each Innovation needs its own entry. The Deluxe Entry allows one Innovation to be considered under multiple categories.
Standard Entry | £500 or £300 early bird
Enter 1 award category
A dedicated page on blooloop.com to showcase your Innovation as part of the Innovation Awards Gallery, including a link, images and video
Innovation Showcase space at the blooloop V-Expo in October. This space will include images, links to web pages and videos, as well as information about the project for visitors to explore during the online event
2 tickets to the blooloop V-Expo
***Standard entries to the Sustainability and Inclusion categories are FREE!***
Stand out from the crowd at blooloopLIVE with our Deluxe Entry | £1,500 or £900 early bird
Everything on the Standard entry PLUS:
Enter 3 award categories (total)
Promotion in an Innovation Newsletter and online feature before the blooloop V-Expo
Larger and more prominent Innovation Showcase at the blooloop V-Expo with data
Prominent listing in the blooloop V-Expo programme
A place at our Innovation Award roundtable discussion at the blooloop V-Expo
Live chat feature on your Innovation Showcase – use it to present, demo, tour and to talk to attendees
10 tickets (total) to the blooloop V-Expo – invite your clients or team to our awards announcement and they can enjoy the whole conference too
The awards site includes lots of information and tips to help you fill in your entry. We also have a summary document below.
If you have further questions, please email Alice at events@blooloop.com.