AREA15 is preparing for a grand opening later this year after the COVID-19 pandemic subsides.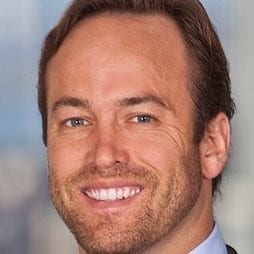 It offers a range of immersive experiences and original destinations including Meow Wolf Las Vegas, alongside many other art, retail and entertainment attractions. During the COVID-19 pandemic, Blooloop spoke to Winston Fisher, the CEO of AREA15. Sharing his insights on the effects of the quarantine on experiential art, he talked about creativity, commerce and transformation.
AREA15 has released a series of quirky sleep meditations, a quarantine video-sharing expert tips on how to survive and thrive during the pandemic lockdown, and, over the weeks, has been partnering with musicians and artists for live stream performances on its social media channels.
AREA15 and COVID-19
"There is a pre-vaccination and a post-vaccination world," says Fisher. "We don't really know what that post-vaccination world looks like. But I want to be hopeful, and to say that it will run its course one way or the other. It's not going to stay with us for 30 years. It has an ending."
When the virus hit, AREA15 was still under construction, having generated a huge amount of interest globally.
"While the timing of the pandemic has not been ideal for us, we are fortunate that we are still under construction, so we weren't really open. Our event business was just starting up. We held our first event at AREA15 before the COVID-19 outbreak, and then we shut down.
"It was painful, of course. But our tenants are still building out their space, following very strong safety procedures. There has been disruption in terms of supply chains and getting permits. But in the main, we've been fortunate."
An imagination box
AREA15 comprises a mix of live events, immersive activations, monumental art installations, extraordinary design elements, ground-breaking technology, bars and eateries. It also has iconic arts collective, Meow Wolf, as anchor tenants.
"With AREA 15, at the end of the day, we're building an imagination box," says Fisher. "It's a place of wonder, a place of excitement, where creativity is not scared to flourish. We don't go for perfection, but for creativity of expression. We're a place that's welcoming, and that values everybody."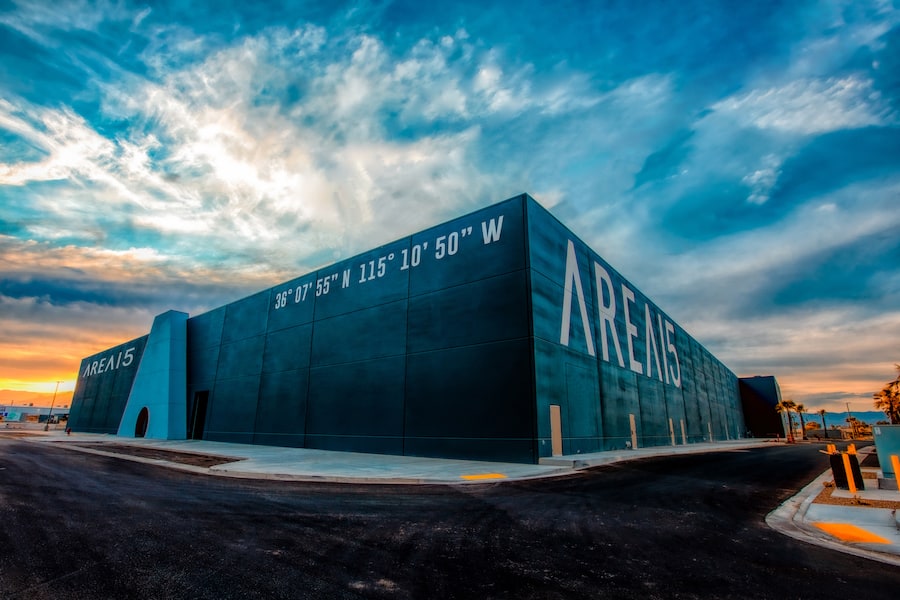 Plans for opening AREA15 in a post-COVID-19 world are in progress:
"AREA15 it does lend itself to having people go through while maintaining social distance in the space. We have to finalise plans, which means getting into things like line management and flow analysis. But we're doing it, and it works.
"We can control the flow and keep people safe. We are instituting great cleaning protocols. And then, we also have the ability to pivot.
"Spaces can be used imaginatively. We have this incredible outdoor event space where we could hold a socially distanced get-together, following best practices, where, as an example, we can block off where people stand. It could be utilised, alternatively, as an outdoor marketplace."
AREA15 – supporting the community during COVID-19
"We are going to take advantage of those areas that we have, and program them with local artists, or cool experiences, or cool shops. Part of this is also supporting the community. We weren't originally planning to sell, but maybe a little festival area for people to sell some cool artistic stuff would be a good idea.
"We also have a great indoor event space, full of wonder, and with amazing visuals. People can walk through that safely. Events like axe throwing actually work really well. You're in your lane, you're not next to somebody. I'm positive that we can make it work. It starts, most importantly, with safety."
"Having demonstrated both to the public and employees that a safe space has been set up, we can still sell wonder and excitement and engagement. I'm excited about that. And then at the same time, we're working on putting out fun, interesting, silly content to entertain people.
"We knew we were going to have a podcast strategy. It was always part of the business plan and the vision. But now it had to happen straight away."
A need for experiences
"Quite obviously, this situation is catastrophic for many people. There are a lot of people out of work. That event business, the whole experience economy, is challenged, and many businesses will be hard-pressed.
"Balancing that, there is going to be such a deep hunger for experiences. When people can end these goddamn Zoom calls and go hug each other."
"One interesting effect is that we're seeing a radical acceleration of trends. For the short term, everybody's in the same boat, but long-term, I actually think the experience economy has just demonstrated its value more than ever. Because it can't be replaced by Amazon."
What people crave is shared experiences, says Fisher:
"We're all using Amazon or Walmart or Target or Home Depot;  we're getting stuff sent. But what we're hungry for is interaction with people, and socializing, and visual stimulation, and engagement. And that's the part that we're seeing cannot be replaced in this tech economy. That's the important key."
Accelerating trends
In terms of trends accelerating, he adds:
"There is a reason Amazon began opening physical stores. The digital world is quite lonely and isolating. It has so much that is wonderful, but it lacks humanity.
"That puts AREA15 and the other companies that are in this space at a strategic advantage for when this opens up as a result of COVID-19. If you get through the short-term pain, you're the places people want to go to. I actually think this is making the future of this immersive experiential economy that much brighter."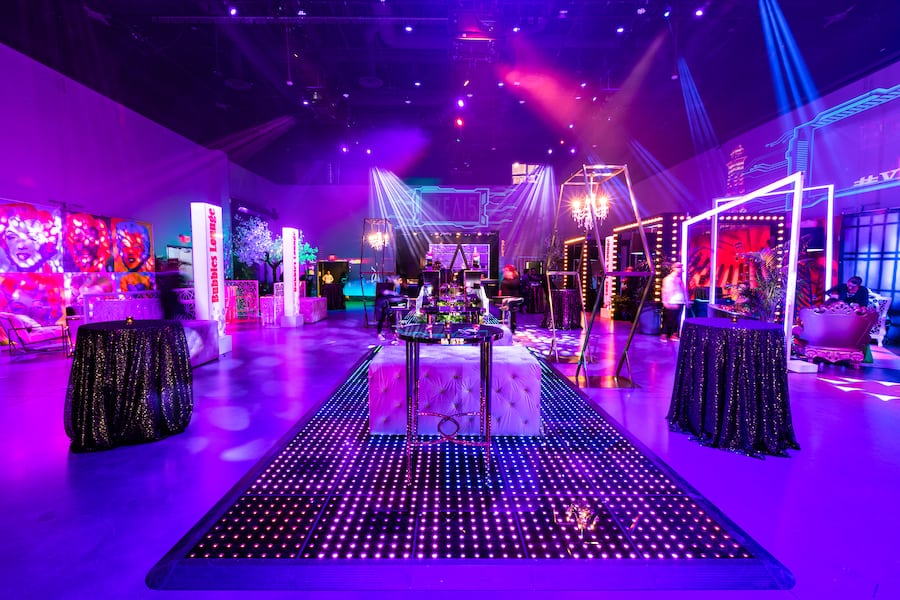 The decline of the mall has been accelerated too.
"I feel bad for them because they were struggling," says Fisher. "They had a window, and that window has gone overnight. There are some very smart people. So there will be those that have their own Phoenix rising, but it's harder. Whereas in this space, we're seeing innovation in terms of how we bring new forms of entertainment.
"The fusion of tech and physical is going to accelerate; I envisage the rise of AR and VR in physical locations that house that experience."
Fusing digital and physical worlds
"Imaging is something that doesn't get talked about as much, but I see that as a big part of it. I think events are going to have figured out that they want to be in person. However, there will be ways to bring people in and integrate in the digital, also."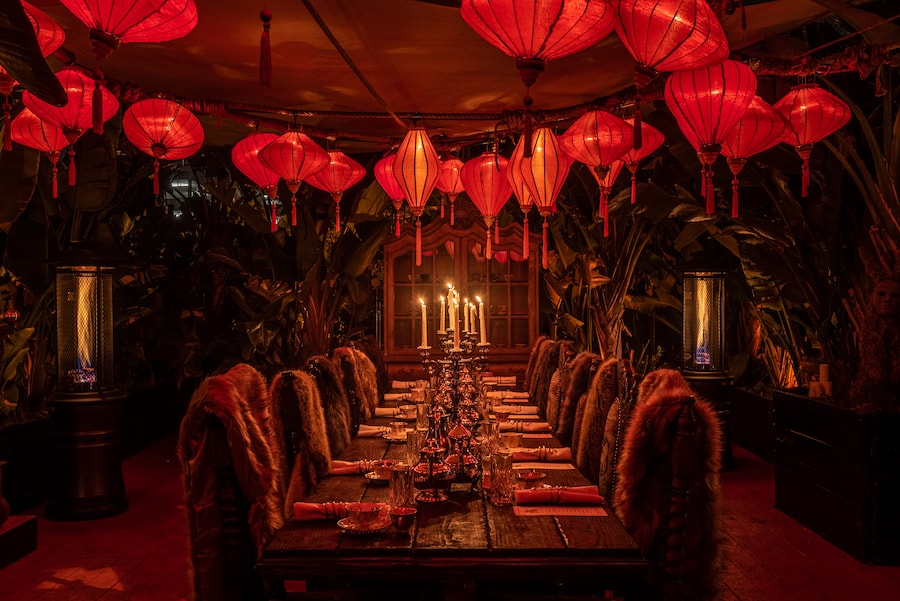 "There will be that fusion, but the physical will still be very necessary – that's what we're realizing. It doesn't work without the physical. It worked for many years without the digital, of course – but now it exists, and we all know it exists. We are entering the multidimensional experience economy, and that phase has been accelerated."
Creativity, AREA15 and coronavirus
Creativity, Fisher says, is crucial:
"It is the secret sauce of the 21st century, the alpha. AI is not replacing it. Automation is not replacing it. Creativity is an enhancement to every experience, every company. This is going to force them to transform.
"The retail environment has to sell differently today because it's no longer about trying to push your product out in the store. Instead, it is about creating a brand identity and connection. The consumer will then figure out whether they purchase it on this site or that. You're fighting for identity through experience and emotional connection."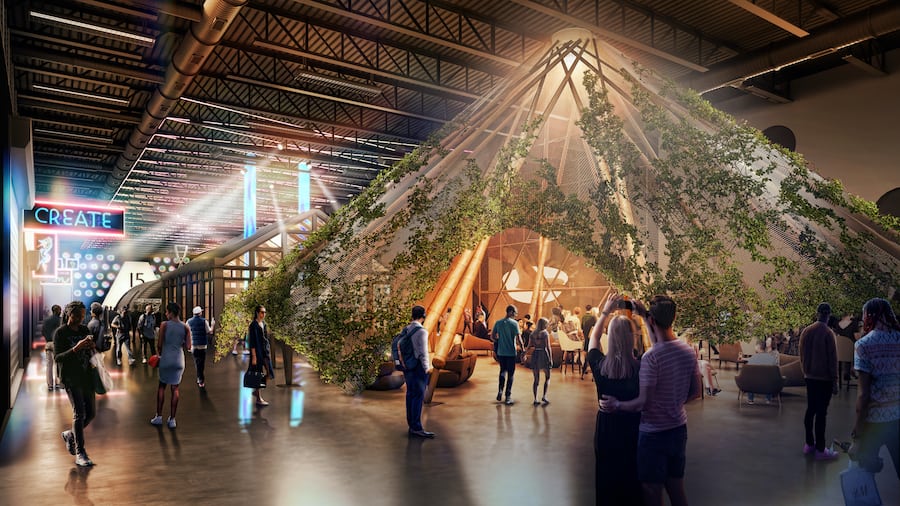 Identifying a crucial component of success for the complex after COVID-19, he talks about Meow Wolf, AREA15's anchor tenant: "Meow Wolf is an amazing company. They sell credible imagination, connection, wonder and authenticity."
AREA15 and partners
"I'm also so excited about our axe-throwing," says Fisher. "Because they build quality. We said no to most of them, but these guys make it an elevated experience; they take pride in their stuff. They're authentic."
The experience is Dueling Axes, an indoor axe-throwing lounge based in Columbus, Ohio. This which brings 18 axe-throwing lanes, each with spaces for six participants, to AREA15, as well as a bar and wine bar. Four lanes cater to VIP throwers; a party room offers space for 25.
A number of other companies have recently partnered with AREA15 during the pandemic, including Vampire.Pizza. This is the brainchild of Josh Sugarman, Ravel's chief experience officer. It's an immersive pop-up mystery game, with a pizza delivered by a vampire.
Those who make an order receive 'an amusement park in a box': pizza, salad, dessert and a game kit with an immersive story and 60-to-90-minute mystery game (sterilised and sealed.) A portion of the proceeds from the pop-up will be donated to Three Square, Southern Nevada's only food bank and the area's largest hunger-relief organization.
"I love that it's in your home and that AREA15 is bringing it to Vegas," he adds. "We're excited about that."
Rides, food, art and more
There is plenty to look forward to at AREA15 after COVID-19. For instance, a new tenant is Los Angeles-based Lost Spirits Distillery.
This takes over 35,000 square feet at AREA15 with a fully functioning distillery showcasing a series of new spirits developed specifically for Las Vegas. It also features an immersive tour that feels like an amusement park, with boat rides, undersea train rides, and a small restaurant where holograms are paired with fine dining and whisky and rum tastings.
Lost Spirits is joining Todd English's food hall and Emack & Bolio's ice-cream shop. There is also cocktail and coffee bar Oddwood, which features a 23-foot Japanese maple tree covered in LED lights, Rocket Fizz's nostalgic candies and sodas, event partner Hakkasan Group, and many more.
Flagship artwork Shogyo Mujo, a collaboration between BartKresaStudio and Josh Harker, is the first object guests will see when they enter the venue.
A fusion of projection, sculpture, music and interactivity, Shogyo Mujo is a striking centrepiece: a musically driven 12 foot faceted skull by Josh Harker, overlaid with projections by BARTKRESA studio. Its painstaking installation was live-streamed during May.
AREA15, coronavirus and the experience economy
"To me, the creative experience economy isn't just one thing, but a multitude of entertainment options that are best in class and authentic," says Fisher.
"Right now, during the pandemic, AREA15 and other attractions need to stress safety and to establish its importance with the consumer. It is about keeping everybody safe, and that's going to require changes in the short term. In the long term, I think things will go back."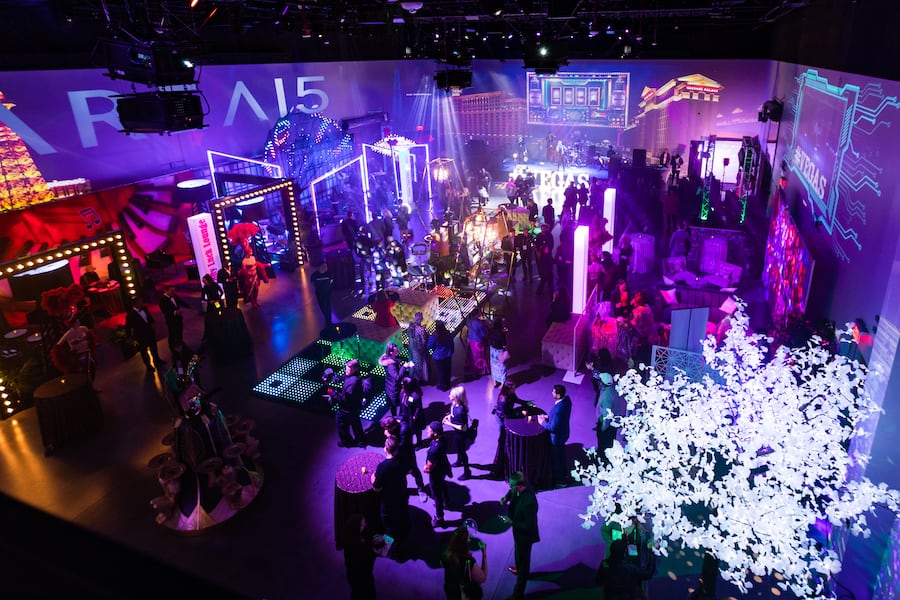 "It's human nature. As soon as you feel safe, you're going to crowd into a concert and dance, sweating next to everybody. It might take some time, and until then, we'll improve safety, and then we'll have this digital, physical, artistic, creative ecosystem of wonder."
The crisis means the sector has had to innovate:
"This situation forces you to fire on all cylinders. It's a little challenging, and it's awesome. We will get some stuff wrong. We don't claim perfection. That's one of the things about the whole AREA15 ethos: we're not scared of failure. We're testing stuff.
"You want to be part of the experience economy, and so you try stuff. This worked; that didn't. What makes being at AREA15 really exciting right now is that it's not a pivot in thinking. It's a pivot in priority. Instead of worrying about how we're booking that concert in June, we're thinking about it digitally."
Transformation
"I think that creativity scares people, because it's wonderfully messy, and it requires wild ideas that make no sense, or are abstract, and then you got to crack them and bring them in."
View this post on Instagram
Creativity, while key, isn't the whole picture.
"We take creativity and commerce as equal. We are a business, so they have to work together," says Fisher. "So, we can't just be creative without thought for how we sustain the company and the people who work for us and their families. It's not just about making money; it's about putting the two together.
"I see a lot of companies worried that when they buck the status quo, their customers or the perception of them will be damaged. And my argument to everybody is that the riskiest thing you can do is what everybody else is doing.
"You think you're running with the herd, but the lion will get you. Figure out how to be different, and get ahead. Now is the time of transformation."
All images kind courtesy of AREA15