The coronavirus pandemic has led to many changes in all aspects of life. Could it also be the push that operators need to reinvent theme parks and improve the guest experience for the better?
Change is an interesting thing. Some fear it, some embrace it. The majority of us spend time daydreaming about the kinds of changes we would make if given the chance. However, actually executing those big ideas and making those changes happen in the real world can be a lot of work.
Sometimes it just feels easier to stick with what has been working for years, even if the system is flawed. Still, change is in our nature.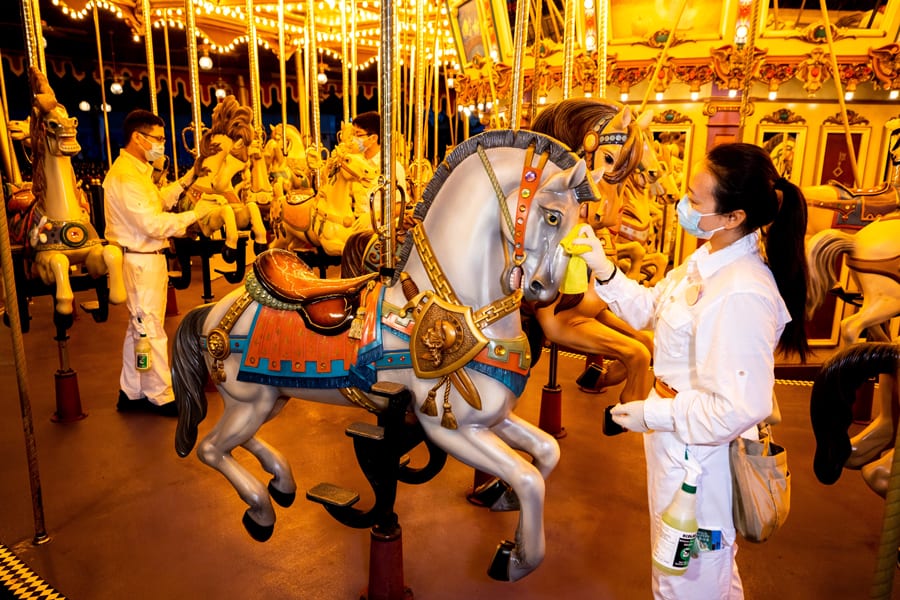 2020 will go down in the history books for many reasons. But if anything, it has given us some time to reflect on how to make changes to the ways things work in all aspects of life. For example, as theme parks and attractions are starting to open once again across the globe, we are seeing changes to ensure the safety of staff and guests from the COVID-19 pandemic.
But the changes are not going to stop there. Operations should be taking the time to look at all aspects of their operations and how to improve them going into the future.
Reinventing the theme park experience
The one area where we will see the most changes will be the concept of how guests queue for rides and attractions. No one likes to wait in a long line, so many parks have put various virtual queue concepts into play over the years.
Sometimes the system is free for everyone to use. For example, Disney's FastPass. But more often than not, this was used as a premium-priced upcharge perk for those guests willing to pay extra to avoid long lines. With the current safety guidelines requiring 'social distance' between parties, the creation of a free virtual queue system for all should be seen as a necessity.

This may be seen as a loss of potential revenue to some locations. But it is worth keeping in mind that guests standing in long lines are not spending money either. Keeping guests out of the ride queues makes them free to wander the park. This means they can shop, and buy snacks and refreshments.
This profitable side effect of having a virtual queue system in place has been one of Disney's best-kept secrets. This is the true driver behind the growth of its FastPass system over the past 20 years.
The evolution of virtual queues
With that in mind, it is interesting to see that as Walt Disney World prepares to reopen, it will be turning off its current generation "FastPass+" system for the time being. This grown and evolved into something of a frustrating mess to many guests. So, we can only hope that Disney will replace it with something entirely new.
After all, it has been testing out new virtual queue concepts for the past year as it opened the two Star Wars: Galaxy's Edge lands. These do not use FastPass at all. Instead, they use an all-new virtual queue system that requires guests to be inside the park.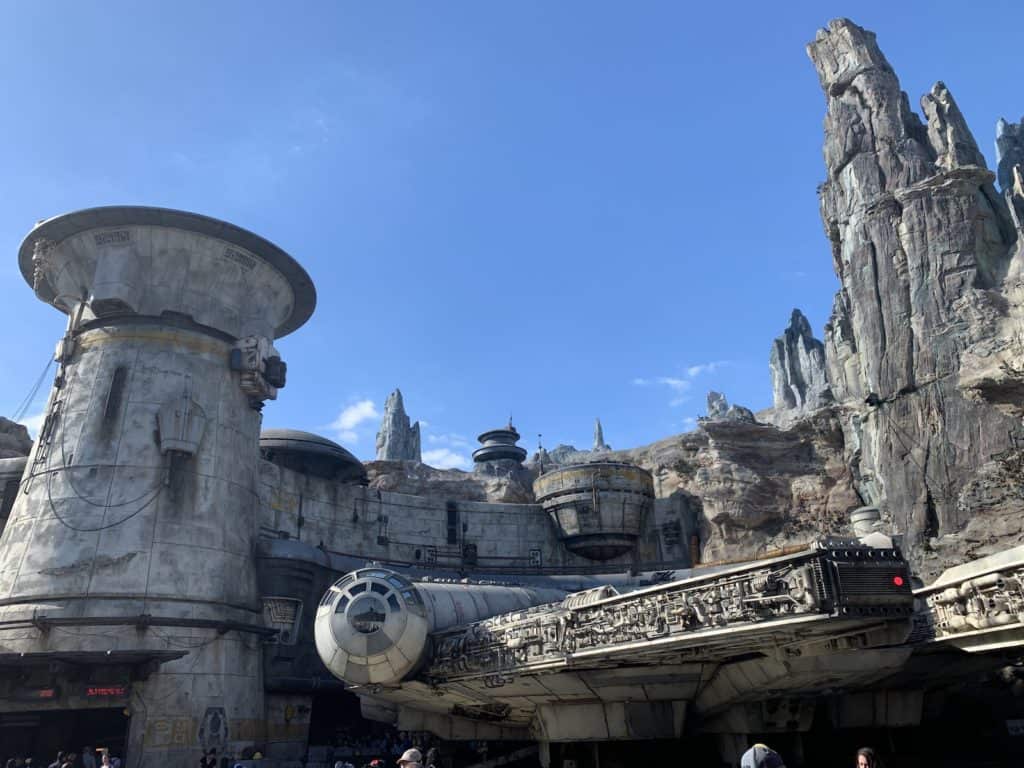 Is this new system perfect? Not at all. But it is a step in the right direction. There is a current need to create a new method of putting guests in lines for all attractions without crowded queues. So, we will see a lot of new thought and development going into this concept from all directions.
Reinventing theme park on-site purchases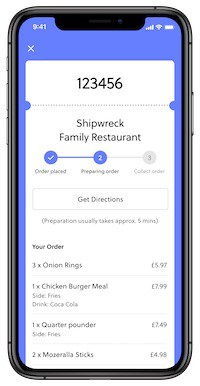 How guests make purchases is also a topic I think we will see continued development on going forward. There was already a heavy push for most operators to add some kind of mobile ordering platform to their apps. This is in order to streamline the process. Mix this with the new directives to promote contactless payment transactions and we will be seeing more development here.
Current efforts are more focused on food and beverage opportunities. However, it won't be long before merchandise gets in on the action.
No one wants to walk around with a shopping bag all day in a park. I can envision a concept where guests can simply walk through shops and scan items they want to purchase for pick up later. These items could then be collected, bagged up and placed inside a personal locker at the exit of the park. Guests would then simply pick them up by scanning a QR code at the locker station.
The personal touch
Privacy issues aside, I'm also a fan of the concept of allowing a park (with your permission of course) to keep track and build a small database of the items you purchase, food items you eat most and rides you frequent more than others.
The system could then make suggestions or push out special digital coupon codes. It could also be used to help develop new products and attractions, based on what is popular at the park.
Tie these in with the mobile ordering platform and a guest who is flagged as frequently buying a caramel frappuccino shortly after entry into the park can have a discount loyalty code pushed to their app when they arrive, to ask if they would like to have one made for pick-up at the usual spot.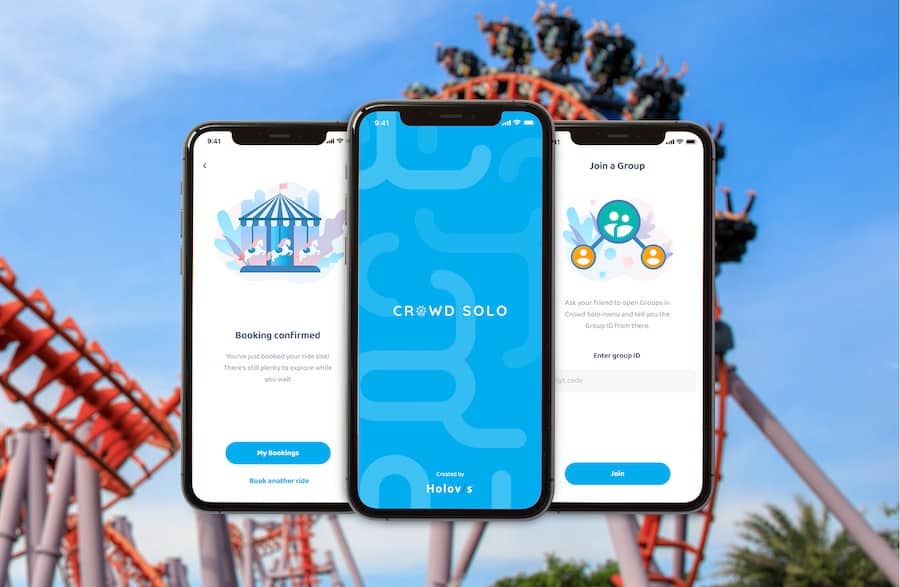 Just think of it as a digital concierge service. The same level of service and random perks could be applied to park attractions as well. For example, by offering front-of-line access to a guest's favourite attraction as a special perk once in a while. It is a way to create a little extra magic.
After all, there is nothing quite like the feeling that someone, somewhere, who knows what you like, is trying to spoil you a little bit with little acts of kindness.
Character interactions
Keep in mind that this same database system could also be applied to themed interactions within a park. If an operator runs an attraction that has a wealth of themed characters and storyline IPs built into it, there could be countless other ways to add in some amazing interactions for guests of all ages in order to reinvent the theme park experience.
Character meet and greet opportunities could be given a list of guest factoids as they enter. Ranging from knowing if that day was a child's birthday to knowing that they visited with a rival character earlier in the day.
Disney's own Star Wars IP would benefit from some great opportunities. Stormtroopers could question guests if they have seen certain Rebel spies, knowing that they had just met with Chewbacca 15 minutes prior.
A character could also comment on things guests may have done previously in the day. For instance, asking if they liked a certain ride. Or maybe even jokingly suggest that they not put so many onions on their Chili Dog the next time.
The uses could extend beyond live characters and into animated scenery characters. For example, talking magic mirrors or birds in trees who could add in a personal comment or two. This would help to make a more magical connection with guests.
Reinventing the theme park experience with facial recognition software
Much of this could be achieved through the use of an RFID embedded device carried by the guest. However, there is also a push to use facial ID software. This could completely reinvent the guest experience at theme parks.
Facial recognition systems are already widely in use around the world. From checking-in to flights at an airport to unlocking personal mobile devices.
Universal is working with Alibaba to embed a facial ID system into the new Universal Studios Beijing theme park. According to Alibaba, the system will be connected to how guests buy tickets, enter the park, rent lockers and shop. The same style facial recognition system may be built into the new Universal Epic Universe theme park too.
It could also be possible to link a facial ID camera system to a thermal camera set up. This could scan guest temperatures before entry into parks, aeroplanes, trains, theatres or just about anything. Through changes in the use of technology, we can streamline new safety protocols to the point of being automatic and unseen.
At the same time, these new systems could provide an unrivalled database to operators to help guide them. All while adding new personalised customer service opportunities to guests. Spoiled guests become happy guests, and happy guests become loyal guests. And loyal guests will return again and again, feeling a deeper connection each time.
Top image kind courtesy of Kings Island