The ride, by game-changing Santa Fe-based arts collective Meow Wolf, is a precursor to a permanent art installation scheduled to open in Denver in late 2020/early 2021.
Meow Wolf began in Santa Fe in 2008, a populist counterpoint to the city's high culture gallery scene. Their big break came when their immersive, boundary-transcending art take on a Victorian house attracted the attention of Game of Thrones author George R.R. Martin, who bought a defunct bowling alley and leased it to them as a permanent venue.
Their first permanent exhibition was based on a Victorian house mystery. The House of Eternal Return is an interactive choose-your-own-adventure art installation. Meow Wolf originally envisaged 150,000 annual visitors to The House of Eternal Return; in fact, it attracted 100,000 people in the first two months alone, and its popularity is still growing.
From that point, they have evolved to become a multimillion-dollar innovative enterprise that is expanding in new directions.
Inclusive art experiences
Blooloop caught up with Meow Wolf co-founder, Emily Montoya and Elitch Gardens' Jolie DuBois to hear about the collaboration. Montoya is Senior VP of Brand and one of the creative directors on Kaleidoscape.
Identifying the elements that comprise the collective's success, Montoya says:
"I think people want to have these amazing art experiences. And the type of work we create is very inclusive, appealing to people of all ages.
"It really allows people to step into exhibits and choose their own path; bringing an interpretation that is unique to themselves and not dictated by anyone. It can be what they want it to be. Meow Wolf resonates with a lot of people."
Creating a Meow Wolf dark ride
Meow Wolf is expanding in a number of new directions, having evolved from a simple art collective into a corporation. Nevertheless, innovative, immersive art remains at its core.
Montoya explains how Kaleidoscape came into being: "We have always talked about the possibility of doing a dark ride. It has been a kind of unattainable dream for us, for a long time.
"When we secured the location in Denver for our next permanent exhibition, it turned out to be right next door to Elitch Gardens. We were able to get this opportunity to redo an existing dark ride in their Park, and so we just jumped at it, like YES – we must do this."
Three-minute challenge and re-rideability
While a dark ride – immersive and interactive – would appear to be the ideal vehicle for Meow Wolf's work, there were inherent challenges, as Montoya explains.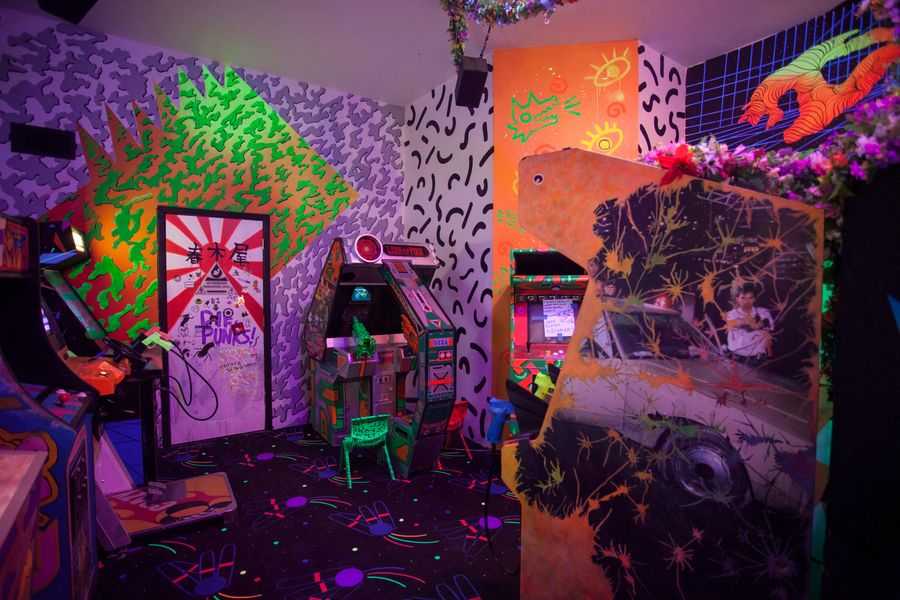 "People are hungry to get out in the physical world and experience these immersive, multisensory things. However, the ride is very different from anything we've ever done before. When you walk into the House of Eternal Return, for example, there are many paths you can take; you can choose to go in any direction you want. But when you get on a ride, you are sitting in a car. There is one track, and you are moving through in one direction. So our challenge was, how do you take that experience and make sure that all the richness and diversity of the Meow Wolf exhibition is included within this ride that is under three minutes long?"
This was a matter of approaching the ride with the idea that people would need to take the ride a number of times to be able to see everything.
Montoya says: "There is so much in there to look at. We have created so much texture and detail that you are definitely going to benefit from going through multiple times. There is a lot of light, colour and sound. It's probably pretty overwhelming, which is always something we like."
Kaleidoscape – a metaphor for creativity
Kaleidoscape is the very first artist-driven dark ride in the world. Packed with hallucinogenic imagery, neon, psychedelic animatronics and mechanical sculptures, it is subversive and fun; inviting its riders to become complicit in comic-book storytelling that never takes itself too seriously.
Montoya says: "For us, the ride itself is a metaphor for creativity.
"You enter the ride, and it starts out with a tiny point of light. That then multiplies and expands and grows into a fully realised landscape that surrounds you.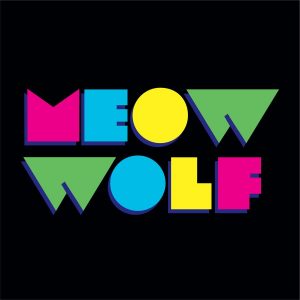 "Eventually, it becomes this full-on symphony of light and colour and shade. And the role of the rider is to help this landscape grow and evolve.
"The ride originally came equipped with a lever gun. Hence, what we have done is to reinvent the whole concept of the gun. It is no longer a tool of destruction, but an instrument of creation. The idea is that you are pointing this device which we have called the Conglomatron at the landscape. And you are sending this energy that is helping things grow and activate all around you."
Something for everyone
In line with Meow Wolf's universality, Kaleidoscape, rather than being targeted at a particular demographic, is designed to appeal to everyone.
Montoya says: "People of all ages will enjoy this ride. Part of our mission is to make art that connects with people on multiple levels. You can enjoy just as much if you are five years old, or if you are 105 years old. We have always had this thought that we definitely welcome people into our exhibition who might not necessarily even be comfortable going to a more traditional gallery show. So the idea of having this ride in a theme park, and feeling that all kinds of people from everywhere – a really wide and diverse audience – are going to be able to come and see it, is really exciting for us."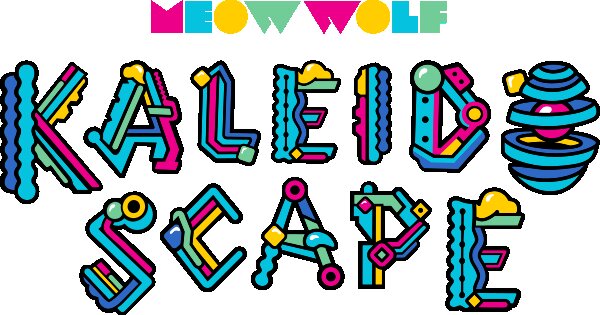 She adds: "A number of local Denver artists – including Frankie Toan, Laleh Mehran, Kenzie Sitterud, Michael Ortiz, Chris Coleman, Brick Suede and Katie Caron – worked with us on parts of the ride."
A taste of art to come
Kaleidoscape is a taster for the world – or worlds – that Meow Wolf's permanent exhibition in Denver will bring to life.
Montoya says: "There's also this kind of Easter egg for people that come and visit Kaleidoscape.
"The idea behind the ride is that it is actually a simulator that is run by a fictional entity called QDOT: the Quantum Department of Transportation. They run a subway system that connects all parts of the multiverse.
"Kaleidoscape is a way of them demonstrating, in a weird, roundabout way, the process that makes quantum travel possible. And QDOT features in the narrative of the Denver exhibition."
Great things in store for Meow Wolf
The five storey, 90,000-square-foot Denver exhibition is set to open in 2020-2021. It will be Meow Wolf's biggest enterprise so far.
Montoya says: "We are working with local Denver artists to design spaces, and it is going to be amazing.
"Where House of Eternal Return is narrower – you are going into a house and learning about a family – with the Denver exhibition you are going to be entering an entire world. We have really tried to expand our storytelling to populate this entire large world with characters and experiences."
The Denver permanent exhibition will follow the opening of another in Las Vegas next year.
Montoya says: "A lot of our efforts are going towards gearing up for getting these permanent exhibitions open right now.
"We are also doing music festivals; we have Taos Vortex in Taos, New Mexico, later this summer, from the 16th to the 18th of August."
Reaching new audiences at Elitch Gardens
Jolie DuBois is Communications & Interactive Marketing Manager at Elitch Gardens Theme and Water Park.
She talked to Blooloop about the gardens, and how Kaleidoscape will engage a new visitorship.
"This year Elitch Gardens is celebrating 129 years of fun. The park originally opened as a botanical garden back in 1890, so it has been around for a really long time."
In 1997, Elitch Gardens opened at a new downtown location, becoming America's only downtown theme and waterpark.
The park currently has 54 rides, slides and attractions, ranging from big coasters to kiddie rides:
"And then, of course," says DuBois, "There is Kaleidoscape, our brand-new dark ride."
A thrill ride of the mind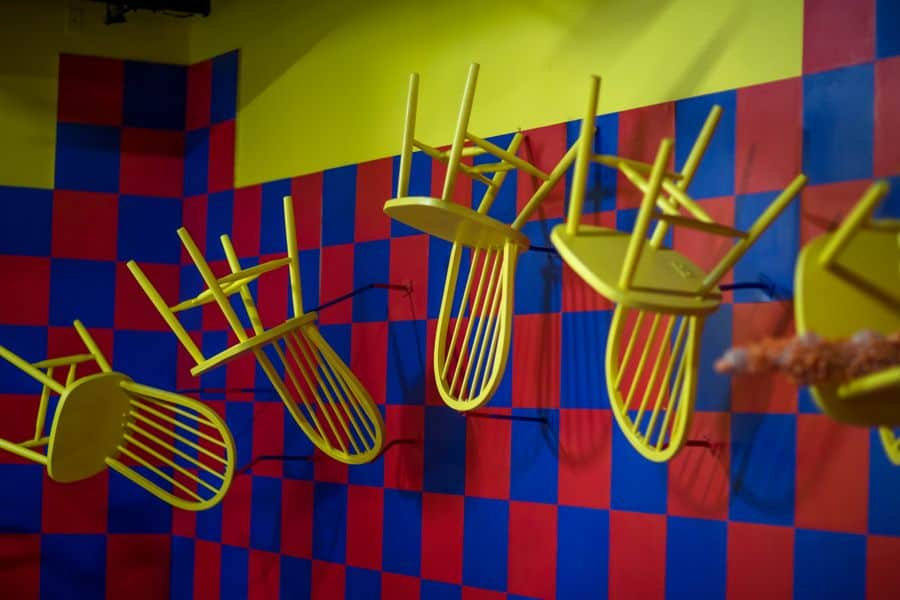 The demographic has always been predominantly families, drawing from the Denver metro area.
DuBois says: "This partnership with Meow Wolf really stemmed from our ownership group; (Kroenke Sports & Entertainment).
"Meow Wolf have been wanting to do a dark ride. Thus, since being in our downtown location space is a challenge, we are always looking for really unique ways to keep the park fresh and fun for our guests.
"This is a unique and fun way to bring in immersive art as part of a truly one-of-a-kind experience."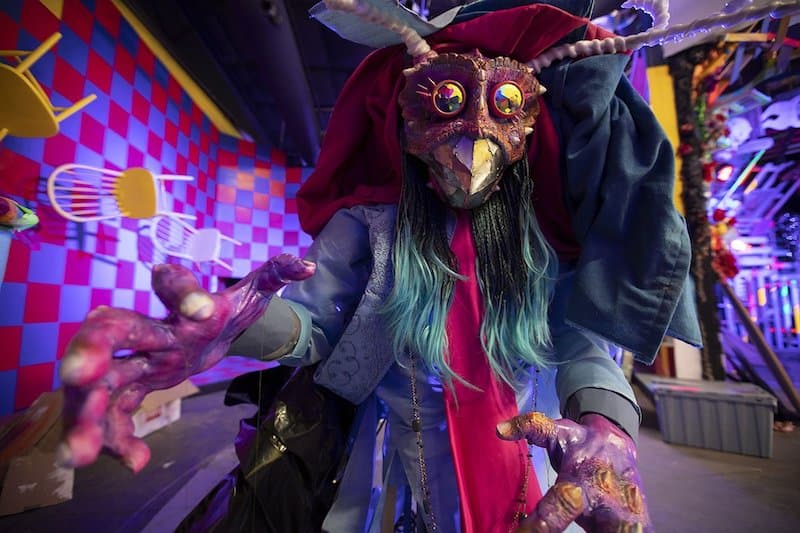 She says: "We call Kaleidoscape a thrill ride of the mind. It takes guests on an interactive, truly artist driven journey of discovery. It's different from your normal dark ride, as it has been completely produced by artists.
"The park is really thrilled that it is the second permanent installation by Meow Wolf. So people who haven't been to Santa Fe's House of Eternal Return will be able to experience our ride here before the permanent exhibit opens in 2020."
Presenting a different kind of immersive experience
DuBois feels confident the attraction will attract a wider demographic:
"Our guests are really excited for the ride. It will definitely reach new audiences, opening this up and appealing to the exciting arty community here in Denver."
She says: "We are really hopeful that more people will get to experience this ride here at the park, and will then see what we have to offer.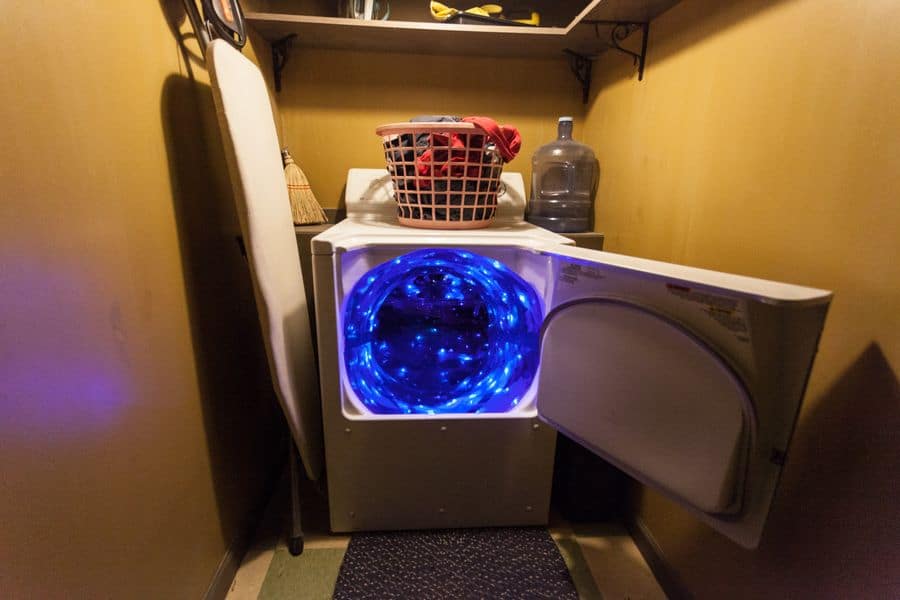 "Meow Wolf is on fire, and Kaleidoscape is a part of that. People are increasingly looking for more ways to be immersed in experiences in multi-sensory ways.
"The fact that this is a ride makes it completely unique. It's really pulling two worlds together: theme parks and art."
All photos by Kate Russell, courtesy of Meow Wolf.