Leading visual solutions company, Christie, and its Chinese partner, Wincomm Technology, are bringing ancient Han Dynasty history to life at the revamped Hunan Museum.
Over 40 Christie® 1DLP® laser phosphor projectors are wowing visitors with spectacular projections at the museum in Changsa.
One of the showstoppers is China's first tomb projection at the famous Mawangdui (or King Ma's Mound) archaeological site. The tomb of Lady Dai (wife of the Marquis of Dai) is over 2,000 years old. To create the display, 14 projectors have been installed around the 17-metre-deep pit grave.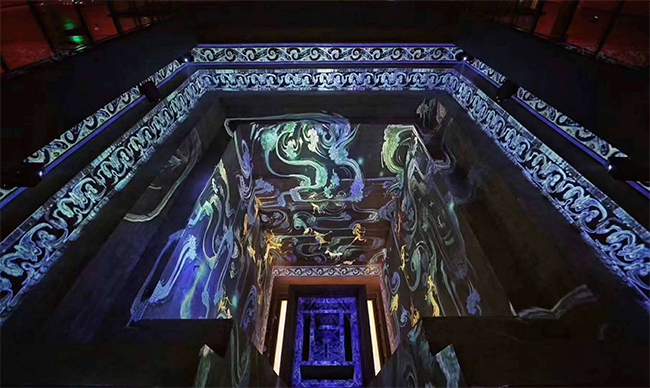 Among the most popular exhibits in Hunan Museum, the tomb also proved the most challenging from a technical point-of-view. Because the museum had insisted that all the projectors should be concealed from view, the Wincomm team used 3D modelling and UV mapping to pinpoint the precise position of each image before installation.
Hunan Museum projections create a bridge connecting visitors with ancient history
"Hunan Museum is home to some of the most precious cultural and historical relics in China, including artefacts from Mawangdui that date back to the western Han Dynasty," explains Tony Chen, General Manager, Wincomn Technology.
"Christie's outstanding and reliable laser phosphor projectors are best suited for these exhibition areas. The projections serve as a bridge that connects visitors with ancient culture and history, enabling them to create a deeper emotional resonance."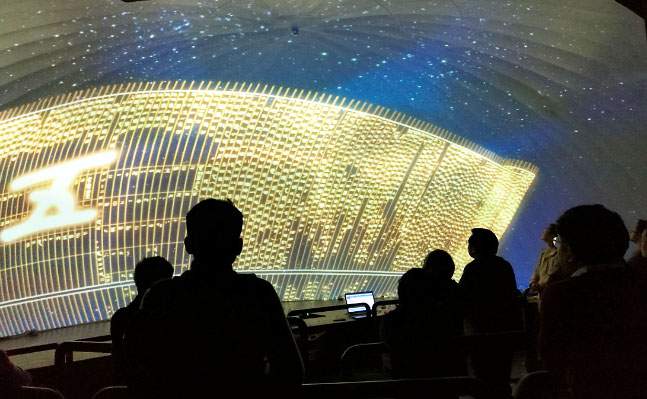 Further highlights include the immersive dome theatre projection powered by 12 Christie DWU850-GS projectors and inspired by ancient astrological manuscripts known as The Divination of the Five Planets. Discovered at the Mawangdui site, these ancient silk texts reveal highly accurate astrological records based on observations of Venus, Jupiter, Mercury, Mars and Saturn.
In the museum's 'People of Hunan Province' zone, visitors can learn about the region's history thanks to a projection on a curved screen/sand table and three-sided wall.
"In modern society where technology is constantly evolving, the display of cultural assets has become more diversified," observes Lin Yu, Vice President, Christie Asia Pacific.
"The use of digital projections can certainly augment the showcase of China's history and cultural heritage. I'm therefore pleased that Christie laser phosphor visual solutions are playing an important role at Hunan Museum in enabling visitors to remember the past and look forward to the future through these mesmerising visuals."