Digital Projection's award-winning laser projectors are powering the iconic 'Night Spectacular' at the Tower of David in Jerusalem.
The projectors are central to a major upgrade of the nightly show which has been running continuously for a decade.
Fully booked almost every evening, it tells the story of Jerusalem in a stunning array of images projected onto the walls, archaeological ruins and pathways of the Citadel.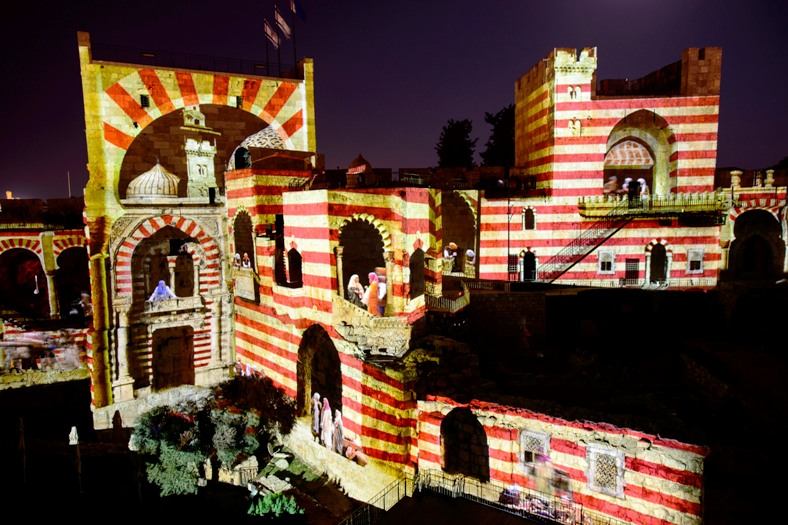 Tower of David wanted to take the show 'to the next level'
"When we began 10 years ago, there was nothing to do in Jerusalem at night," explains the Tower of David's show project manager, Yehuda Vaknin. "Now, the show is world-renowned and completes not only any visit to the museum, but indeed any visit to Jerusalem.
"After nine years, it was time to replace the AV equipment and embrace the latest technology on offer in order to take the show to the next level – so we engaged Showlogix to design the technical aspects of the experience."
The Tower of David is one of Jerusalem's most significant, historic landmarks. It houses a magnificent museum dedicated to the city's history. Formally a royal palace, the complex is now the setting for exhibitions, works of art, concerts and performances visited by 400,000 people each year.
15 DP projectors were deployed at the historic site
15 Digital Projection projectors are deployed across the site in total – 13 of the brand new M-Vision Laser 18K and two E-Vision Laser 8500. Together, they illuminate the walls of the Citadel with 250,000 Lumens and 35 million pixels, and represent a hardware investment approaching $500,000 USD.
Brightness and image clarity are only part of the story. The new equipment needed to match, or exceed, the reliability of the previous AV system, which hadn't missed a beat in ten years. Some of the challenges the team faced included severe climate changes all year round, and complex physical and aesthetic demands. The British manufacturer clearly took them in its stride.
"Eli Geffen from Showlogix brought Yehuda to see us at last year's ISE show," says David Close, Products and Applications Manager at Digital Projection.
"Although we were still a couple of months away from being able to ship the number of units they would need, he was convinced that they were worth the wait."
Other factors that impressed the client were the longevity, low running cost, reduced total cost of ownership and 5-year warranty, as well as the on-site training programme.
"It is testament to Digital Projection's continuous innovation and raising of the bar in the projection space that The Night Spectacular production is now bigger and better than ever before," adds Close.