Lagotronics Projects, the media-based attractions specialist, has announced a compact version of its GameChanger dark ride, designed for FECs, museums and shopping malls.
Lagotronics Projects is pleased to introduce the GameChanger-XS, a compact version of its innovative GameChanger dark ride. This new product has been created especially for venues where a smaller footprint is needed, for example, FECs, museums and retail centres.
GameChanger is a unique rotating dark ride that is already entertaining visitors in many theme parks and FECs across the globe. In response to this success, as well as a demand for a smaller version, Lagotronics has created the GameChanger-XS.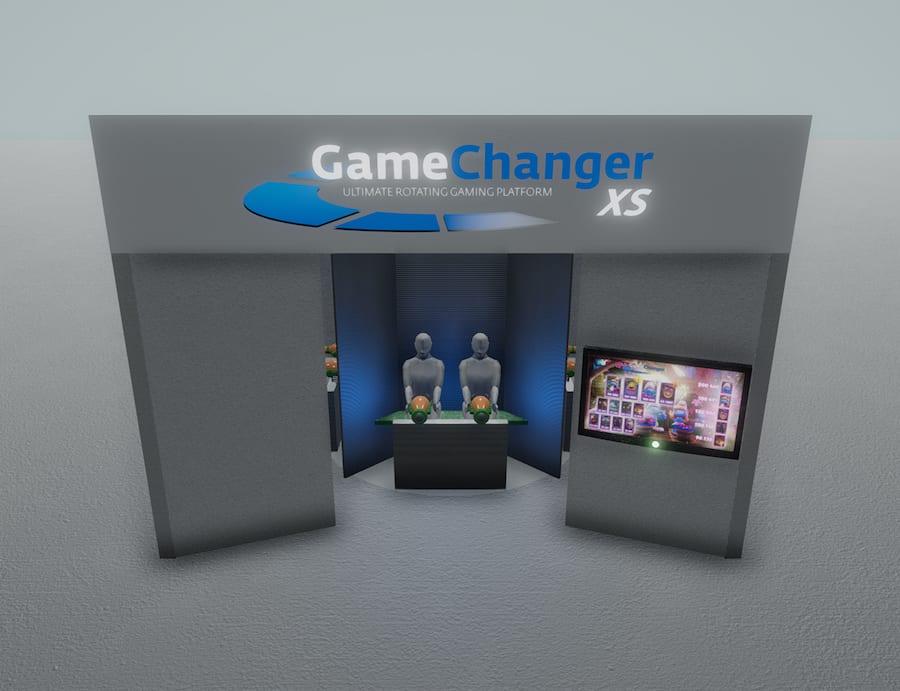 Small footprint
The new product is ideal for small venues that require attractions with high capacity as well as a small footprint. The interactive ride caters to the whole family and has a footprint of less than 36 square metres. The media content can also be adapted to different audiences, or changed for a fresh feel.
On this media-based dark ride, guests sit on a rotating platform where they enjoy a journey through three interactive media scenes. The GameChanger-XS consists of four sections, each able to hold two guests at a time. This equates to a capacity of 225 visitors per hour.
Players can also see their scores after their ride is over, and compare with friends, family and other players. The scoreboard shows high scores for the day, month or year and encourages repeat play as guests try to beat their previous total.
The original GameChanger is entertaining guests in several locations. For example, Zizo's Photo Shoot in the family entertainment centre TEKZONE in Kuwait, and Swamp Adventure in Shimao's Dream City, a Smurfs theme park in China. The company is also working on more GameChanger projects in Europe, the US, Asia and Africa.
Lagotronics Projects will also be providing a drop tower with interactive technology for The Smurfs Village at Dream Island in Moscow.