Manchester Museum has filed a planning application with the local council for a multi-million pound expansion of its complex.
Manchester Museum is part of the University of Manchester and is the UK's largest university museum. The plan calls for the construction of two new galleries and a new main entrance.
The museum currently occupies a series of listed buildings around a courtyard. According to the plans, the new galleries would be constructed in the courtyard. A 465 sq m Special Exhibition Gallery would take up the ground floor of the new building, while a 300 sq m gallery focused on South Asia would be located on the first floor.
The South Asia Gallery, which has been pledged £5m ($7m) by the government, would showcase artefacts from the Manchester Museum alongside sculptures, textiles and more from the British Museum. The exhibition gallery would be used to attract larger touring exhibitions and shows.
With a more prominent entrance being constructed on the street, the current entrance via the courtyard would be transformed into an entrance gallery with the shop being relocated to the new entrance.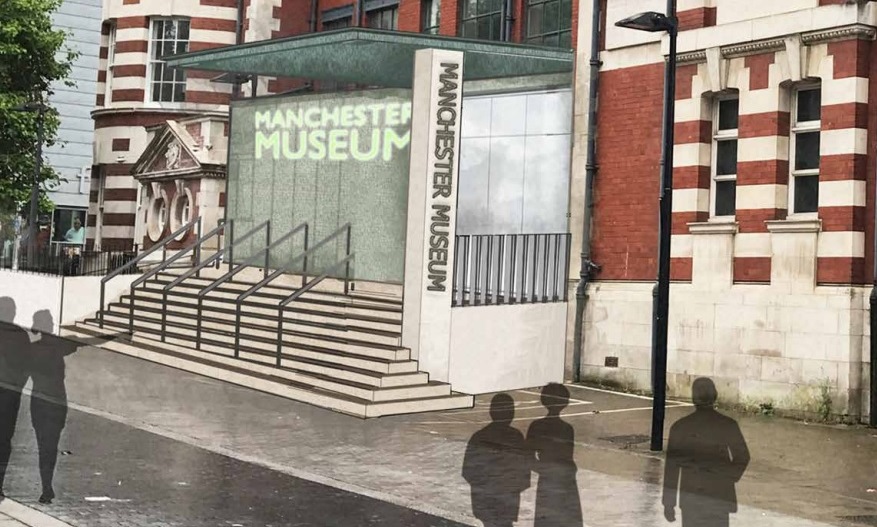 According to Insider Media, the design and access statement accompany the plans states: "The proposed new galleries must satisfy the needs of a diverse, general interest audience, including nearly 30,000 primary school students who visit each year. The museum has a diverse local audience and is committed to engaging people of a wide range of abilities, backgrounds and interests with its displays and programmes.
"The museum is one of the key visitor attractions of the University of Manchester, connecting visitors with cutting-edge research in exhibitions and events.
"The project intends to broaden the reach of the museum, attracting visitors who do not currently visit by showing high-class exhibitions and staging fantastic events in new flexible galleries, in keeping with the aspirations of the museum."
Images: c. Manchester Museum.
https://www.insidermedia.com/insider/northwest/plans-in-for-multimillion-pound-museum-expansion