The Museum of Ice Cream is launching its first flagship attraction in New York City later this year, with new installations and its biggest sprinkle pool yet.
Located at 558 Broadway in Soho, Manhattan, the Museum of Ice Cream (MOIC) will have nearly 25,000 square feet of space and three floors.
"MOIC NYC is a dream that our team has been developing for three years," said Maryellis Bunn, co-founder and creative director.
Floating table of sweet treats and a hall of giant scoops
https://www.instagram.com/p/B1biLoYhxDx/
"Over 1.5 million guests have come through our various doors and given us so much input and inspiration. I want to continue to connect people and create moments of joy through ice cream.
"MOIC NYC will build upon Soho's artistic history and contribute to the neighbourhood's resurgence as a place for imagination and creativity."
MOIC NYC will feature 13 new multi-sensory installations, including a New York-inspired 'Celestial Subway' and a giant ball pit filled with sprinkles and balloons.
Multi-sensory installations, MOIC NYC cafe and shop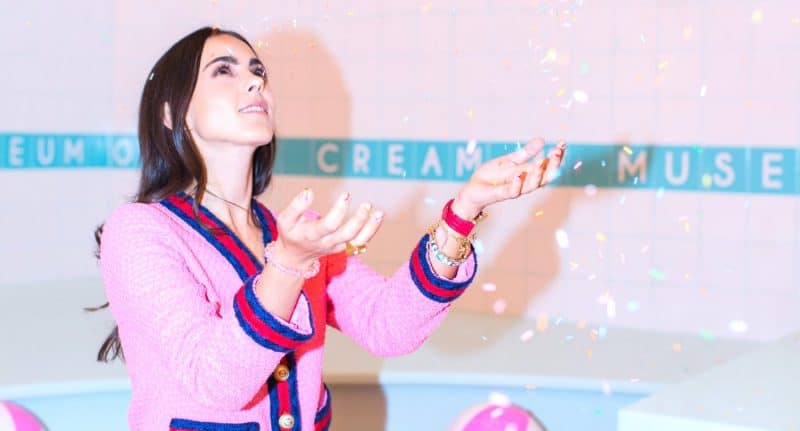 There will also be a three-storey slide, a floating table full of sweet treats, a hall of giant scoops, and a 'Queen Bee hive', as well as a MOIC cafe and shop.
"We are excited to delight our fans back where MOIC began and continue to unite people through the power of ice cream," added Manish Vora, co-founder.
"MOIC NYC is the first of several flagship locations that will launch in the US and abroad over the next 18 months."
Tickets to the Museum of Ice Cream NYC go on sale on October 9. They include ice cream tastings and signature treats exclusive to MOIC NYC.
'Uniting people through the power of ice cream'
Meanwhile, the Museum of Future Experiences (MoFE) recently opened in New York. The immersive, multi-sensory experience uses immersive theatre, psychology and virtual reality (VR).
Blooloop has rounded up six attraction technology trends for 2019, which include voice activation, bots, artificial intelligence (AI), augmented reality (AR) and VR.
Images: MOIC