Science Centre Singapore is celebrating 40 years of experiential science with two new interactive, permanent exhibitions exploring the world of optical illusions: The Mind's Eye and Professor Crackitt's Light Fantastic! – a Mirror Maze experience.
Designed by leading experiential design and realisation company, Jack Rouse Associates (JRA), The Mind's Eye features more than 30 exhibits that demonstrate how human beings perceive the world around them, and how easily the eye can be fooled.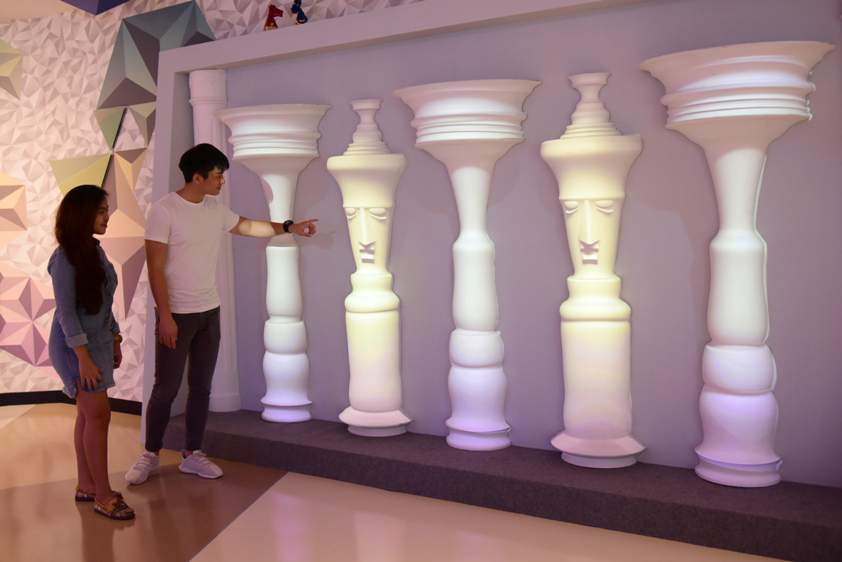 One of The Mind's Eye exhibits, Your Move, features chess pieces set within an animation sequence which appears to the viewer periodically as they blink. Playing around with the notions of size, shape, colour, light and shadow, these ambiguous figures challenge how humans view and interpret negative space or background.
View with a Twist presents a wire sculpture that appears to magically transform from an elephant into two giraffes as the visitor's viewpoint changes.
The Mind's Eye includes a curated collection of works by artists from around the globe, including France, Japan, South Africa and USA.
"Science is always relevant in our daily lives, even in the way we view things in our environment," observes Associate Professor Lim Tit Meng, CEO of Science Centre Singapore. "We are confident visitors will be intrigued and inspired to find out how illusions take advantage of the way we perceive and make them seem real."
Back by popular demand after 20 years, a bigger and better mirror maze has been specially created for SCS by Adrian Fisher Design Ltd. The world's leading creator of mirror mazes, Fisher holds seven Guinness World Records.
The highly interactive maze combines lights, colours, and reflections within a compelling storyline. Visitors are invited to help the eccentric and forgetful Professor Crackitt find his pet parrot, Wattnot, while fixing some of his experiments in his vast laboratory.
But, can they escape from the maze when they are mired in mind-boggling reflections at every turn?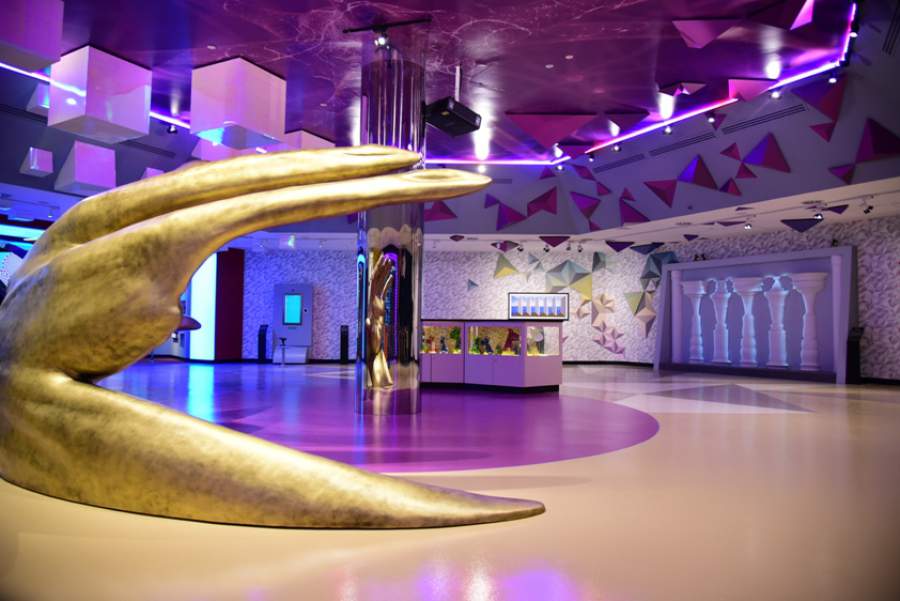 Spread across 270 square metres, the maze also has interactive exhibits within it such as a gigantic kaleidoscope, and a bottomless "black hole" created
with mirrors. The exhibition aims to teach visitors about the physics of light, colour and reflection.
"Escape rooms continue to trend in Singapore among the millennials, and increasingly as a team-building activity among working adults," says Lim.
"What makes Professor Crackitt's mirror maze stand out from other mazes and escape rooms is the sense of bewilderment that it ignites. Adults can unleash their inner child again and amaze themselves with interactive experiments such as an infinity tunnel of reflections."