Storyland Studios, the three-dimensional storytelling firm, congratulates TEA award recipient Poverty Encounter, a permanent exhibit at Children's Hunger Fund (CHF) in Los Angeles, California.
Storyland Studios is proud to announce that Poverty Encounter, a permanent exhibit the design company developed for CHF, has received the Themed Entertainment Association's prestigious Thea Award for Outstanding Achievement on a Limited Budget.
The company was responsible for the concept development, design development and schematic design of Poverty Encounter, working closely with CHF to create a thought-provoking experience with realistic settings and an emotionally captivating storyline.
Poverty Encounter at CHF
"We were humbled at the opportunity to help Children's Hunger Fund craft their story," said Mel McGowan, Chief Creative Officer at Storyland Studios, "to develop a place that not only educates and transports guests to a place they've never been but transforms visitors' hearts through the experience."
This 90-minute interactive, educational exhibit takes visitors on a journey where they learn about the impacts of poverty on children across the globe – from a garbage dump village in Central America and a Caribbean town struck by a natural disaster to a labour camp in Asia and an underground children's colony in Eastern Europe. These scenes are all modelled on real places around the world.
Together with the CHF, Storyland's "Spatial Storytelling" team developed an experiential sequence of encounters, designed to tell the charity's story and communicate its key messages.
An authentic experience
CHF's goal was to present an experience that truly shows the dire circumstances that children face every day, for instance, the garbage dumps of Guatemala or the brickyards of Nepal. It also wanted to achieve realistic "Disney-level" immersion, including authentic materials and sound effects.
Finally, CHF wanted visitors to leave Poverty Encounter knowing how food, development and other resources can create opportunities for hope for those suffering in these ways. At the end of the experience, visitors find themselves in CHF's volunteer warehouse where they can build food boxes for families in need.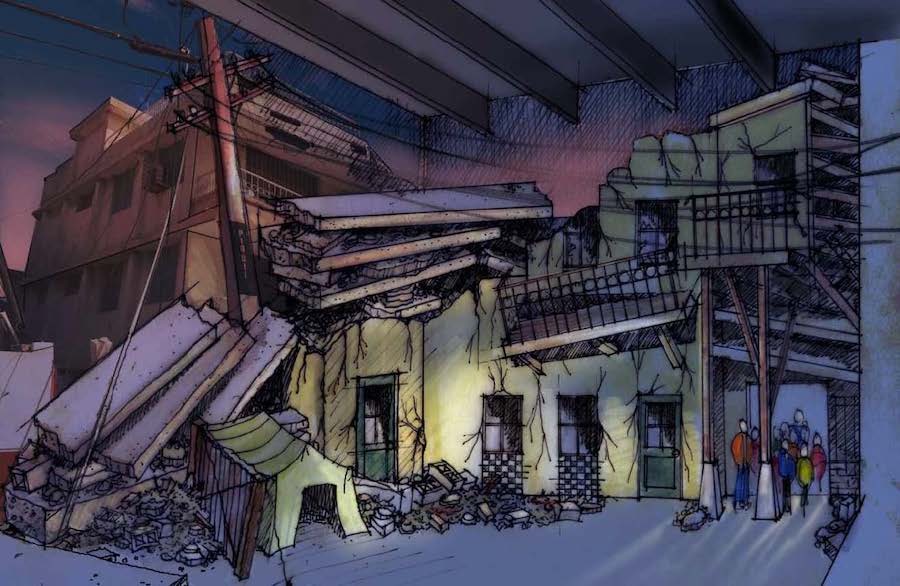 "We're grateful to join Children's Hunger Fund in thanking the Themed Entertainment Association for this honour and recognition," said McGowan.
Other 2020 Thea Award recipients include Star Wars: Galaxy's Edge and Millennium Falcon: Smuggler's Run at Disneyland Resort in California, Hagrid's Magical Creatures Motorbike Adventure at Universal Orlando, The Hebrew Bible Experience at Museum of the Bible in Washington DC and Warner Bros. World in Abu Dhabi.
Recently, McGowan spoke to Blooloop about the development of Storyland Studios, along with Chief Strategy Officer Ben Thompson and Art Director Josh Steadman.