Shanghai's World Expo Museum has opened its doors in a trial run ahead of the official inauguration ceremony in July.
4,000 tickets are available each day via the Museum's website or via WeChat.
The venture is a collaboration between Bureau International des Expositions (BIE) and the Shanghai Municipal People's Government.
The World Expo Museum is the first and only official museum and documentation centre dedicated to Expos and authorised by the BIE.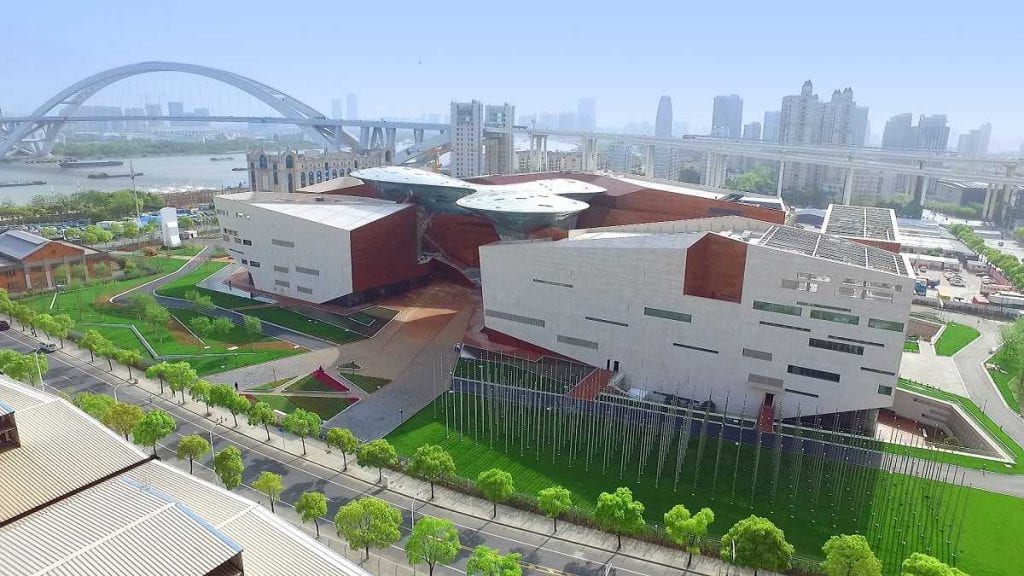 The striking building occupies 46,500 m2 and features two key components: the multi-faceted "Celebration Cloud" and the "History Valley". The latter houses the main exhibition galleries that tell the history of International Expos since 1851.
The permanent collections encompass thousands of objects, video footage and recreations of past Expo monuments. Other facilities will include a documentation and research centre, a collection warehouse and corporate and guest facilities.
The Secretary General of the BIE, Vicente G. Loscertales, described the opening as a great day in the history of World Expos.
Images courtesy BIE
http://www.bie-paris.org/site/en/news/87-news-announcements/bie-activity/1317-world-expo-museum-to-open-on-1-may