On Monday 18 May, members of the museum community in the US and around the world gathered online for AAM's first-ever Virtual Annual Meeting.
AAM, the American Alliance of Museums, was forced to cancel this year's annual meeting, scheduled to take place in San Francisco from 17 – 20 May. However, as soon as it became clear that the physical meeting would not be able to take place as planned, organisers began working hard to bring an alternative event to the museum community, in their own homes. Thus, #AAMvirtual was born.
#AAMvirtual began on Monday 18 May, International Museums Day. Museum professionals from across the globe gathered in front of their computer screens for a packed schedule of sessions, under an overall theme of Radical Reimagining.
#AAMvirtual opening addresses
The virtual event began with a warm welcome from Laura Lott, President and CEO of the American Alliance of Museums. She extended her thanks to the organisations and individuals who had been working on making the San Fransisco event, as well as those who have been busy working to make #AAMvirtual a reality.
Lott also acknowledged that the coronavirus pandemic is having a huge impact on the museum community. She said that AAM's thoughts are with victims and their families. On behalf of AAM, she also thanked all those working on the front line against the virus, from caregivers to grocery store workers.
Lott praised the work that museums have been doing while closed too, saying "Their doors may be closed but you just cannot stop museums from providing opportunities for joy, solace, and inspiration when people need it most."
Following on from this, she talked about the vital advocacy work that AAM is doing. She also outlined its plans to lead the museum field's recovery. Taking the same letters of the USA's new CARES Act, she illustrated the organisation's approach – Content/Communication/Connection, Advocacy, Reimagine, Equity and Support.
Lott concluded her address by saying: "You are here because you are leaders. You are resilient. And you are vital to our society's recovery and healing. There is no Alliance without you."
She then handed over to a surprise cameo and song from Tamar Greene, from the iconic Hamilton musical.
Virtual hugs
Following Lott's address, Dr Johnnetta B. Cole spoke to the attendees of #AAMvirtual. Cole is the President & National Chair of the National Council of Negro Women and Special Counsel on Strategic Initiatives, Baltimore Museum of Art.
She opened her uplifting and positive speech by "sending each of you a virtual hug," and went on to talk about the power of museums. She acknowledged that these are tough times, but urged the museum community to "let go of uncertainty and grab hold of creativity."
"In this time of crisis and beyond, our museums must build bridges across the range of differences that we have allowed to divide us. And of, course, we must continue to build bridges in the communities of which we are a part."
Anthony Salcito, Interim Vice President Public Sector & Government, and Vice President Education for Microsoft, then gave the keynote address, introduced by Catherine Devine of Microsoft.
He looked at Digital Transformation and how museums must embrace the current wave of digital outreach as the new normal. He said: "Museum expansion with Digital Transformation won't change anything about what museums hold special…it enhances the experience rather than detracting from it. What we need now is not a digital strategy. We need a core strategy that understands digital needs in the museum."
"Things that connect us and make us feel human will be even more important moving forward."
"The Japanese word for crisis includes the words 'danger' and 'opportunity'…

Increased reliance on digital engagement will be an opportunity to extend the value and relevance of museums…" – @AnthonySalcito of @MicrosoftEDU pic.twitter.com/JiBG9kDKKB

— American Alliance of Museums (@AAMers) May 18, 2020
TrendsWatch: A Glimpse of the (Post-pandemic) Future
Elizabeth Merritt, the founder of the Center for the Future of Museums (CFM), led the first session of #AAMvirtual with her annual TrendsWatch report. Starting on her front doorstep with her traditional 'conference shoes', she then took viewers on a virtual walk and talk around her city.
Merritt said "This crisis is an opportunity for museums to reinvent themselves," before giving a summary of TrendsWatch 2020. This is CFM's annual forecasting report.
This year, the report aims to provide a framework for examining the financial performance of a museum. It also explores long-term strategies for financial success. It looks at earned revenue, charitable income, government funding and capital (including income derived from financial investments).
If you enjoyed @futureofmuseums "TrendsWatch: A Glimpse of the (Post-pandemic) Future" AAMvirtual session yesterday, learn more about #museums & financial sustainability⬇️

Download Trendswatch: https://t.co/6fXauSBZVj

Read a Q&A with @attractionsmag: https://t.co/Ecx3o9oSDU"

— American Alliance of Museums (@AAMers) May 19, 2020
Complex Challenges, Unconventional Solutions
The next #AAMvirtual session, Complex Challenges, Unconventional Solutions: Finding the Opportunity in this Pandemic, was hosted by Micah Parzen, San Diego Museum of Man and featured Norman Burns, Conner Prairie, Christy Coleman, Jamestown-York Foundation and Sarah Pharaon, Dialogic Consulting on the panel.
"In this moment of utter dissonance, we have a moment to do better as a field," said Parzen, before introducing the panellists. They discussed how the pandemic can present an opportunity for museums to improve.
When addressing the traumatic legacy of colonialism in museum collections, "progress moves at the speed of trust." – Micah Parzen, @museumofman AAMvirtual @AAMers

— JRA (@JRAtweets) May 18, 2020
Coleman spoke about workplace inequity in the museum field. She said: "We can't continue to function until we address, at the core, how we compensate people, and where we find opportunities for them."
Burns explored the fact that changes can be positive, saying: "Entrepreneurs see change as normal and healthy. That is what we need. This makes sure we remain effective and relevant. Use changes to achieve missions and build capacity. We need to be nimble and respond quickly to opportunities."
Pharaon talked about the difference between a scarcity mindset and an abundance mindset. She said that museums need to change the way they think: "We've been grappling with a scarcity mindset – the feeling that if we don't act quickly, we will be missing out on opportunities and resources."
COVID-19 and Museums: A Briefing with Johns Hopkins Experts
In this session, experts from Johns Hopkins University & Medicine, at the forefront of the COVID-19 outbreak, talked about the current state of the virus. They looked at its progression, and the public health challenges facing museums, both immediately upon reopening and in a post-COVID-19 world.
The panel consisted of Josh Sharfstein, M.D. and Crystal Watson, DrPH, MPH, from Johns Hopkins Bloomberg School of Public Health.
We are now hearing from Josh Sharfstein, M.D. @drJoshS of @JohnsHopkinsSPH and Crystal Watson, DrPH, MPH @C_R_Watson of @JHSPH_CHS more about what the COVID-19 outbreak means for museums, and public health conditions and tools for assessing re-opening.

— American Alliance of Museums (@AAMers) May 18, 2020
According to Watson, the current estimates are that 40-60% of Americans could be infected in the next year. This equates to 196 million people. At the time of #AAMvirtual, there had been 4.8 million cases across the globe. John Hopkins has been tracking cases across the world. 
"We know cases are being undercounted. So, we need to use different approaches of estimating what the impacts are on our community," said Watson.
#AAMvirtual explores the impact of coronavirus on vulnerable people
Sharfstein went on to look at racial and ethnic disparities in COVID-19 infections, treatment and deaths, talking about some of the preventable differences in the burden of disease. For example, social conditions, economic policies, physical environment, institutional factors, health systems, social relationships, risk behaviours, biologic factors, race, ethnicity, gender and income.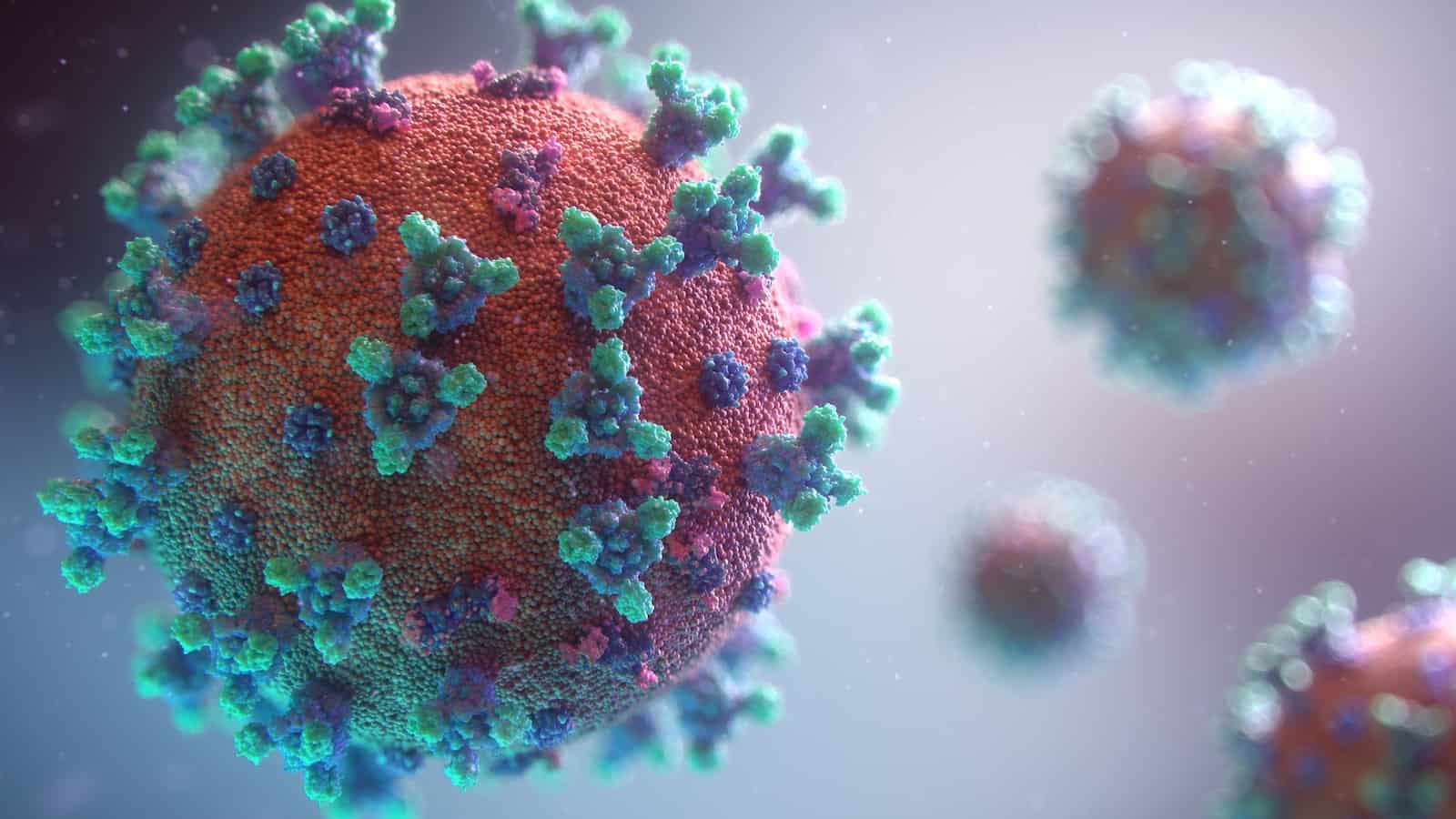 He highlighted how the challenges faced by vulnerable populations are magnified by COVID-19. Some are struggling with a lack of basic resources (for instance, food, water, shelter, transportation).
For people in sub-optimal housing conditions or employed in essential jobs with limited protections, the crisis hits harder. There are also issues around a lack of access to healthcare services and mistrust of institutions due to discriminatory experiences.
MuseumExpo at #AAMvirtual
MuseumExpo also kicked off on Monday. Over 40 exhibitors took part, including Roto, JRA, Gateway Ticketing Systems and Science North.
There was a chance for #AAMvirtal attendees to visit these virtual booths. At MuseumExpo they could chat, view portfolios and discuss projects between the conference sessions. Many exhibitors had prizes and special offers up for grabs.
Once the sessions finished, #AAMvirtual hosted a virtual happy hour. Here, members of the global museum community could connect with friends old and new, share insights and network. This was a chance to virtually unwind and reflect on the content so far. Some attendees even shared images of themselves with a happy hour drink in hand!
Sponsors
The signature sponsor for the AAM Virtual Annual Meeting & MuseumExpo is Microsoft. Visionary level sponsors are Blackbaud, the Getty Foundation and HTB. The leader sponsors are the Computer History Museum and the Oakland Museum of California.
Lucidea, The Silicon Valley Community Foundation and Solid Light are patrons of the AAM Virtual Annual Meeting. Eos Lightmedia, The Exploratorium, Johns Hopkins University and Marts & Lundy are also supporting #AAMvirtual.
Berkeley Art Museum and Pacific Film Archive, Chicago Scenic Studios, Inc., Frank Showcase Systems, Roto and Yerba Buena Center for the Arts are friends of the event.
Still to come at #AAMvirtual
#AAMvirtual continues from 1 – 4 June 2020 with many interesting talks and panels still to come. The programme includes sessions on rapid response collecting, digital clarity, virtual fundraising, equity, wellness, sustainability, ethics and more. MuseumExpo also continues, allowing attendees to connect with manufacturers, suppliers and other service providers.
Registration is still open here. Attendees have also been taking part in the discussion on social media by using the hashtag #AAMvirtual.